Yes... she'll be right mate

Best bit off all was when the engineer was crouching around the build taking detail pictures and as he thought I was out of hearing range he said to my mate "The fucking thing looks factory!"

I rang and told Rob and he laughed his head off
Perfect. That sounds about right for that amazing build.
So here's a bike one of you guys needs to buy so I can come druel on it and drink your beer: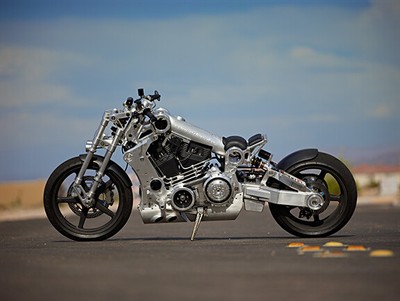 Limited Edition 11 of only 50 made. The P120 Fighter Combat pushes that reputation to the next level by coupling a welded and bolted aluminum monocoque to a massive, 1966cc JIMS V-twin. A tubular spine defines the Fighter both structurally and aesthetically.