Discussion Starter
•
#1
•
So I had eye surgery Friday and can't ride for a week so took the time to finally put on my full Termi exhaust. Ended up going in very easily and was a pretty nice kit. Some of the details could have been a bit better, there where some pieces that where mentioned nowhere in the instructions and also they changed how the carbon fiber piece is mounted from the instructions to the actual parts they give you. Not hard to figure out though.
The carbon piece doesn't flow very well and actually had a seam in it but other than that seems to be ok. I can't ride it for at least another couple days but started it and wow does it sound mean without the db killer in. Just fantastic. Might be too loud though to drive. Gonna scare all the Prius drivers around here
. Will have to see. Here is the final look:
So that's the good part. Now the not so good part. As I disassembled the stock system. I found a surprise. This bike had just finished it's 1000km/600 mile first service so very low miles, and treated very well. I left it in Urban mode the whole time and never broke 6k rpms. No hooligan moves. This is what I found.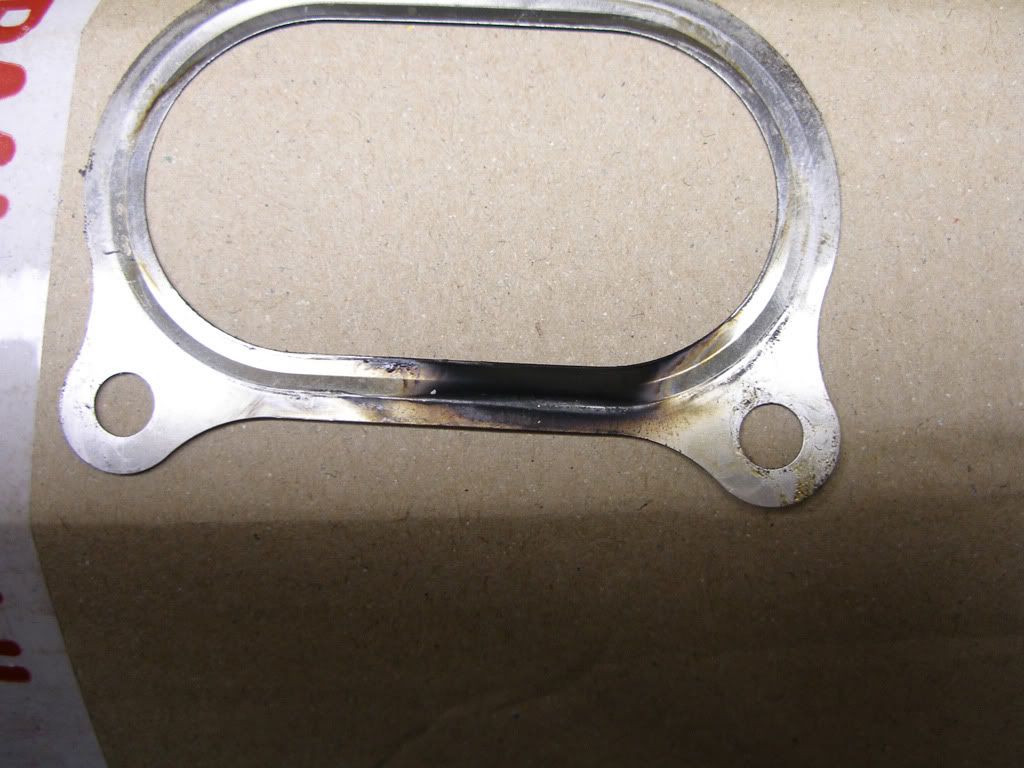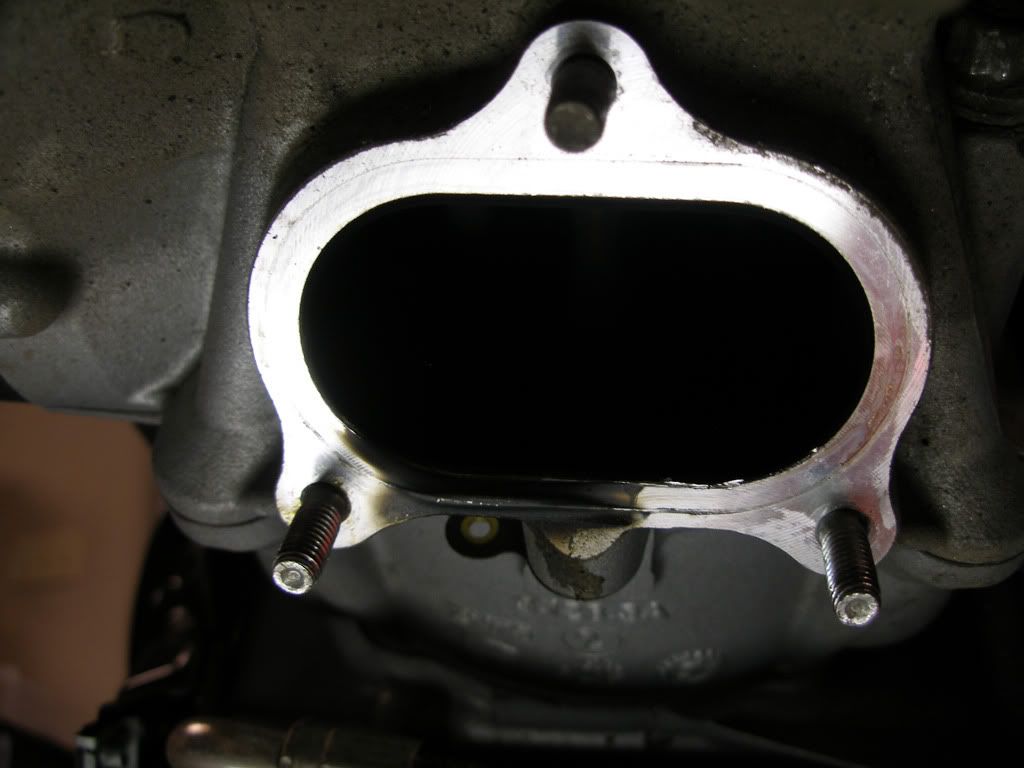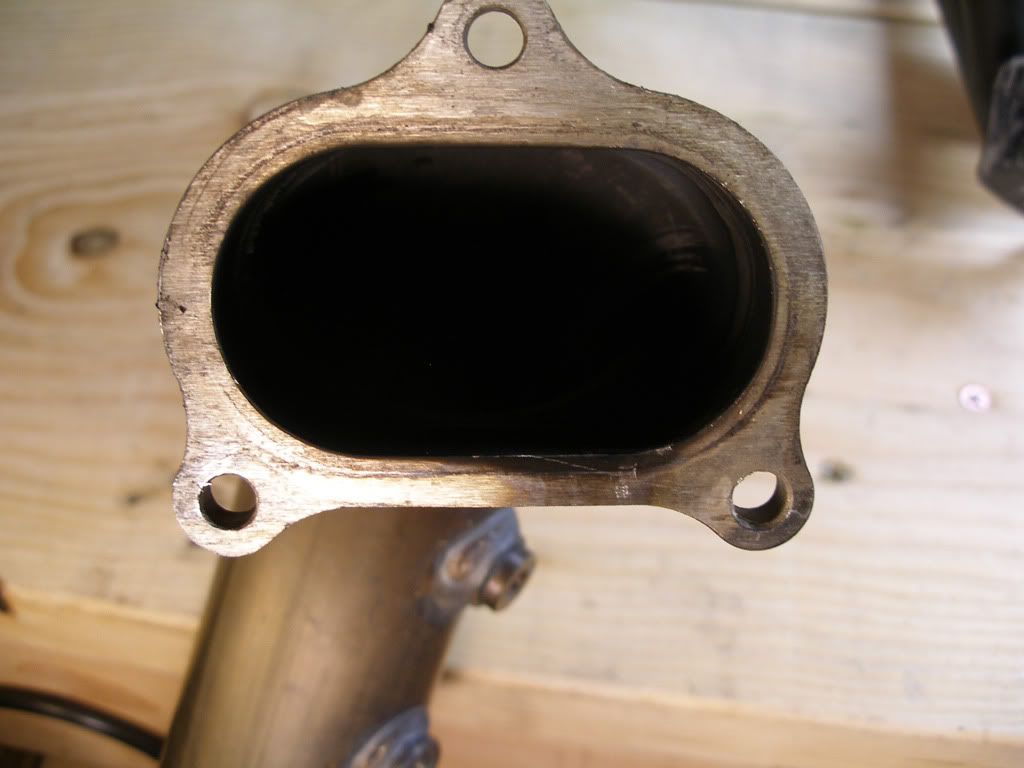 This is the head, the stock exhaust flange and both sides of the gasket. Sorry the one is blurry, hard to hold the camera still enough. I checked the cylinder head and the flange for flatness. Both were fine. The gasket when cleaned up was also ok, it actually looked unused.
It seems as if the lower bolts were kind of loose when I took them off. They have a very low torque spec so hard to tell but that's what looks like happened. After checking that everything was in spec I took pictures and sent them to my local dealership as a heads up in case there is ever any problems related to this area. They are a great stand up dealership so I am not worried about them backing me there.
I am a little worried that the factory worker was a bit too lazy to torque those nuts down all the way though. Going to keep an eye on things and hope nobody was slack in an important area. Of course given a few thousand miles and some harder riding and that gasket would have burned through and overheated that spot and probably cause all manner of problems so I am very glad I caught it when I did.
I have been going over the visible parts of the bike now very closely just to see if I can find any other indicators of possible issues just to assuage my worries. I guess the bottom line is to be VERY proactive if you think you have something wrong, find it before it becomes something potentially very bad. Anyway, just thought I would share.