Removal of the fuel tank
Unscrew the bolts (3) and remove the tank cover (2) from the fuel tank (1).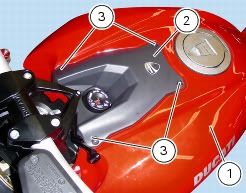 Remove the seat and side panels (Sect. E 3, Removal of the seat - Removal of the side panels and seat cowling).
Remove the bolt (13) and recover the washer (12).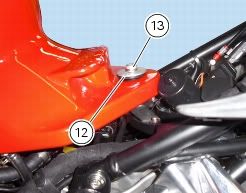 Detach the hoses (31) and (32) from plates (6) and (7) respectively.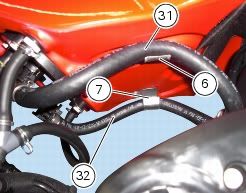 Raise the fuel tank and disconnect the fuel level sensor (A) from the main wiring loom.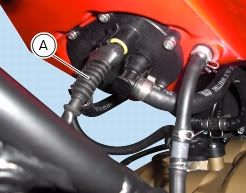 Disconnect the quick-release fittings (24) from the flange.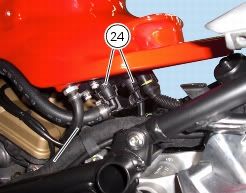 Withdraw the fuel tank (1) towards the rear of the motorcycle to disengage the front catches from the frame.