Discussion Starter
·
#1
·
Can't believe the bike ran with plugs that looked like this...
It's an 09 M696 with 3400 miles on it.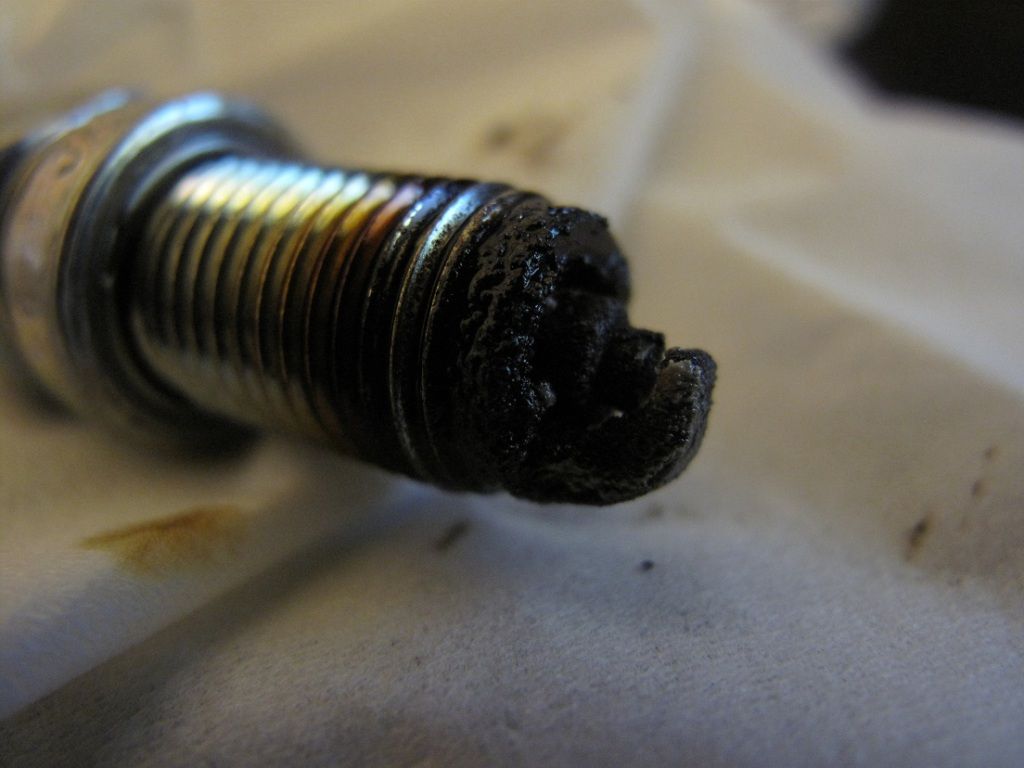 It starts/idles fine, runs fine under 50% throttle, and the engine runs fine through the entire rev range. I only noticed a problem at full throttle under 5000 rpm. It scared me when I tried to pass a car on the freeway... I was going about 70 mph when I hit the throttle in 6th gear and it was like I hit a brick wall... just bucked and hesitated like crazy.
After I came home I pulled the tank and checked a few things, then pulled the plugs and found this. They look like they are oil fouled. Yet the bike doesn't seem to be losing any oil... I check the oil level before every ride.
There is no check engine light and everything seems fine otherwise. I'm simply amazed it runs like this...
Any ideas?