Discussion Starter
·
#1
·
Dropped this off to my gunsmith buddy two weeks ago and got it back last week. Just finally getting around to putting some pics up.
Anywho, I wanted to get an open clutch cover for the Duc, but the almost $200 price tag for some of the nicer ones that I liked was a real downer. So, I got the idea from flynbulldog of having the stock cover modded. In comes my buddies services! I posed the idea to him, and of course he obliged. The only stipulation was that he gets to keep the Magnesium shavings...I don't know why, he was mumbling something about Thermite I think....
Anyway, he shoots me a text with some pics a few days later and I was duly impressed!
My bike is now, loud and obnoxious! I LOVE IT! Just the way a Duc should sound! (My wife says it sounds like it's falling apart)
Finished Product:
Installed: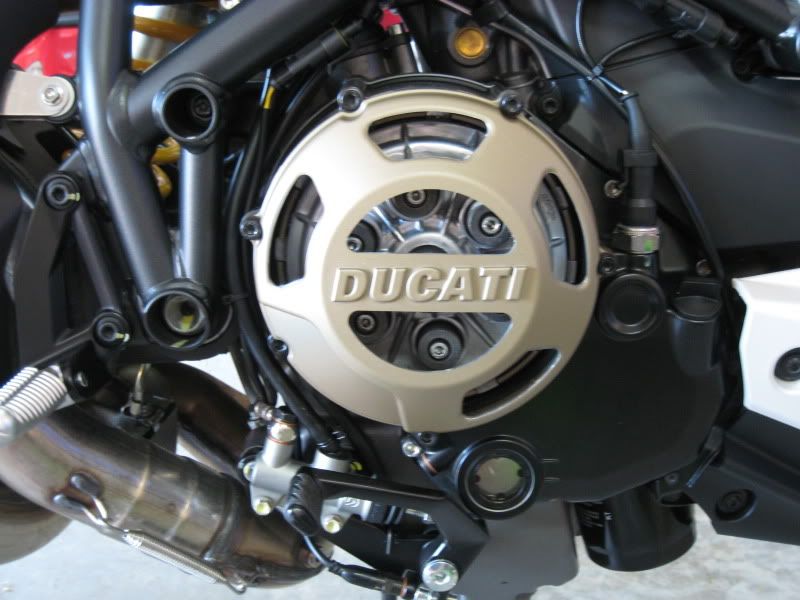 Now I just need to get me a pressure plate/springs/caps!