Discussion Starter
•
#1
•
SC Project CR-T exhaust...Easy install except for the springs, which aren't on in some of the photos. They are a Royal PITA to get on because I couldn't get them to hardly stretch at all.
You can listen to all the youtube videos of different exhausts and just have to take the chance that you will like the sound/look in person.
I took a leap of faith on the 796 and installed Two Brothers Black Series - OMG, the sound was so deep, throaty - way better in person than videos.
Same thing with the CR-T. Leap of faith again and I am not dissatisfied.
A few pictures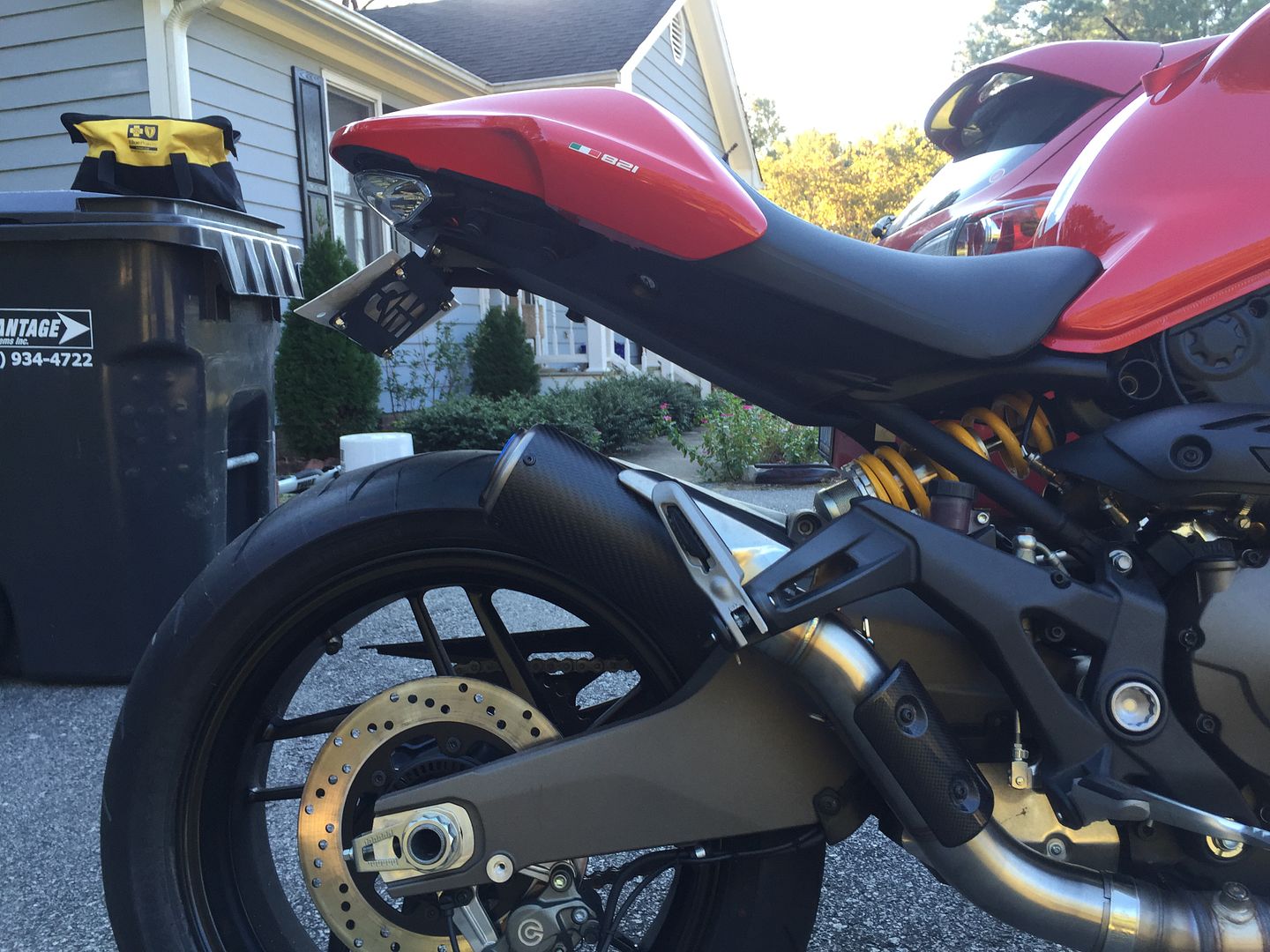 Anyways, here are the before and after videos.
https://youtu.be/HwQwGlVQqI0
https://youtu.be/nQQvz1mUUEY