There is nothing to see here folks...move along. If you are looking for anything other than some blathering diatribe about riding on an SC at high speed with some friends, I'll tell you up front - this won't be the post for you.
There is still time for you to reconsider and choose to go elsewhere. OK - Consider yourself warned.
Its been some time since I took the camera along for a ride. So I packed the Nikon D40 with a cheapie Tamron 18-250mm lens. To my eye this set-up takes pretty good pics out of the can and I have been really happy with it. I was particularly stoked today because DGJ and I were heading out for our new favorite ride now that the crest highway is closed. Going to head through Ojai via the 33 to the 166.
Lets just get straight to it...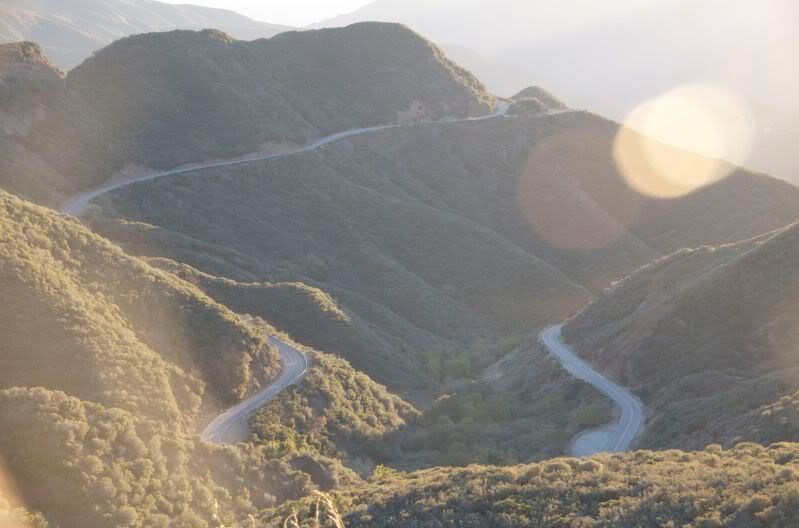 This is where I go during the Monday morning meeting...
F A S T E R!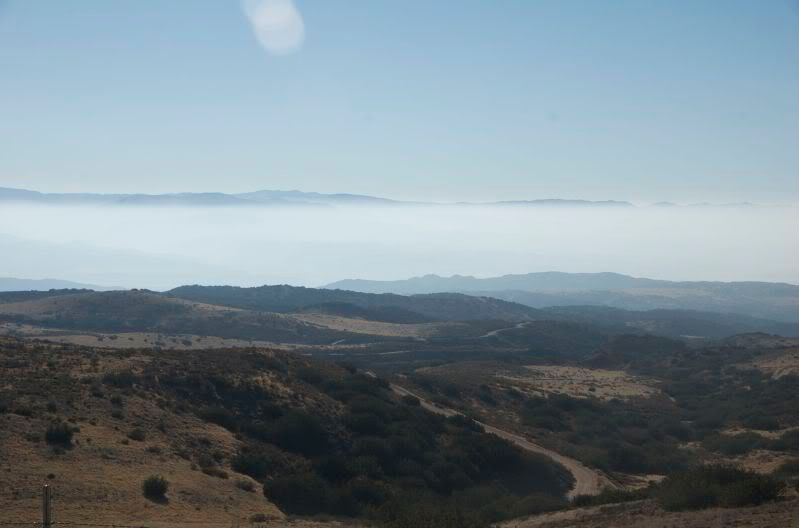 Where's Frodo?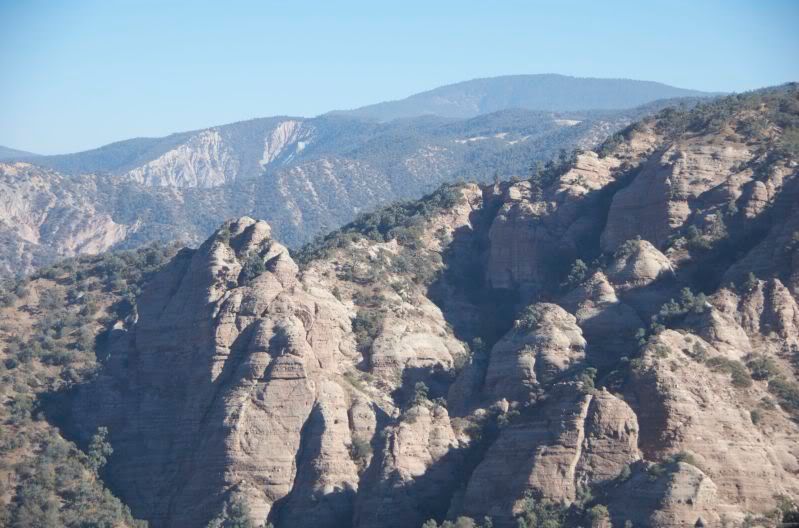 The topography changes here are dramatic...
The Gang.
waRRIors come OUttt to plaYEEaAA!!!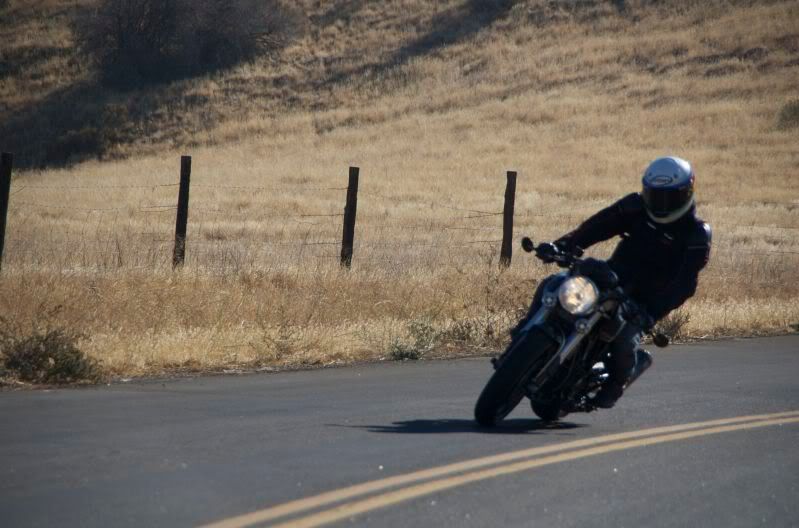 1st Place - DGJ at home at speed.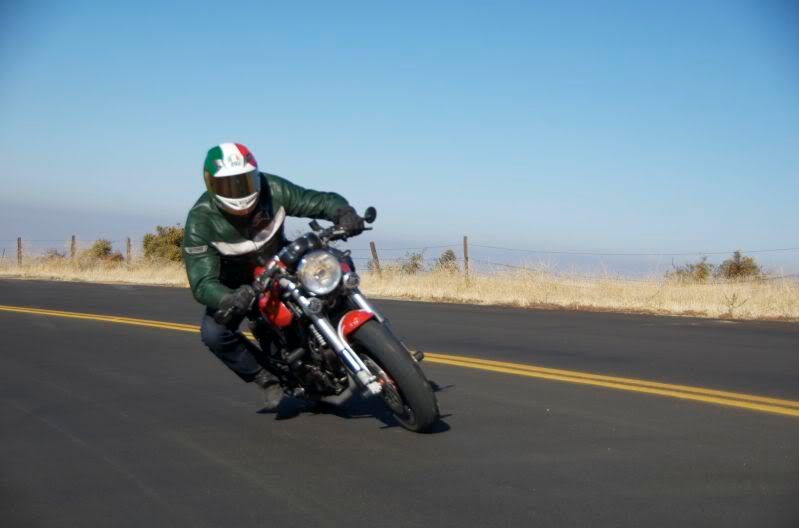 2nd Place - LA-DUC - doing my best to look the part.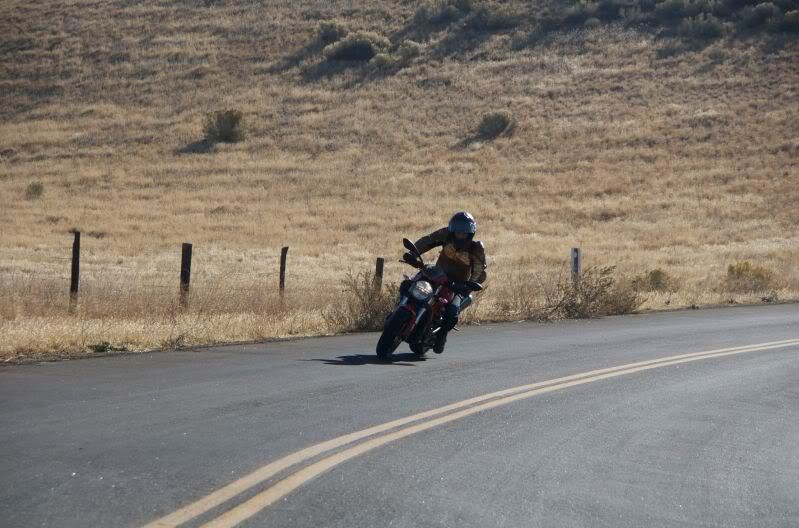 3rd Place - Fred. To L.A. via Paris - old friends with DGJ. His second ride here in Ojai and a natural.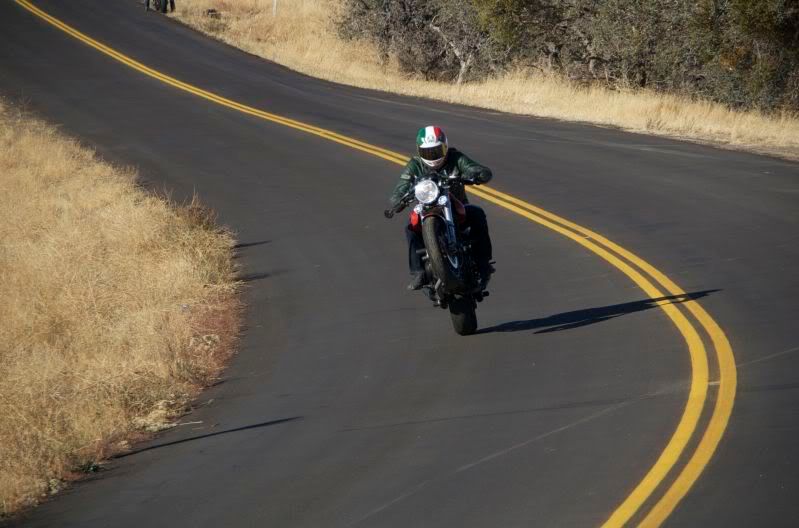 Got a little giddy...
CREDITS: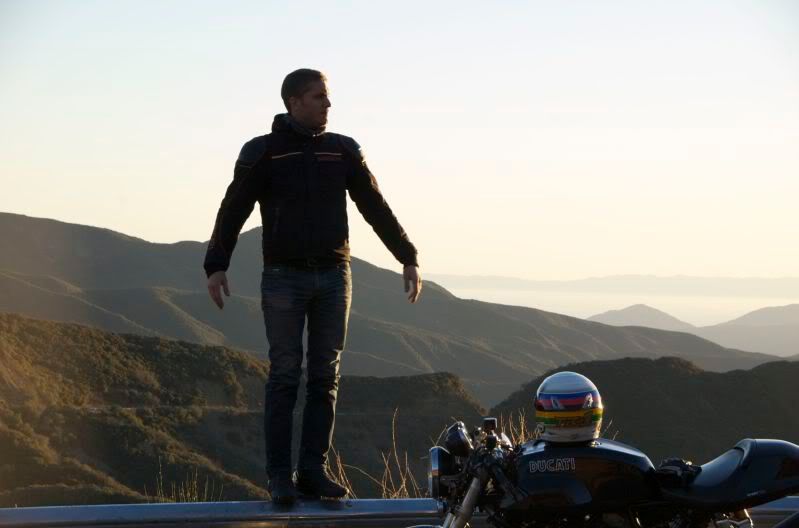 DGJ - showing us how to levitate.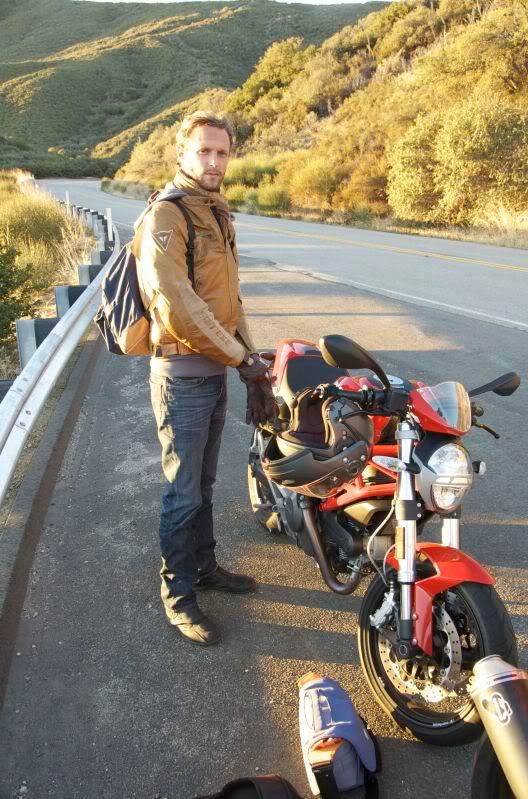 Fred.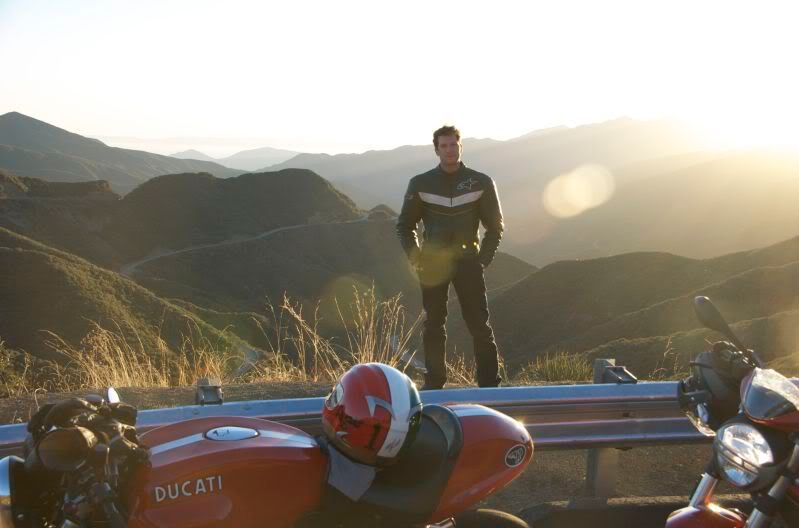 Yours truly.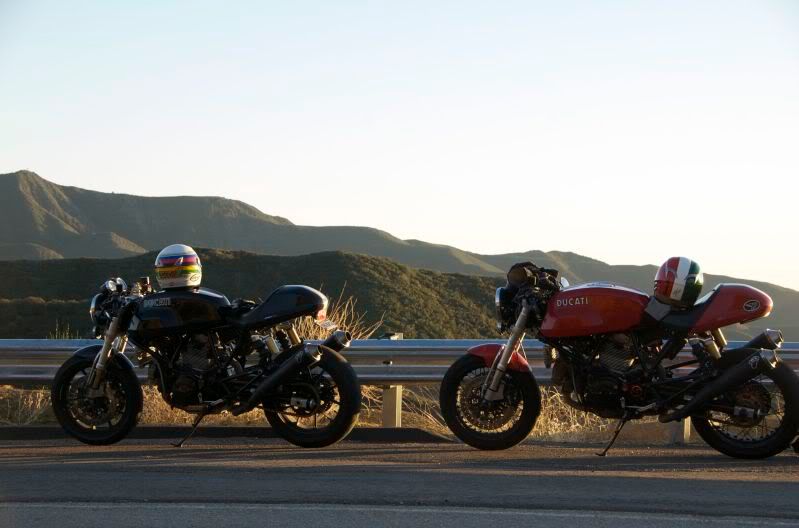 The SC's in all their glory. I'm way faster with no plate.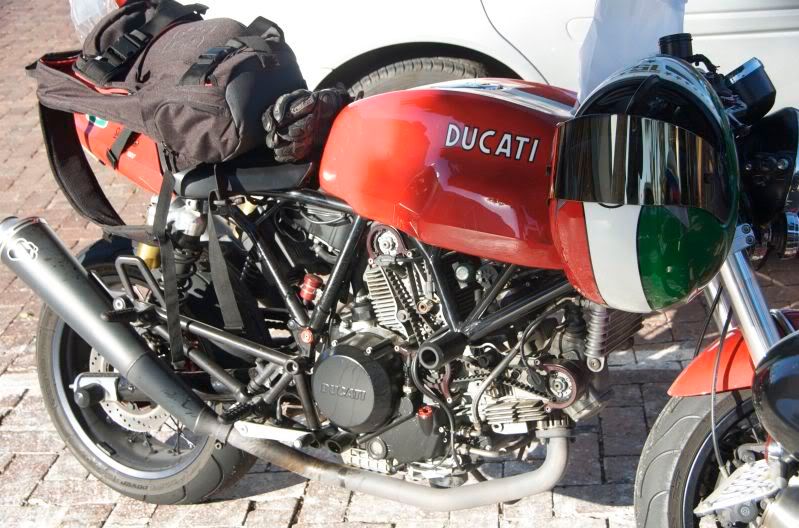 My SC with its problem of the day. Yep, an oil leak. Somehow blew the seal to the oil sensor and oil was leaking like nobody's business. Check out my header and Termi. Frame was covered and it occasionally made its way to the tire. Color me temporarily bummed.
The temporary fix. Worked pretty well all things considered. All praises to zip ties and shop towel.
THE END -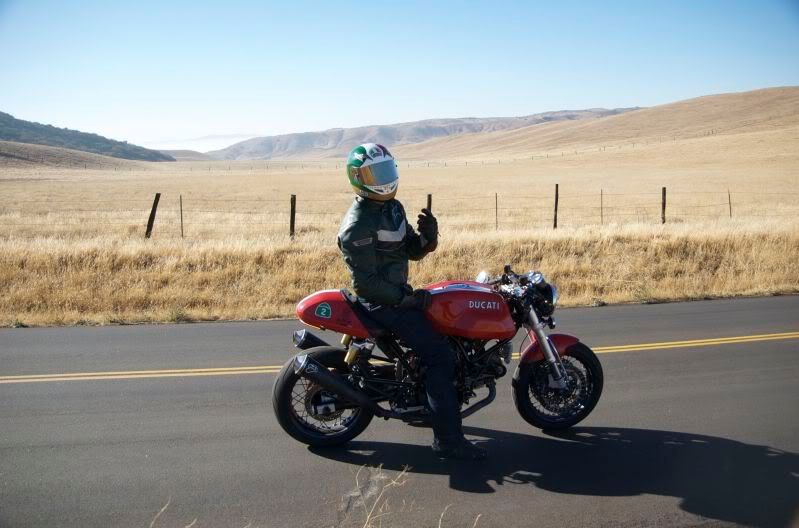 Rubber side down gents!! See you all next time
. Post your pics - I like to check out where you guys spend your time.