OK - So the temptation finally got the better of me and I HAD to get the Street-Fighter (there of course were some helpful sales people involved with an irresistable offer involved - you know who you are!
). After just a few miles through wonderful Seattle city traffic together with Bong and a few miles on the freeway I have to say this was the right choice! It's exactly what a fun bike should be.
Here she is in "raw" form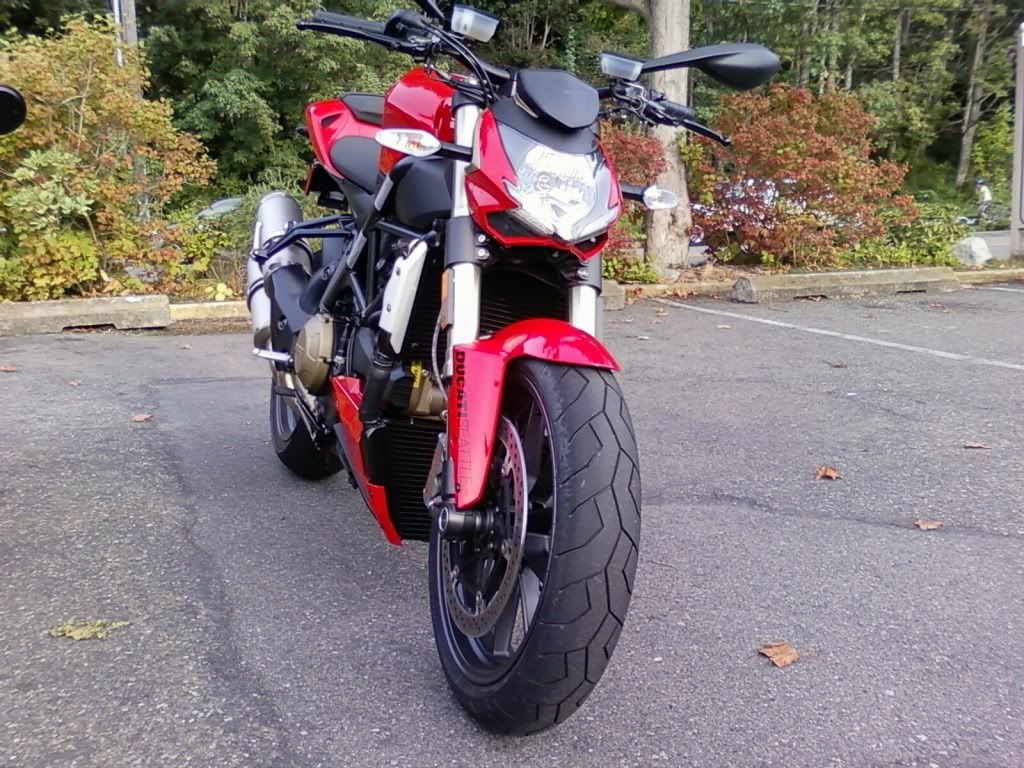 And together with Bongs SF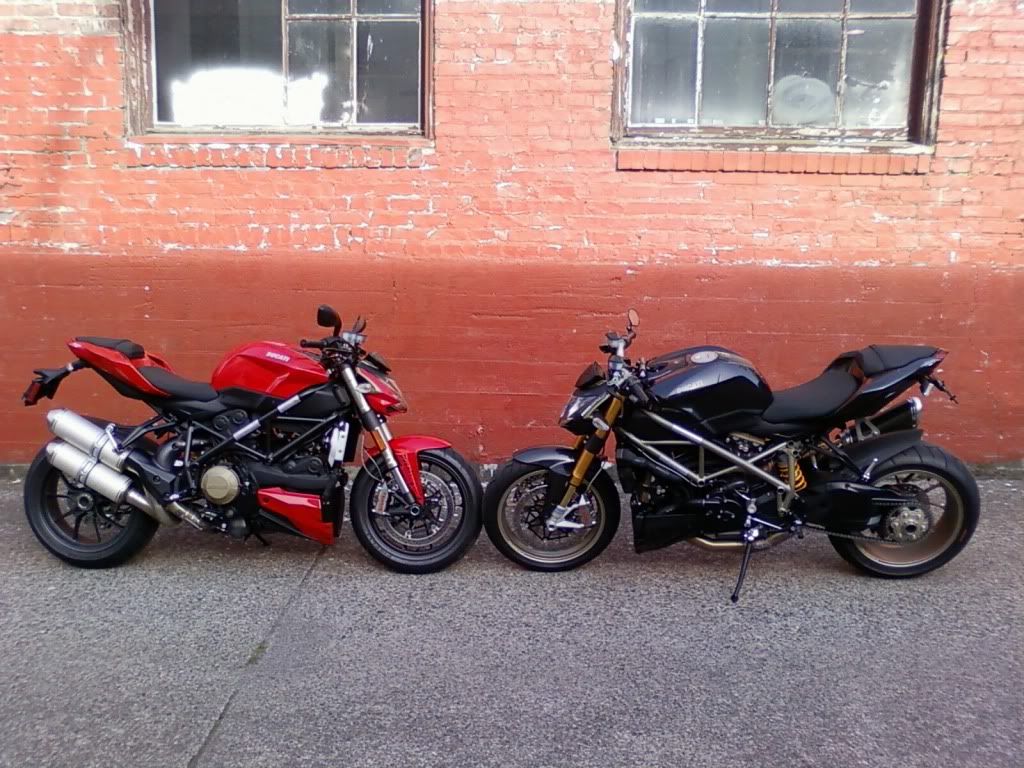 I decided to go for the base version - The main reason for this being that I want to redo the suspension completely - and would even want to do this if I had the full Oehlings setup.
So the planned changes are:
- Suspension front and rear - have not made up my mind yet as to exactly what...
- Exhaust - So far still pending which system I like best and which one works best...
- License plate bracket from DP to get rid of the "clutter" - Need to install
- MPL clutch slave cylinder (have used these for years)
- Open clutch cover (and possibly slipper clutch)
- CRG levers
- Spiegler foot pegs
- ...and probably a few more things that will come along in the process...