Discussion Starter
•
#1
•
I had my 600 mile service done at the dealer last year. So now I'll be doing the oil changes myself. I decided to order an o-ring sump cover as the factory style is a bit fussy, and needs sealant to seal it up. The o-ring design looks promising and should make oil changes quicker in the future. While I was at it I ordered the replacement drain plug also with an o-ring which replaces the factory copper crush washer.
The parts: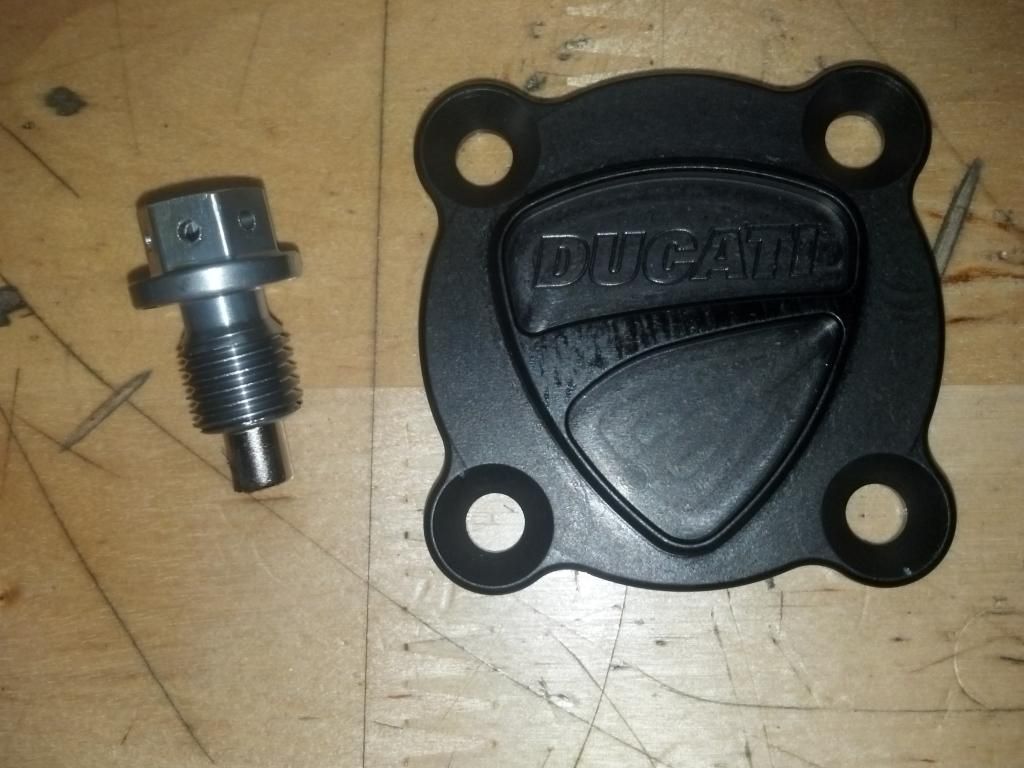 These are the tools I used. 4mm hex for the sump cover bolts. 5mm hex for the drain plug. 12mm wren8ch for the new drain plug. Needle nose pliers to pull out the sump filter. Hammer and screwdriver to tap off the old sump cover. Green scotchbrite pad to clean off the old gunk from the sump. Blue locktite for the sump cover bolts. And a claw style filter wrench to remove the way to tight filter.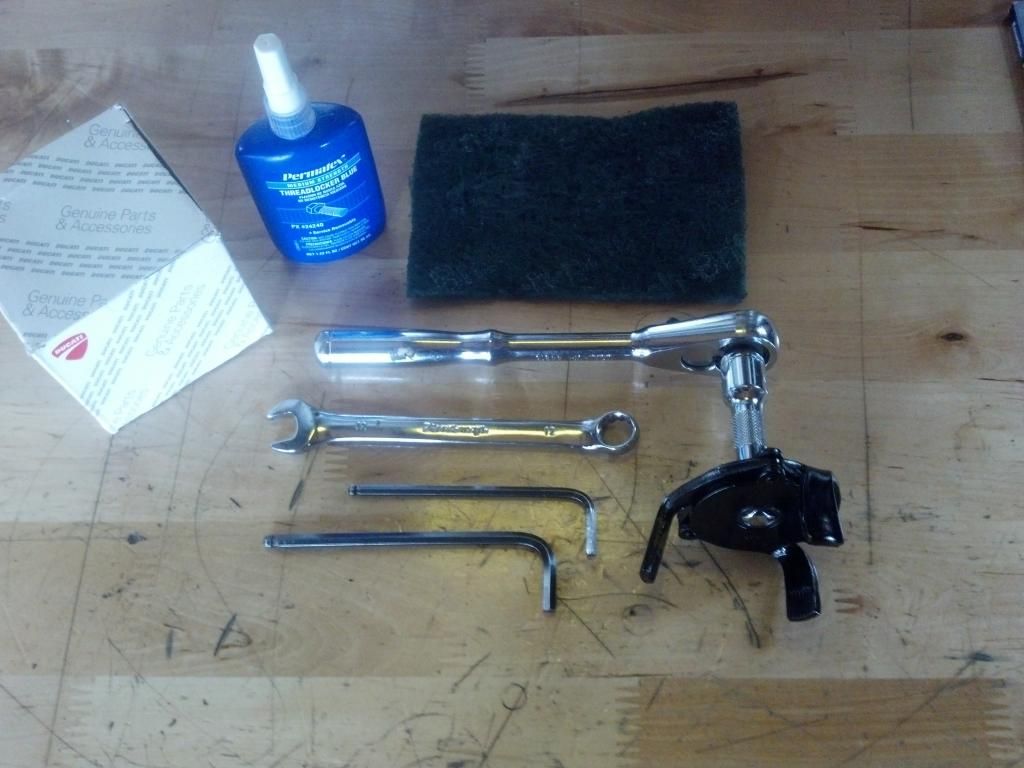 I drained the oil and removed the sump cover bolts. Then tapped off the cover. Its held on with gasket sealer. A few light taps is all it takes.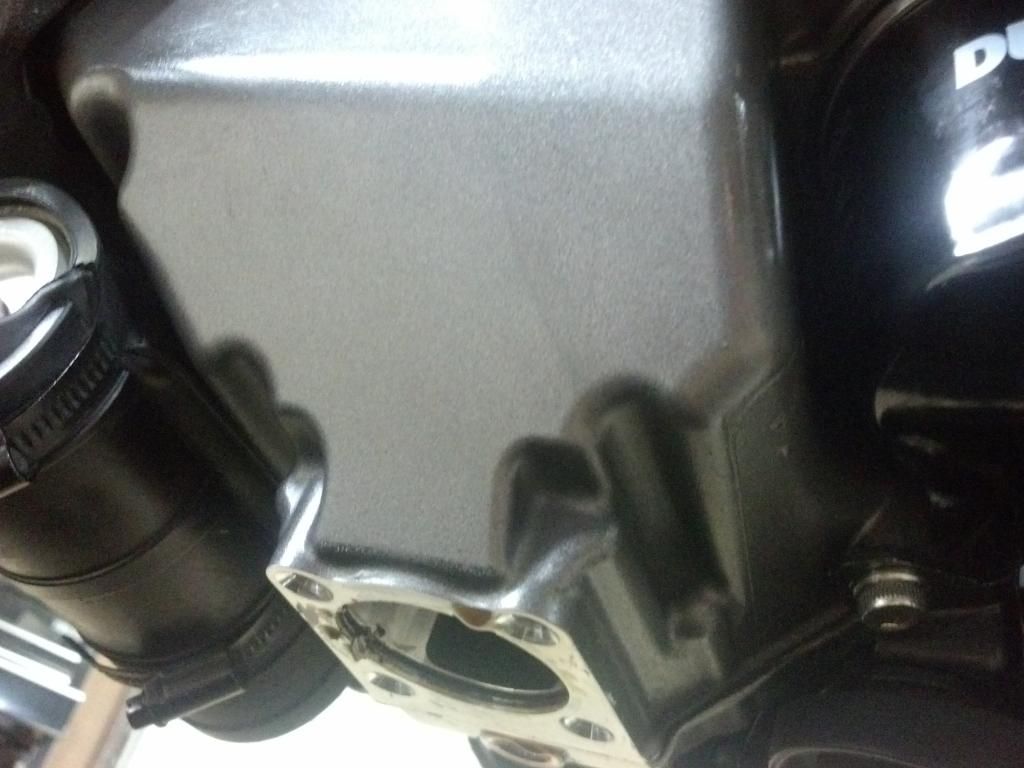 Then I grabbed the sump filter with needle pliers and popped it out. It looked pretty clean. I wiped it off with a clean rag then cleaned the old gasket material from the sump. I just used my finger nail and a rag for most of it. Then lightly polished the surface clean with the scotchbrite pad.
Then I changed the filter. The claw style wrench worked good. It was way to tight, or he didn't lube the ring. Whatever he did I could kick him right in the balls. Here is the old and new parts. New ones on bottom.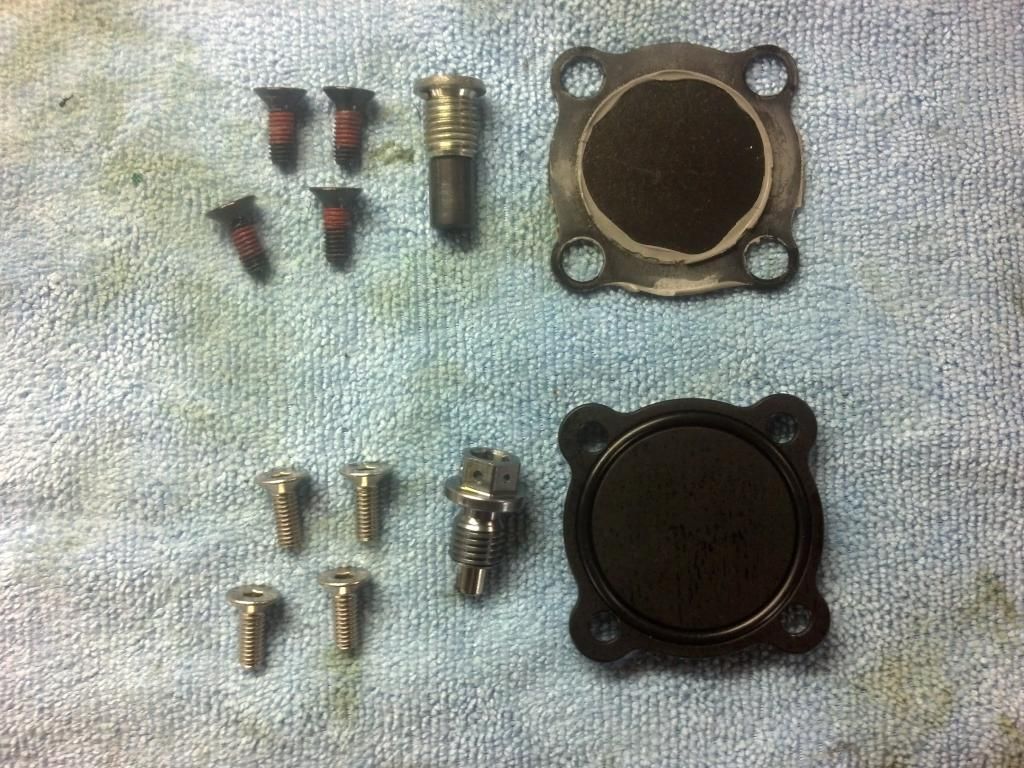 Then I installed the new cover and topped it off with fresh oil. It's good to see that fresh stuff. I used some blue locktite on the bolts and snugged them up.
The cover and drain plug were 50 bucks. I did notice the magnet on the new plug is way stronger. I tried to pick up the old steel cover with the old magnet, no way. It wouldn't even slide it around my workbench. I tried the same test with the new one and it jumped right up off the table and stuck right to it. Thought that was at least worth mentioning. Basic stuff here, just thought I'd take a few pics along the way.
Peace