Discussion Starter
•
#1
•
I should have done a lot more research before purchasing but it just looked so sexy... I couldn't resist and made a fairly rash purchase (for me at least). Now I need to start learning more about the bike.
Here is most of what she has had done. She's in good shape but has a few nicks/random scratches. I spent a an hour or two on her today and man is she fun. I'm not sure I like riding her more than my Tuono but I get even more stares and smiles on this beauty than I do on the T. Both bikes are such a hoot, just crazy fun. At first I thought my Tuono was a bit faster but after riding for a while I think the Duc's speed is more deceiving.
Please direct my attention to any threads that I ought to read or offer any advice as I'm itching to learn more. I've been riding for a while and this isn't my first twin or Italian bike (Tuono among other jap twins). But it is my first Duc.
She's got 10,000 miles on her.
2002 998
Here's a list of most of the aftermarket stuff... Marchesini Magnesium wheels * Termignoni 57mm CF racing exhaust * dedicated ECU and adjustable fuel trimer * * carbon fiber rear fender / chain guard by Ducati Performance * carbon fiber exhaust guard by Ducati Performance * "STM" body plug kit * carbon fiber Ducati Corsa rear seat section * titanium fully adjustable rear seat by "SATO" * reverse "GP" shift pattern * titanium rear brake lever * quick release fairing locks * "STM" breather kit * "STM" clutch slave cylinder ( larger) * RCM clutch and front sprocket covers * new clutch with harder springs and pressure plate * radiator guard * " Brembo" radial brake master cylinder with fully adjustable lever * smoke windscreen by " Zero Gravity" * hard plastic front brake lines by " Frein'' * high friction brake pads by "Ferodo' * high intensity 100watts halogen bulbs * Carbon fiber gas tank * carbon fiber front fender * carbon fiber airbox * carbon fiber air runners * carbon fiber front fairing casoli * carbon fiber under tail and a few more goodies. Got a decent price and the guy even threw in a rashed set of plastics and tank if I want to swap for the track and a brand new pair of Oxtar Evo Ti boots that he bought and never wore
Here's a few pics, I just thought I'd share...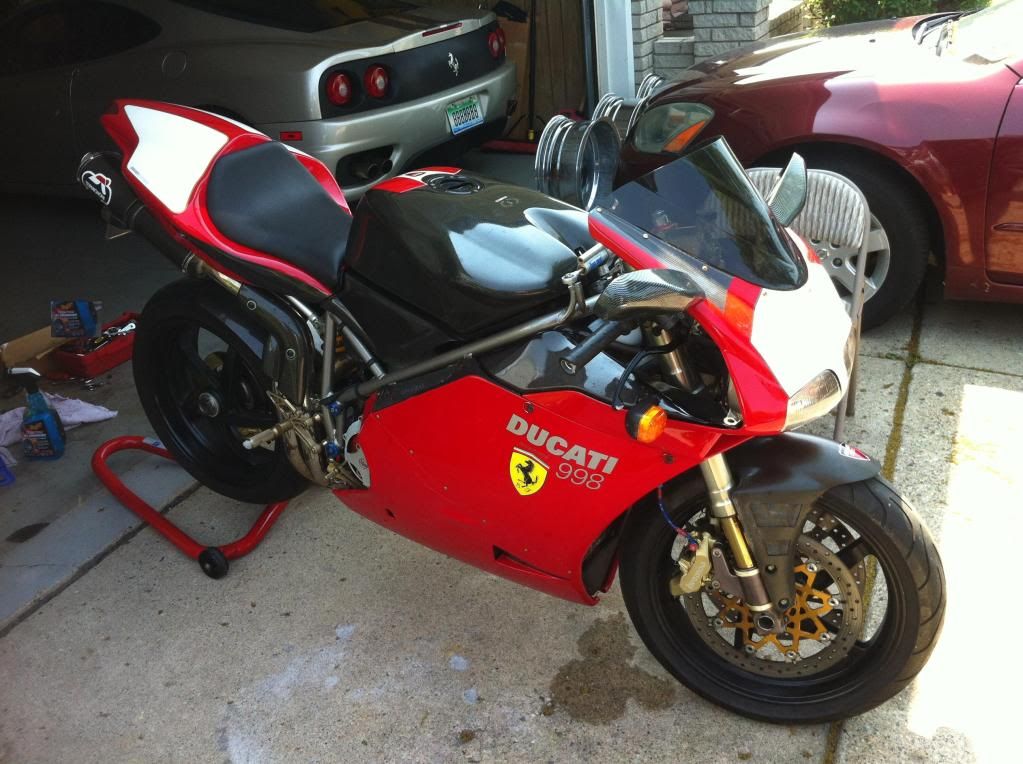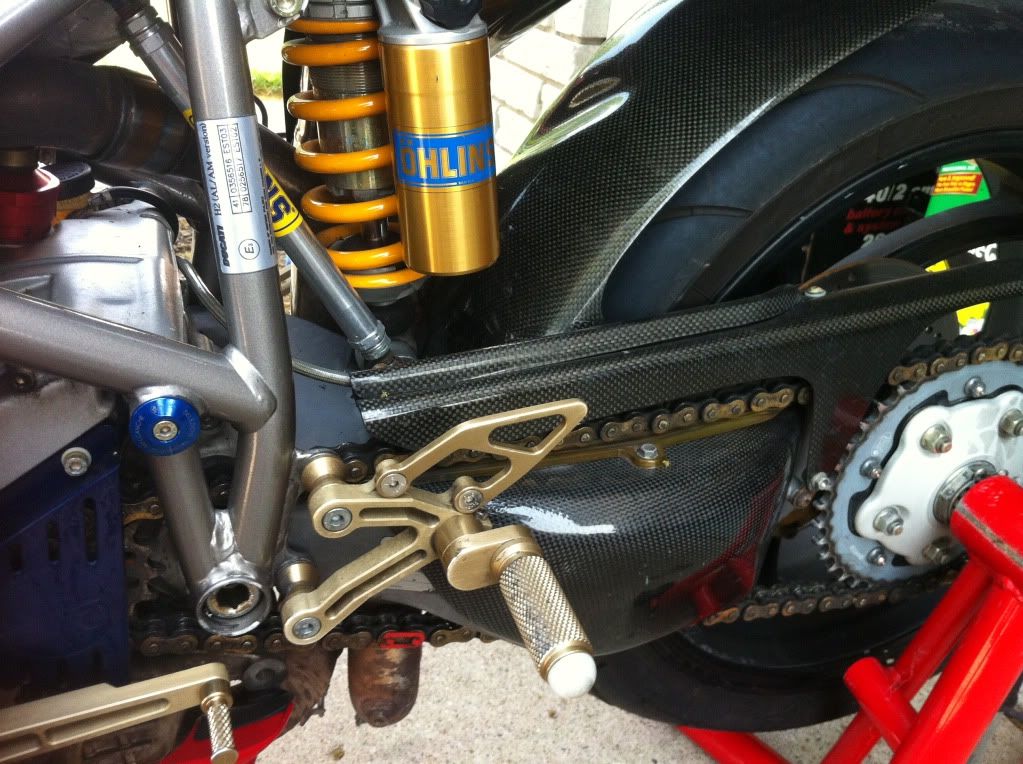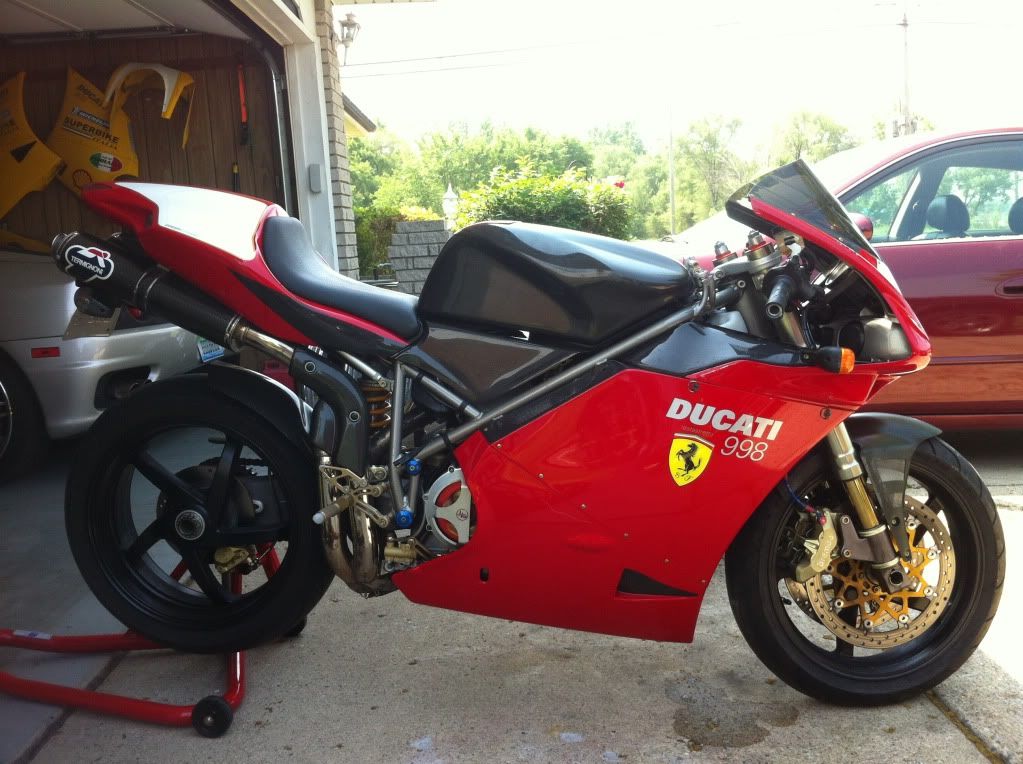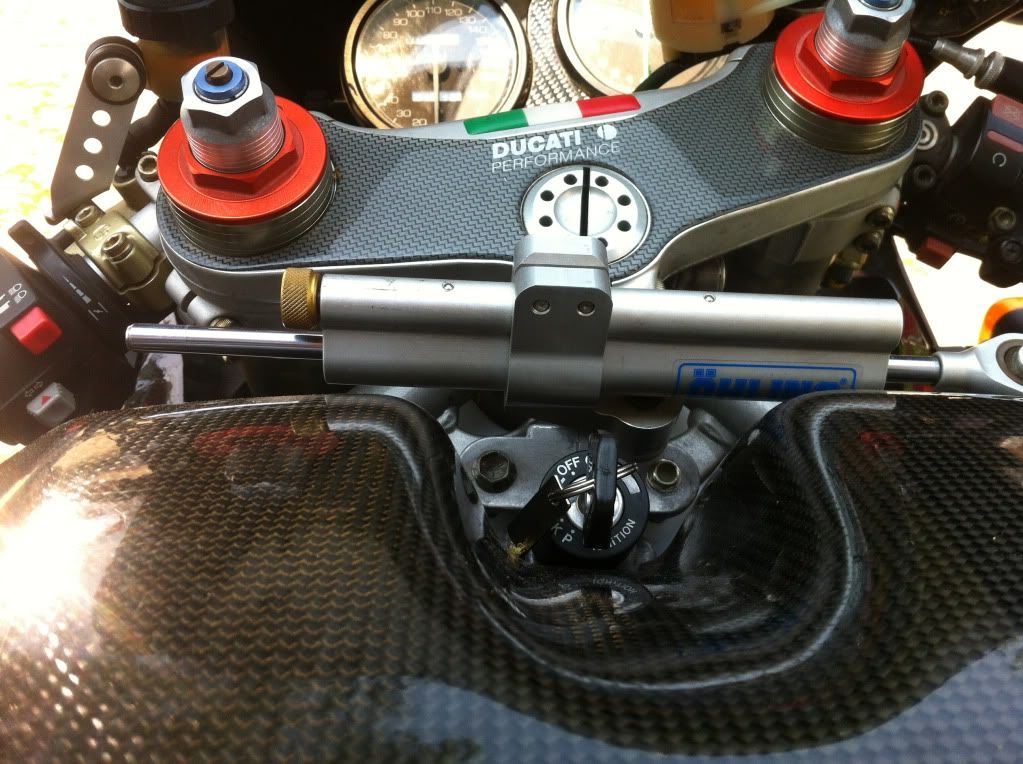 Thanks for looking and for any pertinent info,
Toran