Discussion Starter
•
#1
•
Well, I figured I'd post here as well as the welcome page.
I'm a new owner of a used 2003 ST4S w/abs.
I've taken a 11 year hiatus from the land of two wheels and had it narrowed down to a VFR800, a bmw r1200r, and a sprint ST. My requirements were hard bags, abs, and I still wanted a little excitement when I twisted the throttle.
Main uses will be for commuting about 60 miles per day in Washington state.
Here are a few pictures.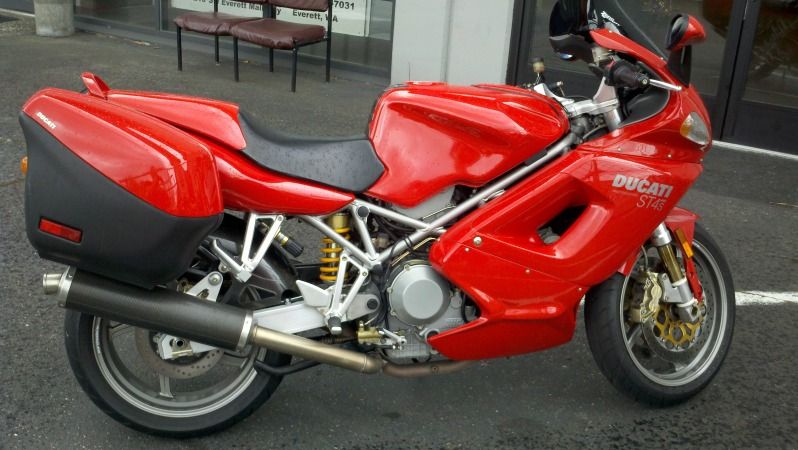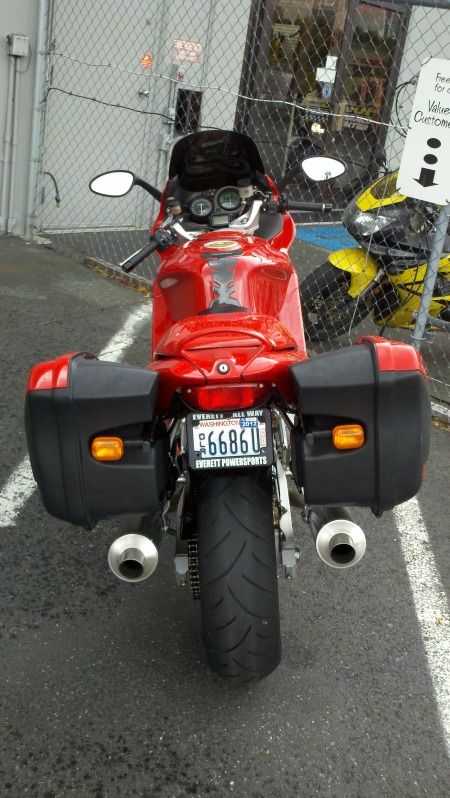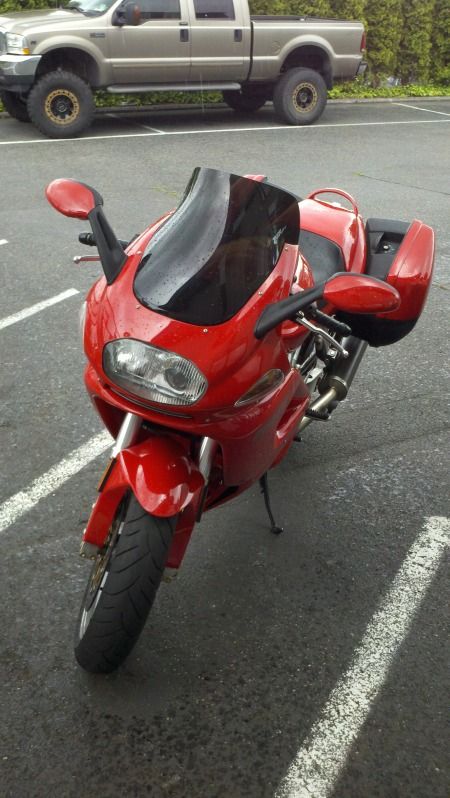 14,000 on the odo. Both 12k and 6k were completed.
Bottom line is that the price was fair, and I sat on it, took it for a test drive and fell in love with the looks, the sound and the feel of the bike.
We'll see how long the honeymoon lasts. It's at the dealership now, as I'm waiting for them to open back up on Tuesday so I can get it home.