Discussion Starter
•
#1
•
I apologize in advance for a lack of pictures. I lack the patience to stop what I am doing to snap a pic, and usually completely forget to grab one after a bit of work is done.
Last fall I picked up a somewhat tired and neglected '99 900SS. At some point in it's life it had been loved, the bike was fitted with (rusty and worn out) braketech axis rotors, some trick adjustable rear sets, DP carbon clutch cover, 5-spoke rear wheel, and some (completely trashed) 2bros slip-ons. Originally the plan was to simply repair/replace the worn out stuff and just ride the bike. Things didn't exactly go as planned... the wife test rode the bike, decided she didn't really like it too much, and then the more i tore in to the bike the more problems i found. After calling braketech I found out the rotors were shot. The trick rearsets had been damaged in a previous crash. In fact, it looks like a PO at some point went down a bit hard on the left hand side of the bike.
the rearset was cracked: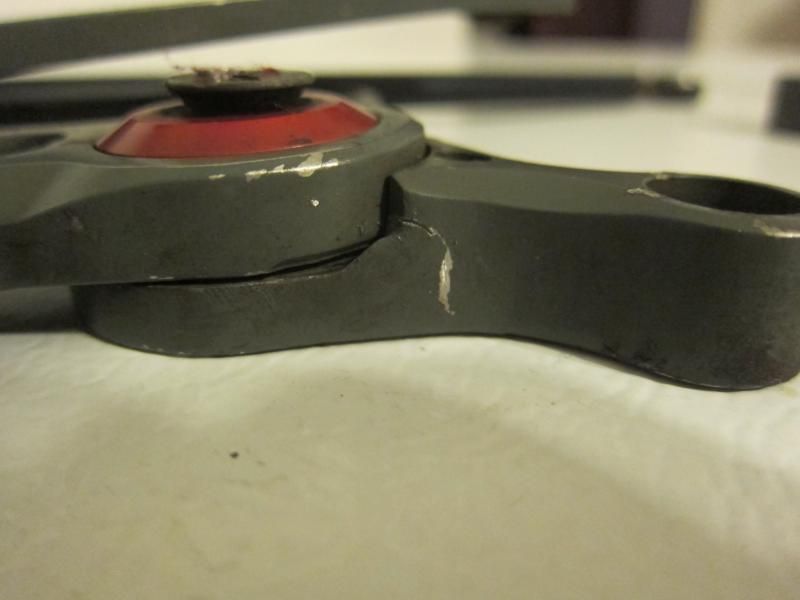 the stator cover had been ground through, then welded back together. unfortunately the outboard bearing in the stator cover was no longer sitting perfectly true, and munched itself at somepoint. thankfully the steel balls stayed in the stator/flywheel area and didn't find their way in to the rest of the engine, otherwise it probably would have been destroyed.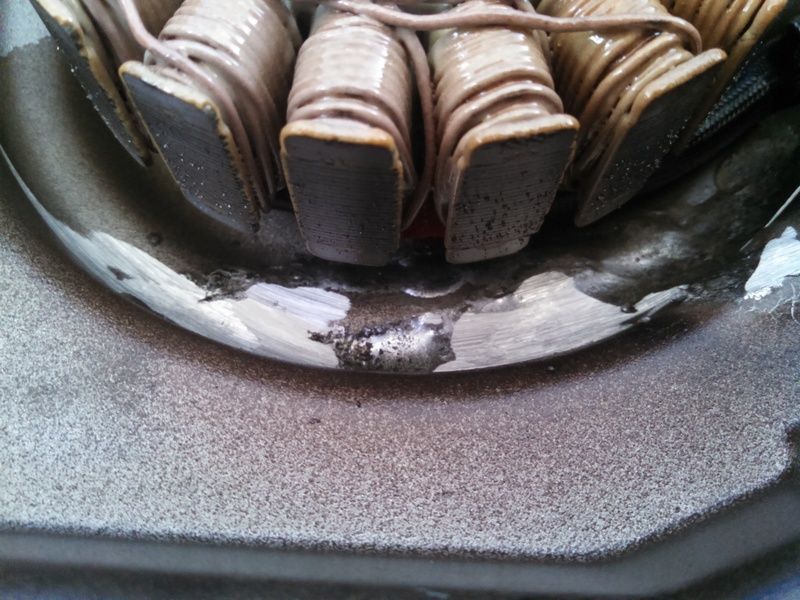 At this point I remembered a couple years ago seeing the leggero on bikeexif. I showed some pictures to the boss, and she liked the looks a lot more than the "terblah" 900ss look. Eventually we decided that doing a build of the leggero could be a fun project. emails were exchanged with WSM, and last night this bit of welded steel arrived on my door step: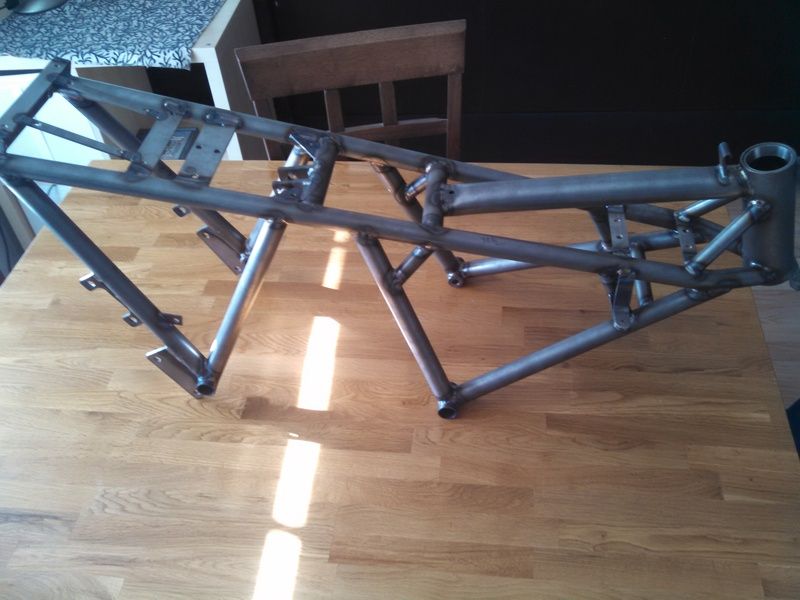 While waiting for the frame to be built, I tore down the engine completely with the plan to do a very simple refresh and repaint. I didn't realize until it was too late that a "simple refresh" of this motor means more than $1000 once all the bearings and seals are sourced. That is basically where I am at now. The motor is in pieces and I need to decide whether or not to hot tank the cases/cylinders/heads before painting. I have been using a media blast cabinet and some stripper to remove old paint and corrosion, and need to be sure all the media is cleaned out before reassembly.
One more picture, this is some of bits and pieces I've been buying and/or repainting as time and money allow.