Discussion Starter
·
#1
·
We received our Streetfighter a few days ago. We finally found some time to work on it.
We have a lot of product for the Strreetfighter in stock.
so we replaced what we thought would make the biggest difference first.
Here are the results after our first day:
BST CF 7 spoke "Street" Front Wheel: 848, 1098, 1198, Streetfighter, HM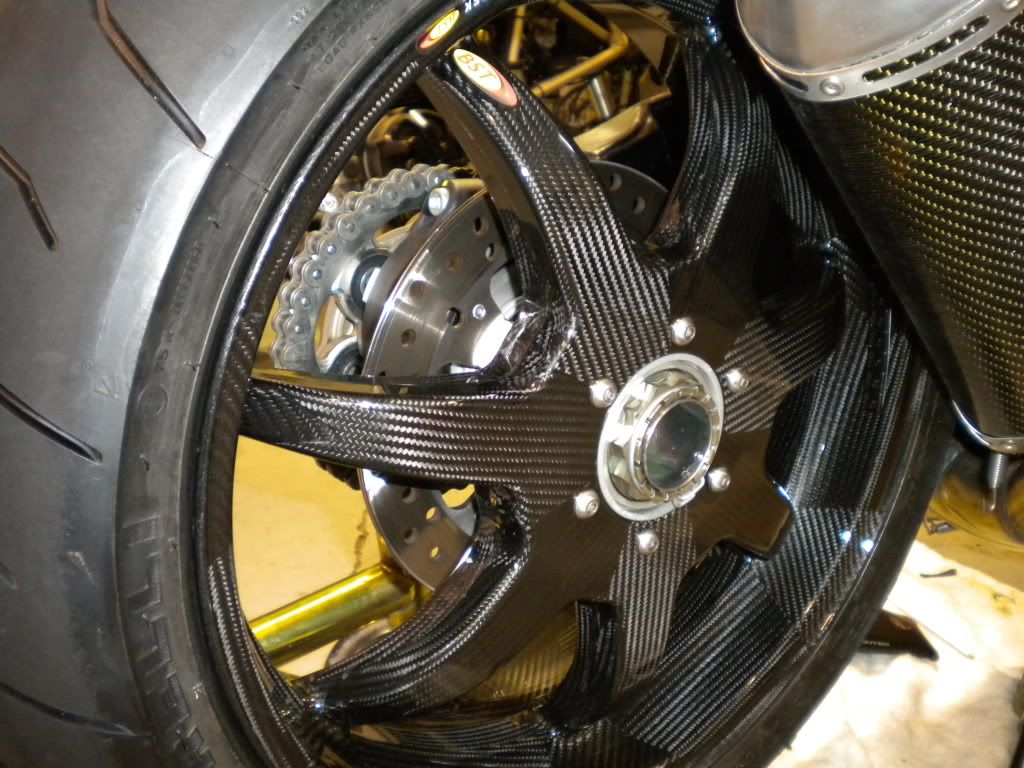 BST CF 7 spoke "Street" Rear Wheel: 1098, 1198, Streetfighter
We also added a pair of
RHINOMOTO Front Axle Slider: Ducati 1098/848
and a
CF Front Fender "Diversion"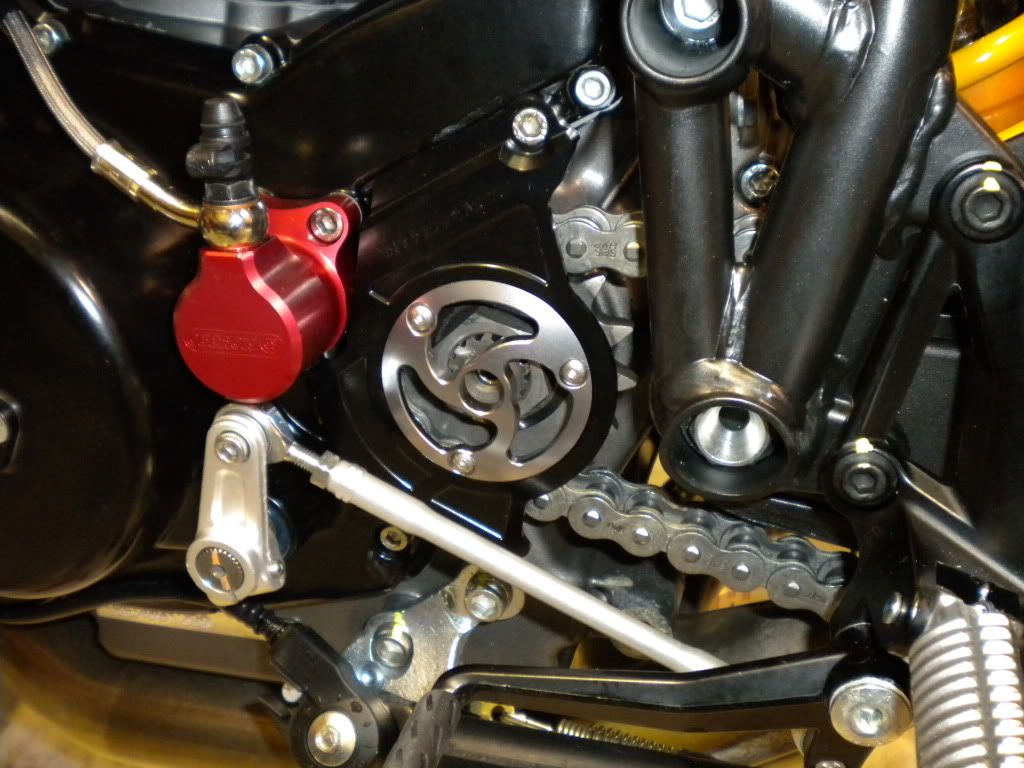 The
OBERON Clutch Slave Cylinder 29mm
will reduce the lever effort by about 30%. It has become our favorite because it is easir to find neutral than the 30mm slave cylinders , the finish and color selection is good. The price is 35% less than the others as well.
A
SPEEDYMOTO "Leggero" Sprocket Cover
replaces the original plastic sprocket.
We reversed the linkage so we could get "racer" shifting. We will add a reverse shift lever later.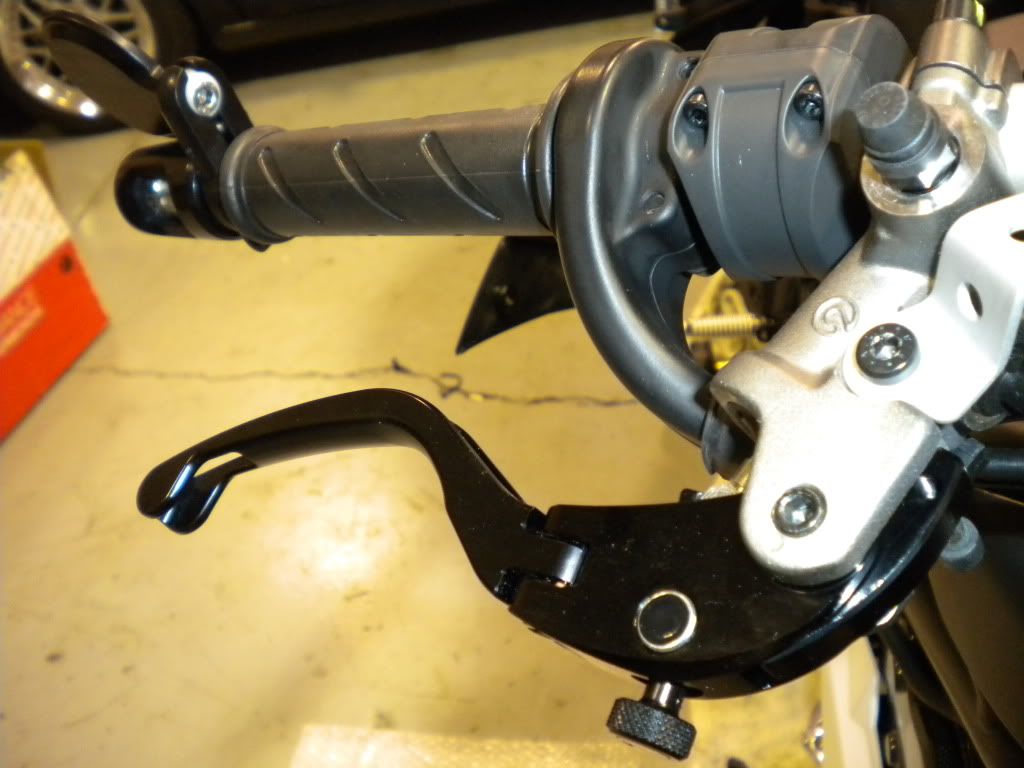 The
MW Folding Clutch Lever: 999/1098/S4RS/HM-Black
allow us to adjust to a more comfortable position. The folding feature reduces the likely hood of breaking the lever which can leave you stranded far from home or end your track day.
The
OBERON "Bar End" Turn Signals: Black/Pr
and
CRG Blindsight Mirror
are our favorites for turn signals and mirrors. They are hardly noticable when on the bike--yet the mirrors provide a very good view of traffic behind you. The turn signals on the barends light up front and back and can be seen day or night.