When I bought the super cheap automatic battery float charger for $16.99 from
harborfreight.com
I didn't realize what a pain in butt it was going to be actually hooking it up to the ST3 battery, since you have to remove one of the side panels. And since I still ride the bike during winter whenever the weather allows, I wanted an easier way to charge the battery. Like plugging the trickle charger in to the bike's accessory plug. But those trickle chargers cost way more than I wanted to spend.
So I bought a Powerlet Basic Plug PPL-001 for $7.95 from
derbycycles.com
and in half and hour I had a easy way to trickle charge the ST3 for under $25.
Powerlet Basic Plug PPL-001
STOCK float charger, before modification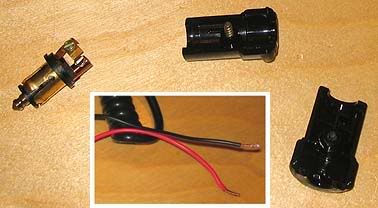 1 Take plug apart
2 Remove clamps
3 Strip wires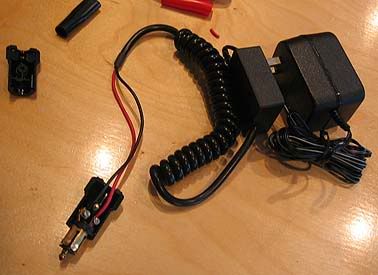 4 Place wires in to the plug, and assemble the plug
5 Check the polarity with a meter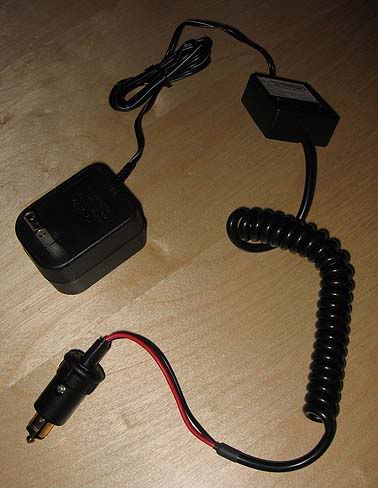 Easy plug & charge trickle charger