Roger Watsen of Watsens Micro Alloy indicators is developing a thinner even more micro indicator for me. This would be about the same height as the LED arrays tube.
This would allow me to make a single row in red or smoke and have the outboard indicators.
Like the dual row with indicators but thinner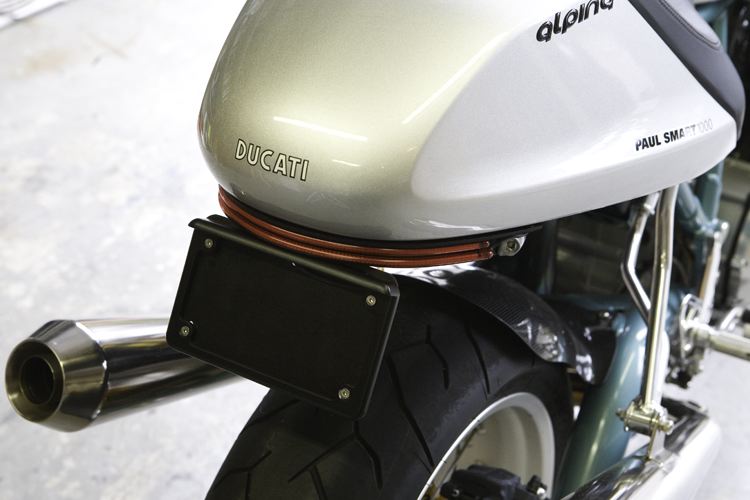 The idea itself was to keep it as slick as possible so it wouldn't obstruct the flow of the frame, and to make the mounting almost invisible. Also I live in CA where road laws are pretty tight and I haven't ran into a single problem yet regarding the flashing red with brake. I have bar end turn signals that flash amber as well. If I were to redo it I would get the full brake light without integrated turn signals.
I looked at all sorts of different methods folks used to mount their tail lights and nothing struck my fancy, they were too bulky, had no flow, or steeply overpriced.
Nevertheless looking forward to what you come up with as a solo unit mount.

Cheers.