Discussion Starter
•
#1
•
I have spent a lot of time reading through the hallowed archives here at Ducati.MS. I've noticed that starting/charging issues are very common. There is no reason for this.
Step 1.
That's around 3lbs 15oz
No superbike should be hauling around 4.5kg(10lbs) of lead. It just seems silly to spend any money on titanium until you buy a bit of the lightest metal, Lithium.
In this case- Lithium Iron Phosphate (LiFePO4), these cells are 3.3v 10ah, $17/each. I will start with 4 wired in series to make a 13.2v 10ah battery.
I have just received 16 of these cells with a battery management system(BMS) for powering an electric bicycle. I will be ordering some additional cells to use for the Ducati.
These cells are the same type of chemistry used in Speedcell's A123 cells, however the A123 cells have a very high discharge rate over 50C, this means that their 4.6 ah battery can put out 240 amps max pulse. Those are very good batteries and I'm sure that anyone who buys them will be happy for a long time. The cells that I am using are rated for 15C pulse, which is 150amps. For $70 I'm willing to experiment. Besides the friendly price, these batteries have screw terminals, this means no spot welding the interconnects.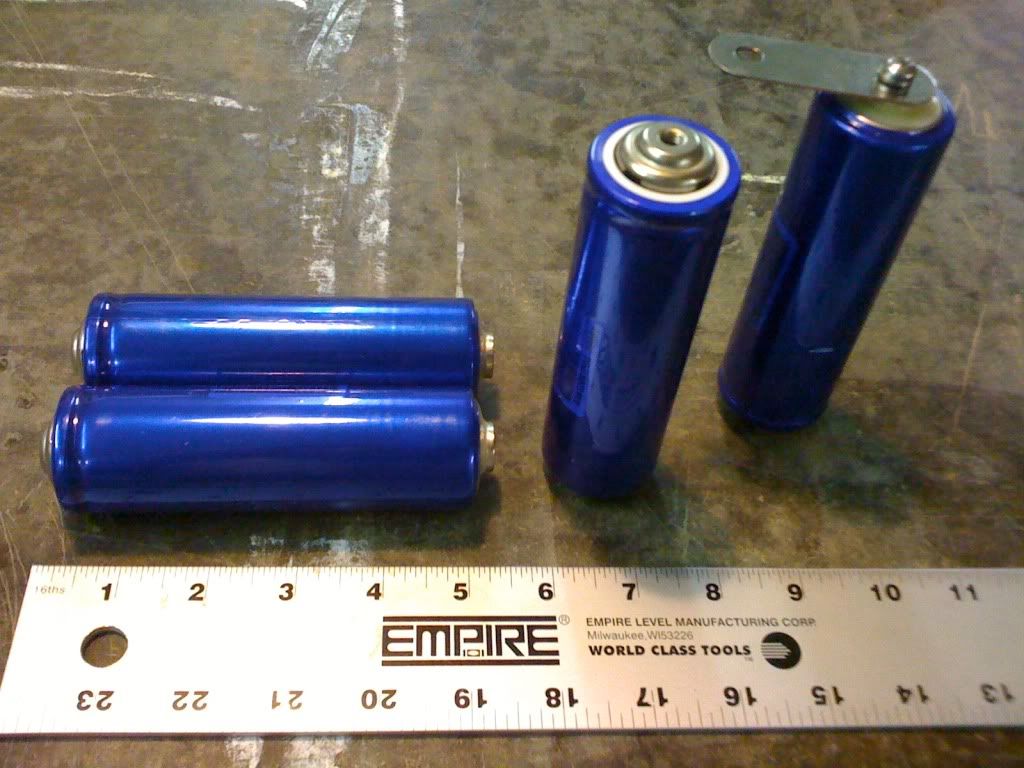 Step 2.
Replace the 1.7kg(3.75lbs) starter motor with a 220gram(7oz) brushless motor controller and use the 3-phase alternator as a 3-phase brushless motor.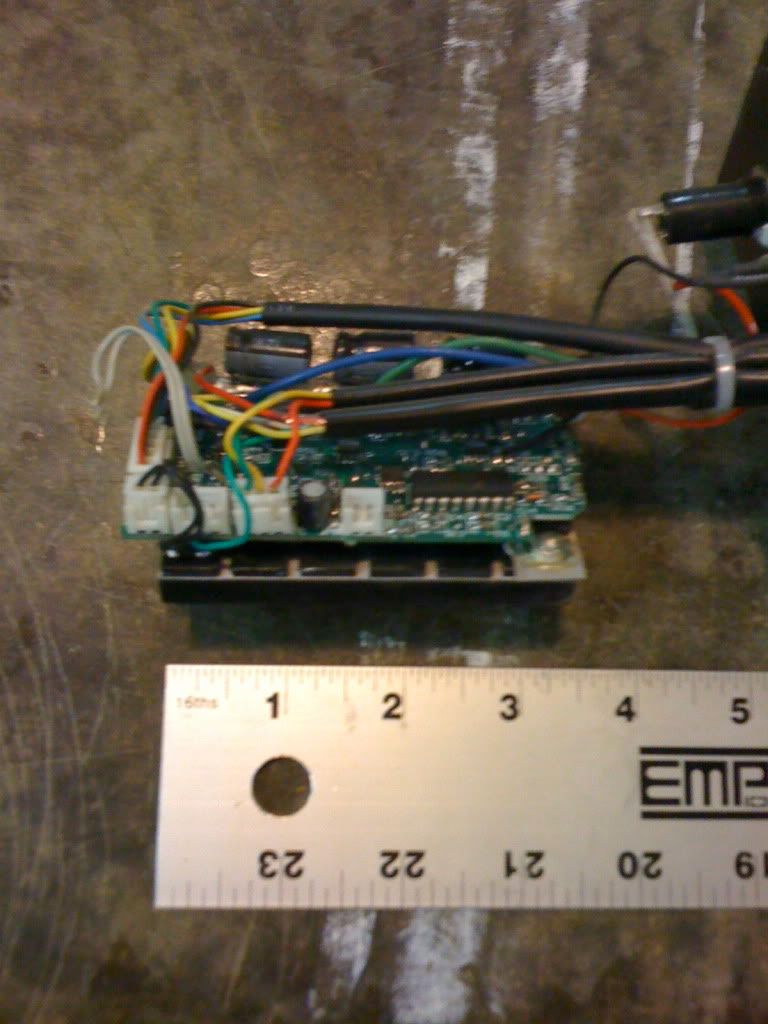 I'm not sure how many amps it will take to spin a 1 liter motor with a high compression ratio, but I will find out. This will determine the final battery sizing. I may end up running a higher voltage for the starting system and use a buck/boost circuit to provide the computer and the rest of the bikes circuits with the voltage they need. It is possible to program a soft start function into the motor control, this will ease the burden on the battery, although other means such as ultra-capacitors may be needed. I will also need to contemplate effects on the flywheel attachment from starting torque being transmitted through it.
There is potential to save ~4.5kg(10lbs), plus some gear train weight, and have a starter/charging system that just does it's job without problems.
to be continued...