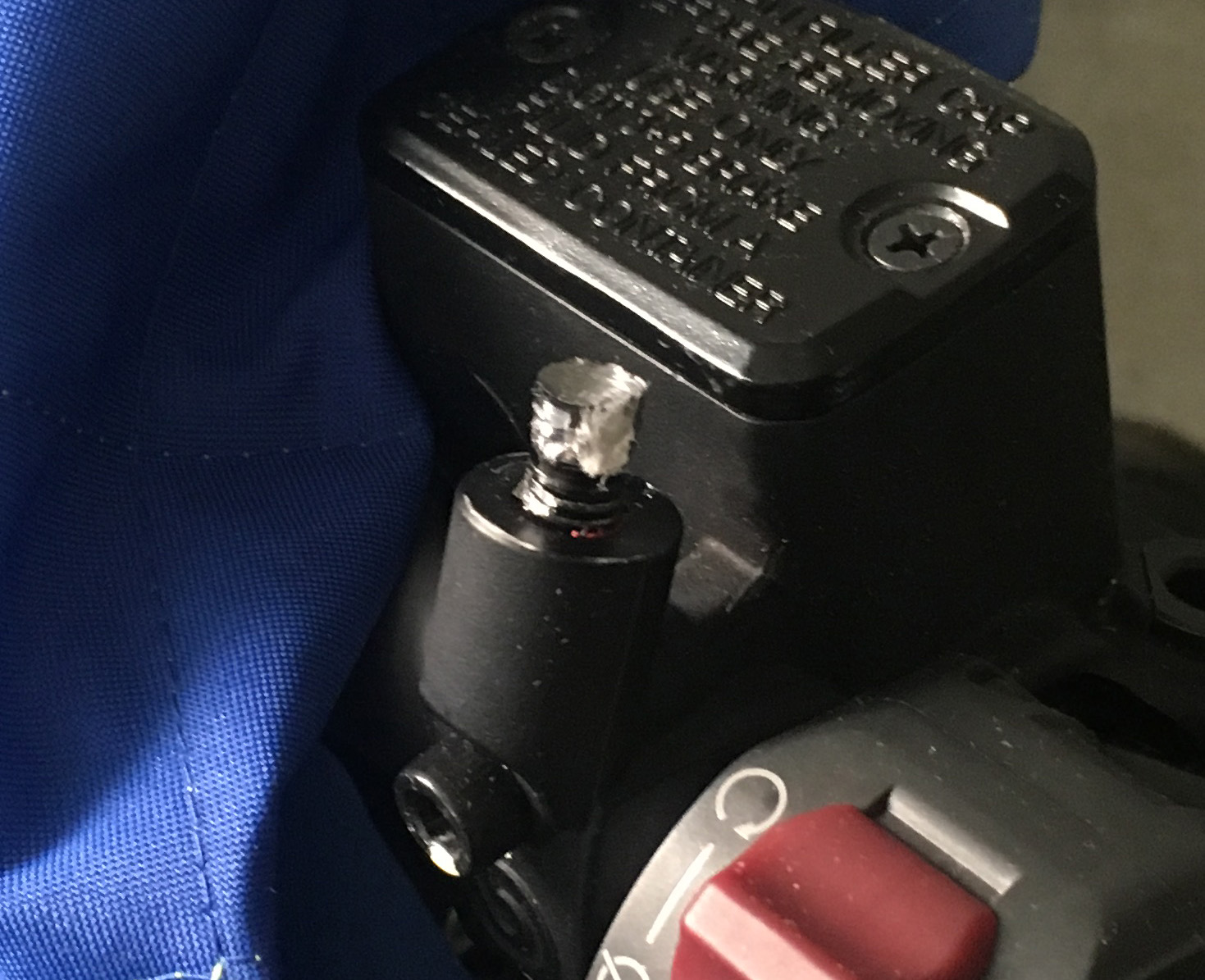 I finally decided to remove the stock mirrors on my Monster 821 stripe and replace them with Arrow bar end mirrors that actually work.
The mirror attached to the master cylinder had so much thread locker that the head stripped out. An easy-out just drilled out the remaining threads and only with a traditional drill bit was I able to remove the head of the bolt and remove the mirror. So I grabbed the threads with a pair of pliers and began to twist. This worked until the teeth on the plier head stripped out the threads on the bolt. Now the plier head just slips. So last night I applied penetrating oil and applied more this morning but I thought I might check in here to see if there are additional things I can do. I might only have one more chance at removal and I need to make it count.
Should I use a heat gun? I have heard some thread locking agents need heat in the way or a torch for removal but this is the red stuff so maybe a heat gun will work? OTOH, maybe cold will shrink the metal slightly and I should apply an ice pack??????? Oh and the white stuff on the bolt is just paper towel that I wrap around the bolt for when I apply the oil.
Any thoughts are appreciated. I'll give this thread until afternoon and then just see if pliers and the aforementioned penetrating oil will suffice.
NC