Discussion Starter
·
#1
·
Hey guys,
I have been having a hard time trying to decide what clutch cover and pressure plate I want t ouse on my new 996 so until I can make up my mind (which may be never) I made my own.
I took a stock clutch cover and cut out the Ducati "D" with a jigsaw and then used a dremel and hand file to clean it up a bit. When I was all done I had it powdercoated gloss black. I also cleaned up an extra stock pressure plate I had around and painted it with red brake caliper paint and added some stainless springs and gold caps from one of my previous bikes.
Here's some pics. Tel me what you guys think.
Before.......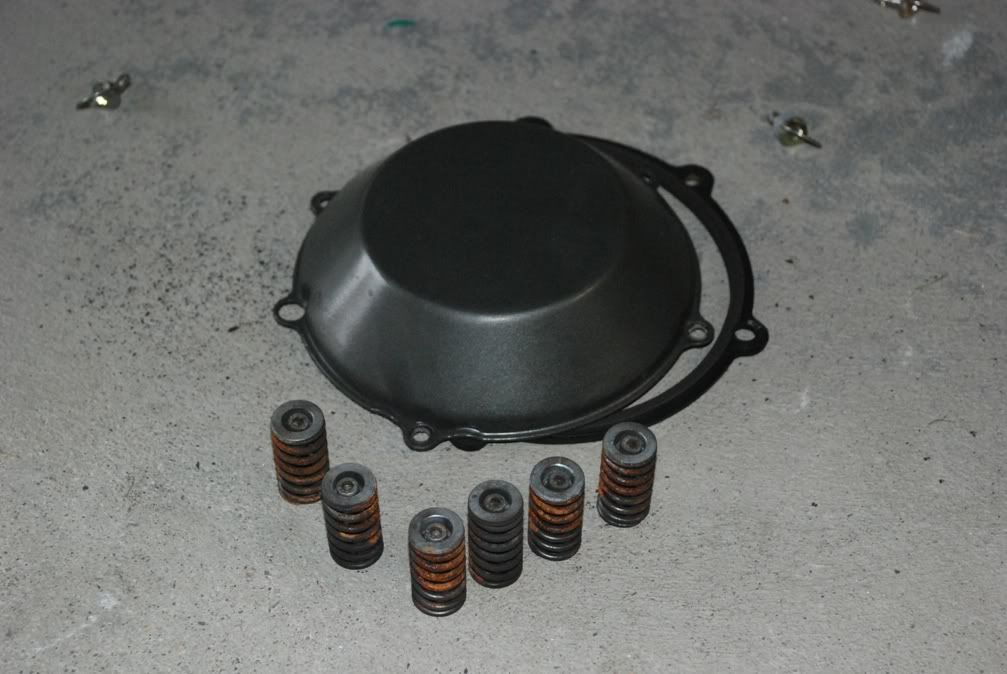 After.......