Discussion Starter
·
#1
·
Got some new cans!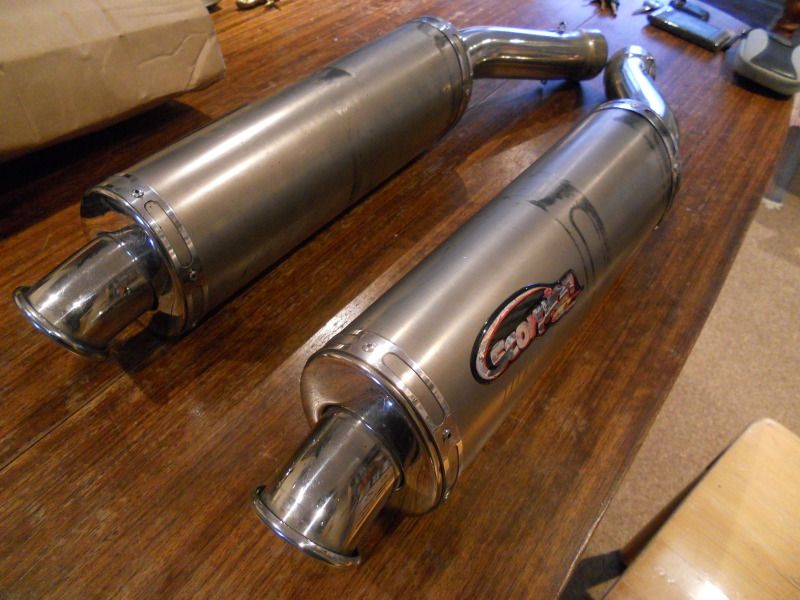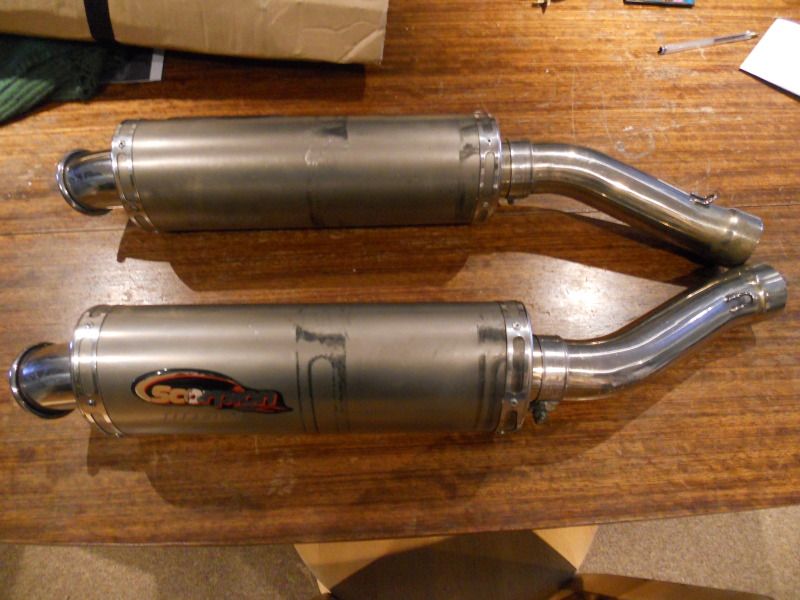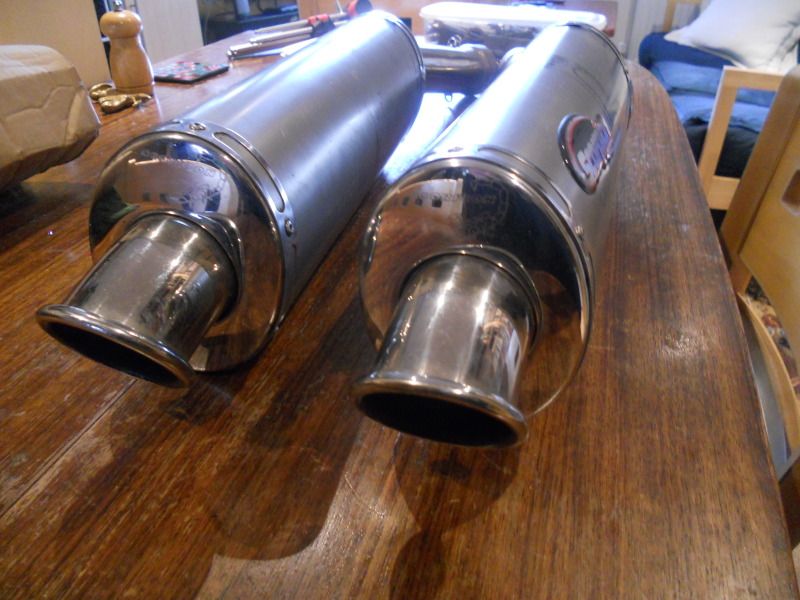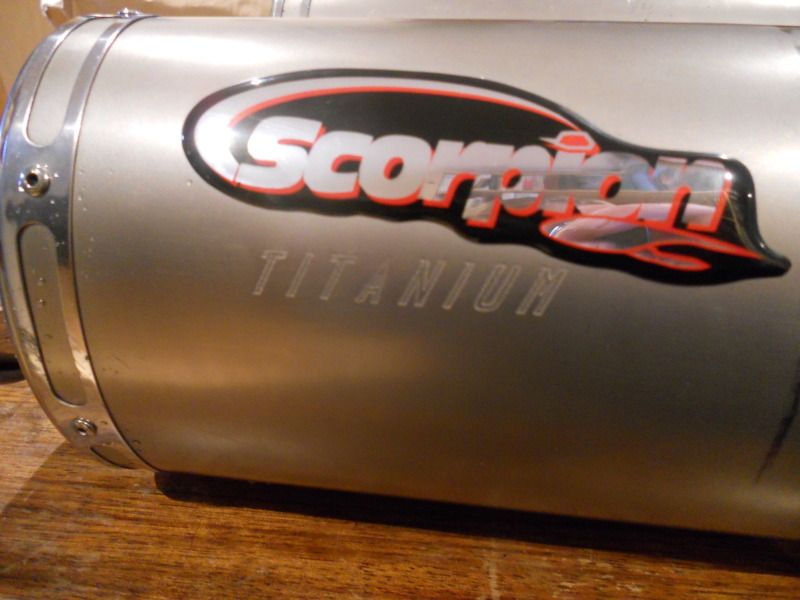 They are super light, about a 1/3 of the weight of the standard ones. The link pipes are for a RSV so i'm trying to source some others and some hangers atm.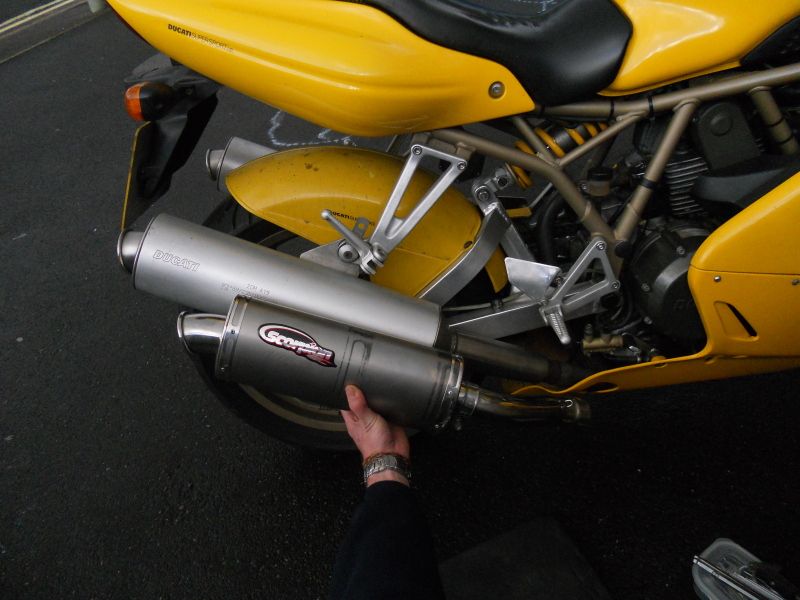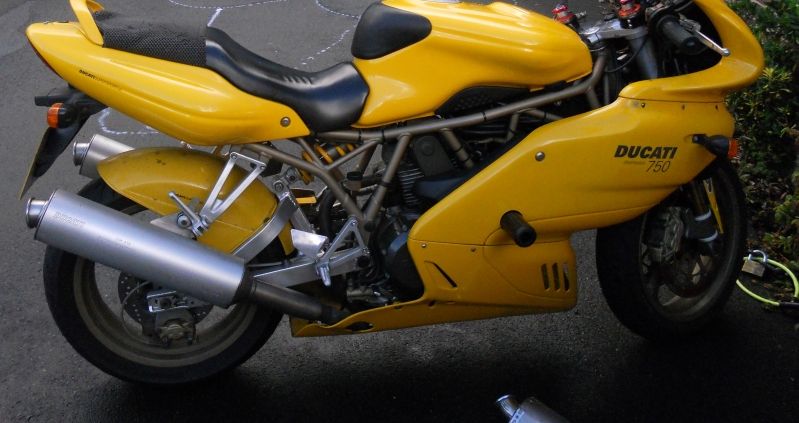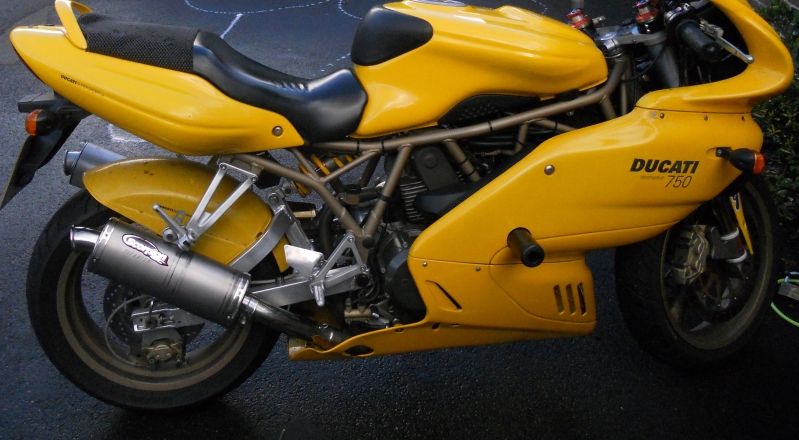 They've been stubbied already and i suspect they might be hilariously loud! :yeah:
Baffles are on standby if needed. I have a TFi so i think i shouldn't lose too much midrange, and let's face it, the Duc V-twin isn't sort on it anyway. I'm after noise and weight loss over power.
A question for you guys:
Has anyone bought these or similar:
VIPER CONNECTING LINK PIPE DUCATI 750 MONSTER (93-03) | eBay
If so, can you tell me the length of the links and what the strap length is? Ebay says:
"We're sorry we couldn't find an answer for you. Unfortunately, due to the high number of emails this seller receives, they aren't able to respond to your specific question right now. We suggest reviewing the item again to see if your answer is in the seller's listing."
Or alternatives? Or anyone got any old ones to sell (pref. UK)? My cans have a 350mm / 14inch circumference for straps. The slip-on clamp for the link pipe is 50mm.