Discussion Starter
•
#1
•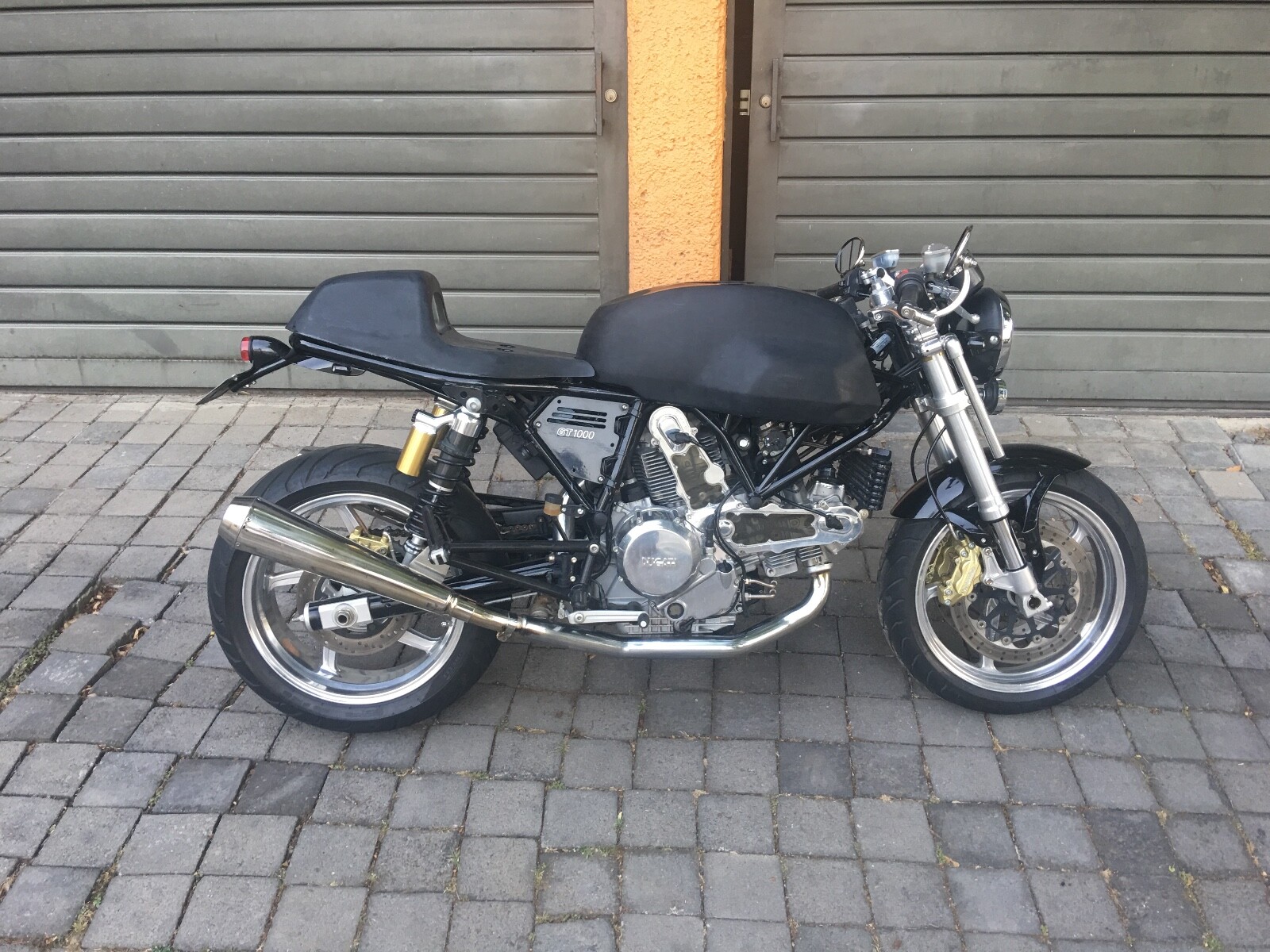 I bought a set of both aluminum fuel tank and Imola seat for my bike. Although the Imola seat looks better and slimmer than the OEM, I decided to sell the seat and keep looking for an OEM biposto seat. The reason: I want to be able to ride with my wife.
Only THE SEAT without seat pads is being offered on this listing.
This is a hand made aluminum seat that still needs some work on it. Drilling, finishing, painting will be required, along with the fabrication of both seat pads. Please look at pictures and judge for yourself.
Sportclassic's seats have five fixing points. This is what you will have to do to get this seat fixed:
- There are two tiny plates welded to the frame just beside the fuel tank - This seat has a fine set of machined blocks that slide around those tiny plates. You won't have to do anything to fix the seat on these points.
- Two hangers are welded to the frame behind its widest section - The bad news is that this seat's base is not perforated or equipped with anything to fit on those hangers. You can see in a photo that the hangers don't go through the seat's base. You will have to either chop the hangers from your frame or make some perforations on this seat's aluminum base so they can go through. The good news is that after you solve that issue, you will have two additional fixing points in the middle of the seat that will be covered by the main seat pad.
- The last fixing point is the lock pin at the end of the seat - You will have to find a way to install the pin of your OEM seat on the aluminum base. This seat has already been drilled and has three perforations to get the pin installed, but you may have to adjust them to get a perfect fit.
The seat is not in a finished condition. You will need to work on the surfaces and straighten the lower edges to get them perfect and prepared for painting.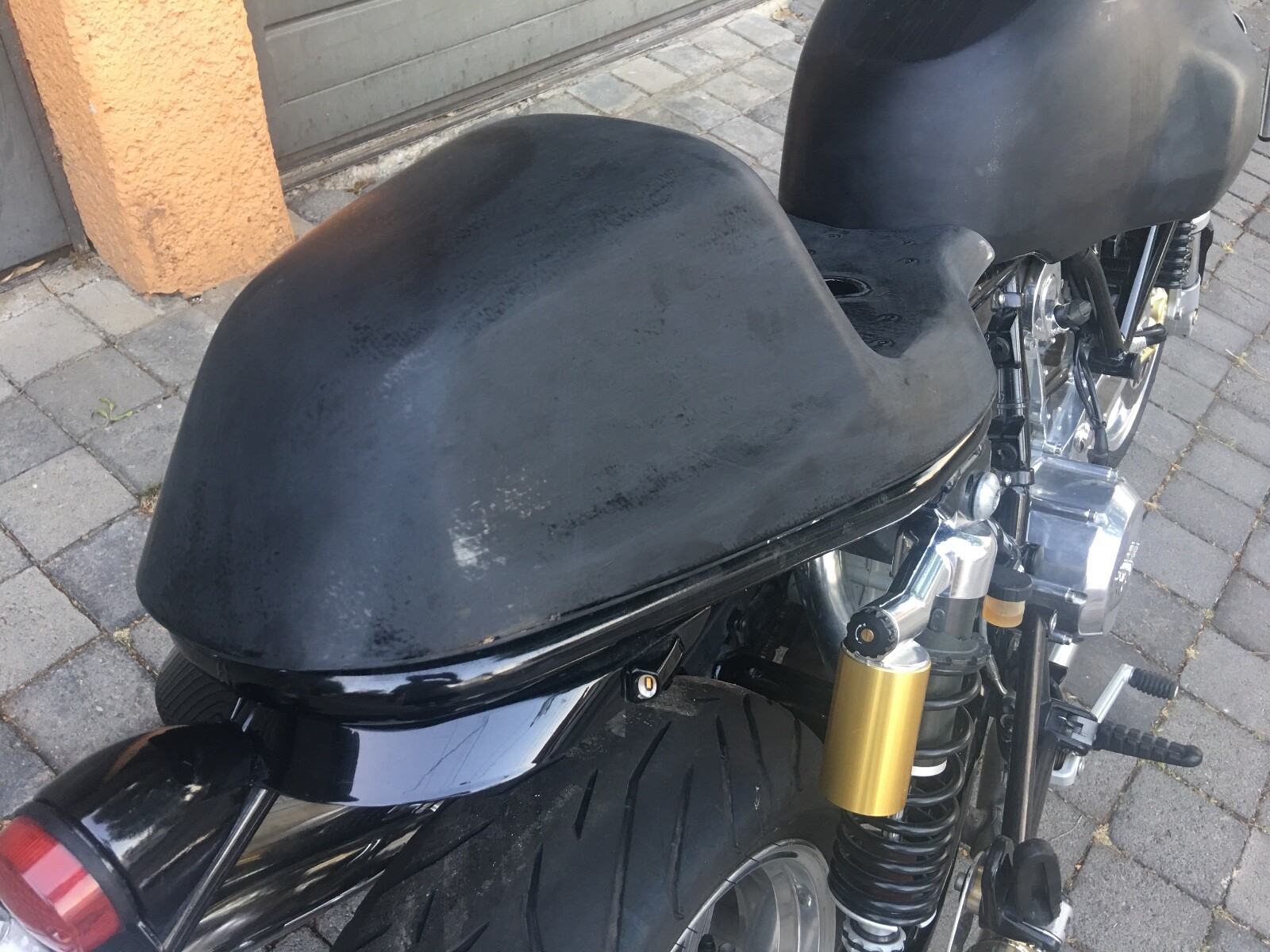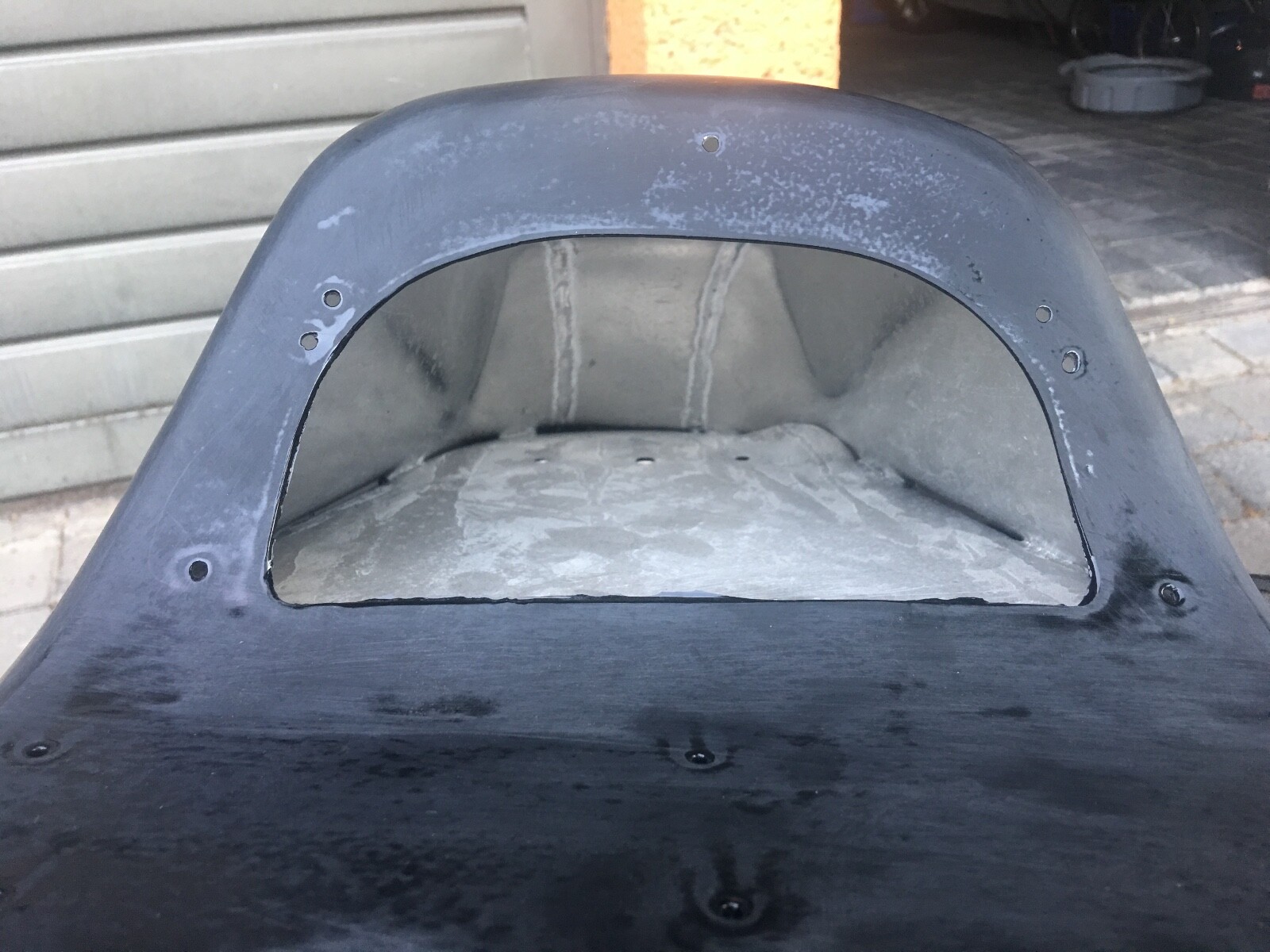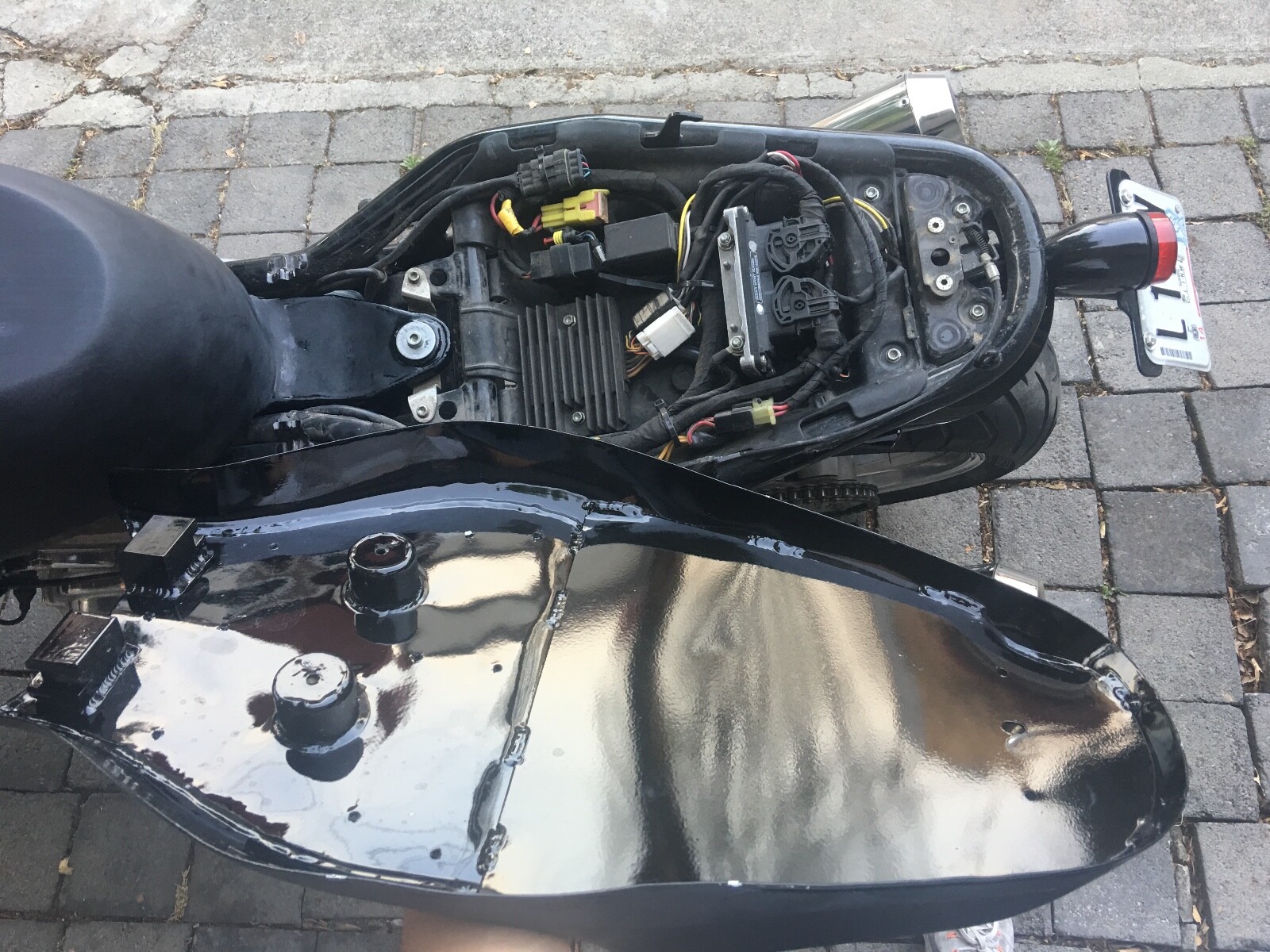 I am asking $499 + shipping on ebay.
Forum members can get it for $400 + shipping.