Discussion Starter
·
#1
·
So....
I am supposed to ride with DGJ and another buddy to Big Sur through the weekend. We are going to log a quick few hundred miles there and back as a shakedown for what we need to get fixed, added etc for the West Coast meetup next month. The bike is loaded + a few Opus X cigars and a flask Oban. Its gonna be a nice coastal CA Saturday.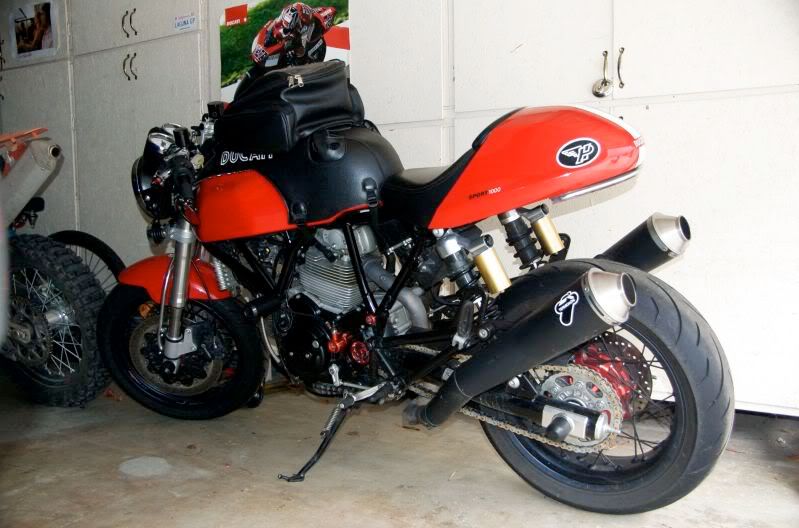 I ride out from my pad in Pasadena through Hollywood to meet everybody - it's 7AM. We head out and cruise up PCH. Its raining and a bit cold. The bike starts to pop on deceleration. Oh
[email protected]
I push it a bit hoping everything will sort itself out. The check engine light comes on...oh
[email protected]
[email protected]
My FLEDA goes out. Triple
[email protected]
And then I start to run on one cylinder...I think. I am now in Northern Ventura and on the side of the highway. I figure, along with DGJ, that I can run it to Santa barbara Ducati and get it looked at there. We drop it in to first, pop start it, and it runs for all of about two minutes before it is just lurching all over the place and running so bad that I call it a day. Also of note is that my front winkers are now working sporadically and double time. The wife gets a call to come pick me up in my truck. I load the bike. I drive home pissed that I have had more problems with my Ducati in 20,000 miles (had this electrical issue leave me stranded in Arizona riding with Dietrich. Blown Stator. Replaced under warranty) than I did in the same amount of miles as a squid (see riding at redline, or on one wheel, as much as possible in a t-shirt and Vans) on my CBR 600 in the late 90's.
I am hoping to tap some collective insight...
I believe the electrical demons reside somewhere here...lol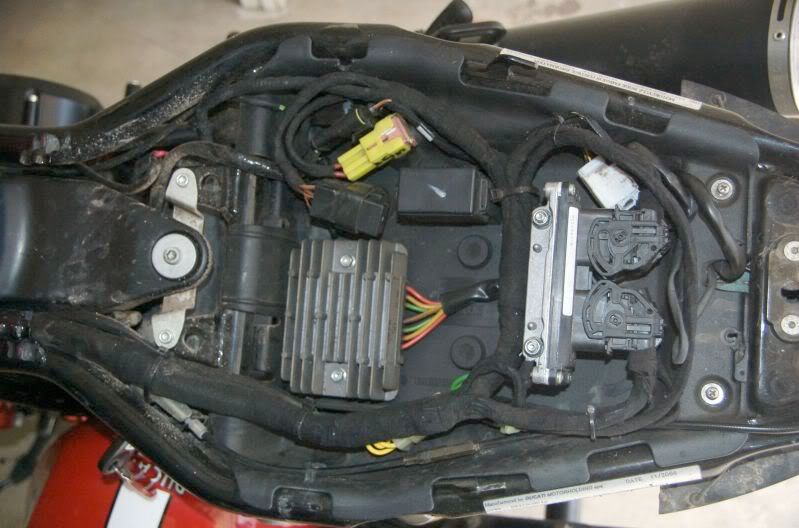 Does anything look out of the ordinary?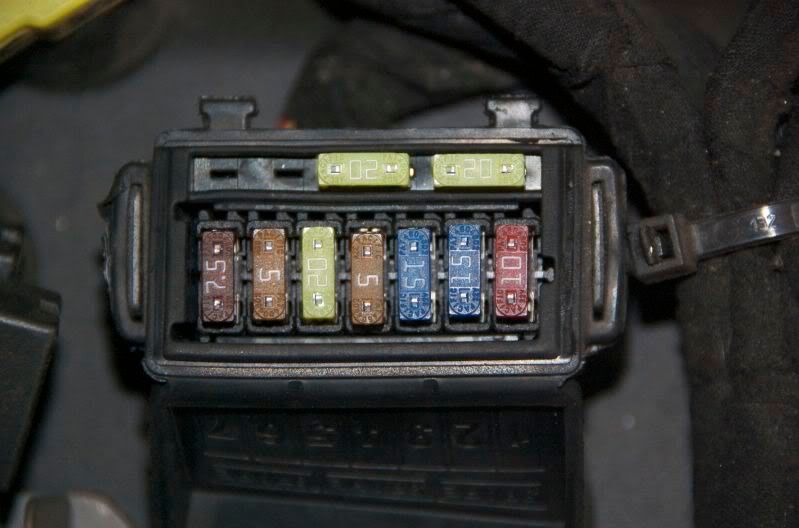 Some issues I have had in the past that also could have caused a short...maybe...I dunno? My FLEDA license plate holder got ripped off hauling a$$ through Arizona twisties. The rear shock bottomed out at about 105 and forced the tire into some victorious contact with my plate. Left me with this...(note exposed license wire which I was going to reconnect when I had time...)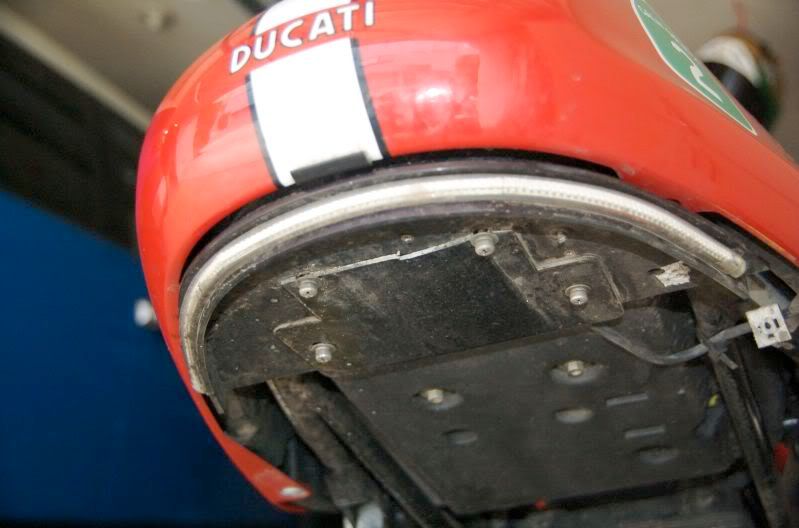 Thought a zip tie fixed everything till I could get around to it. Could wet weather and exposed wire really cause all of the above? Also...I had this same issue before. Would you agree that there is something wrong with the design to go through two major breakdowns as a result of my electrical system? Worst part, bike is no longer under warranty. So my guess, this will be time consuming to fix. I don't know sh!t or have the tools to fix this myself, so my guess is it will also be pricey. Great
! Even worse - in my experience with electrical issues (which thankfully has been related to only friends bikes) these things are never fully resolved. Ughhh.
Last shot...my three girls. I think they knew I was a bit bummed so they came out to lend some moral support. Trying to get my dog to sit is damn near impossible
. Rant done, time for dinner...