Discussion Starter
•
#1
•
I was at my first trackday with the SF about 3 weeks ago at
Gelleråsen Raceway
and had a blast! Unfortunally the day did not end as planned, in the last session of the day I locked up the front braking from T1 and went down.
Before I had even stopped rolling the thoughts "oh no, I have wrecked the bike" was in my mind. I was lucky to get away unhurt and just a bit sore but the bike went of the track, caught the grass and rolled a couple of times.
The end result was not pretty and the repair bill ended up at 155.000sek (~21.200usd) so the insurance company wrote it of (the price brand new was 150.000sek). I sure will miss that bike!
Not sure if I will get another SF or something else now. Thoughts of an BMW K1300R has crossed my mind (abs and stuff are not bad... but it does not have the looks of an SF). The SF still hold a special place in my heart. I might get a new one in the end.
Here are a few photos of the aftermath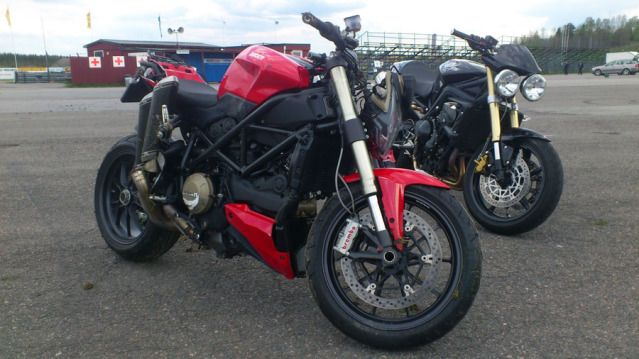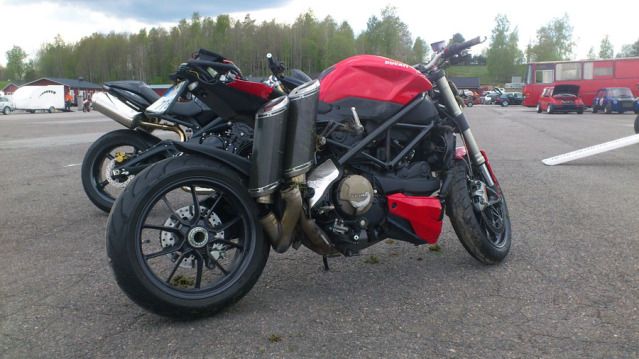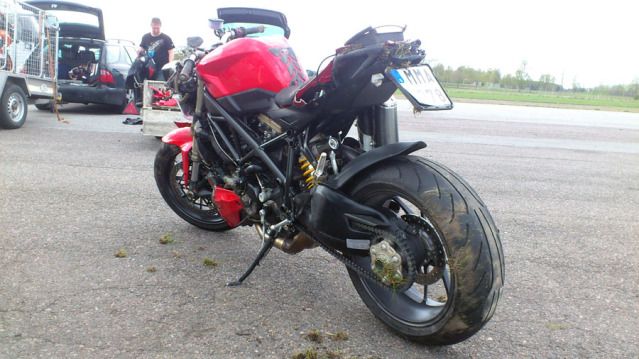 The inspection sticker for the trackday, KTM was there and the responsible did not have any stickers so all bikes had KTM stickers on the. The one I got was rather suiting after the crash - "KTM burnout syndrome"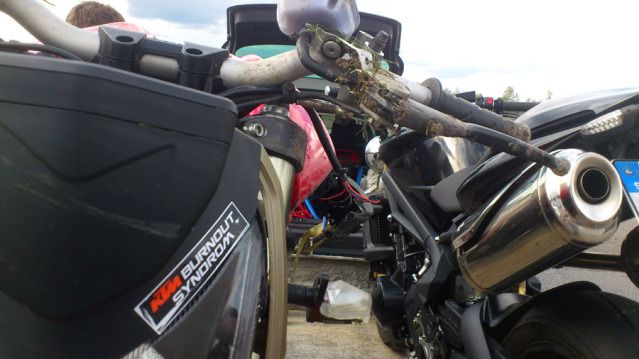 This is how I will remember the bike though, so much fun!!