Discussion Starter
•
#1
•
So I bought a used gauge on ebay for an 1100 evo that only had 400 miles on it, but was informed it would not be plug and play.
Turned out it would be quite expensive to get it to work, the only option was to reprogram the new one to match my keys; $250. Well being tight on money right now, i decided to try a different approach to repairing it. I have replaced many iphone LCD panels and digitizers, so how hard could it be?
This process even though performed on a monster gauge, should work on all late model Ducati's using a digitek built gauge. Basically all youre going to do is buy one working gauge with no damage, and swap out LCD panel into your broken gauge. Same principal applies for if the backlight panel goes bad, etc. It is much cheaper and easier than ducati's $3,000 option where you replace EVERYTHING. $250 for reprogramming the new gauge to match your existing igntion key code, or supposedly $250-400 reflashing ecu to disable immobilizer.
for this you will need a t-6 precision torx bit screwdriver and a small (tiny) flat head precision bit. I already had a set of these I bought from home depot for less than $10.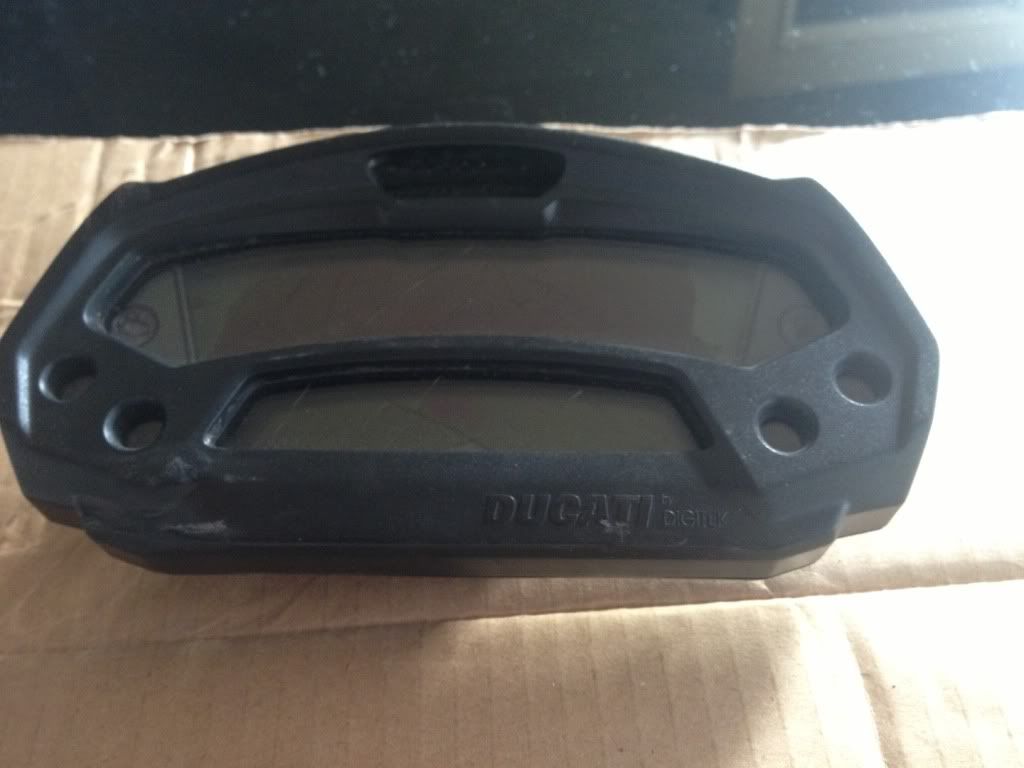 As you can see it royally effed the gauge. Cracked the lcd glass, liquid bleeding in it, and broke the posts where it mounts to the headlight.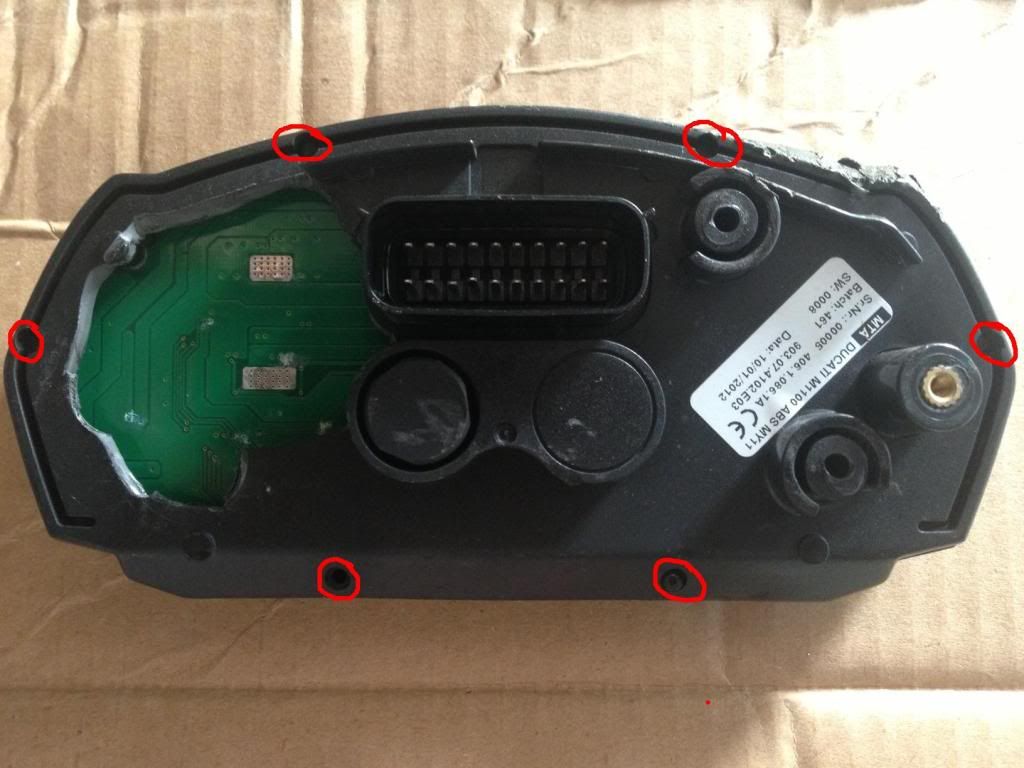 remove the 6 black torx screws and the case will come right apart.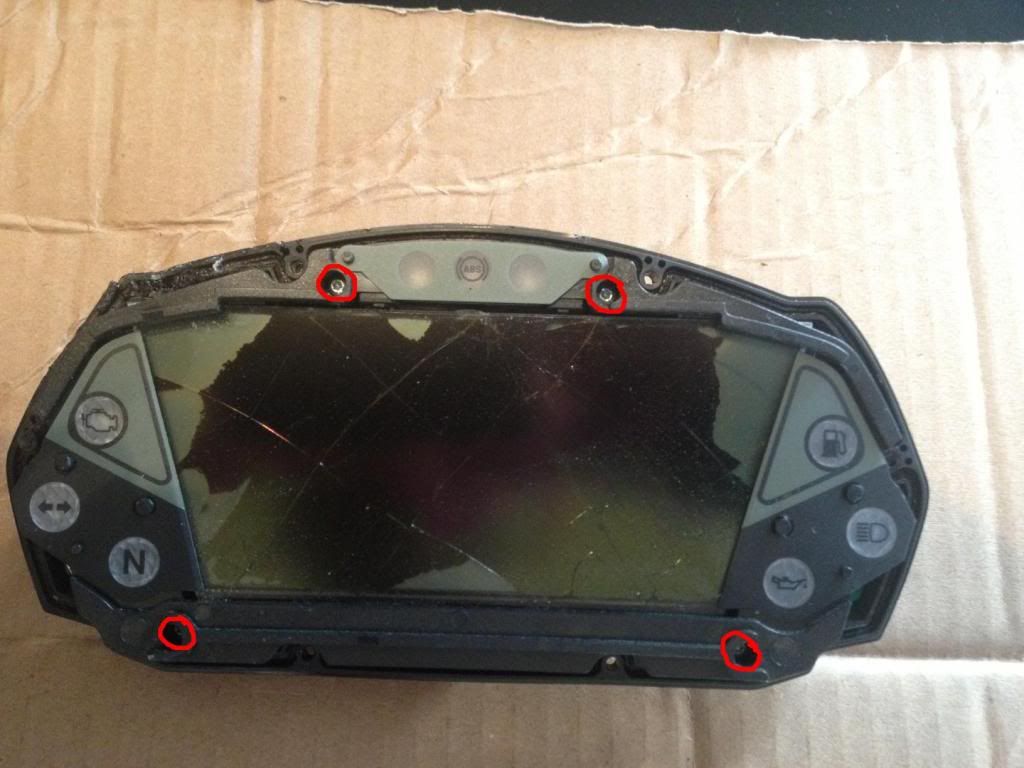 now remove the 4 silver torx screws inside.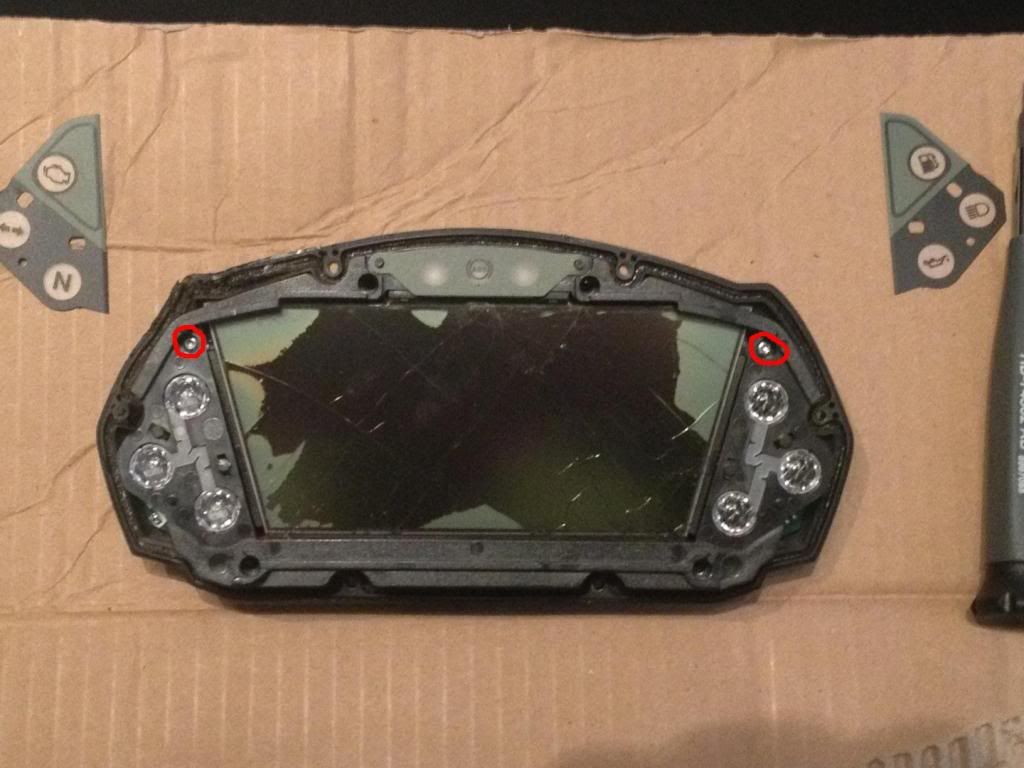 carefully pry the plastic indicator sheets off to reveal 2 more silver screws. remove them.
the plastic bezel pops right off. and disconnect the black connector that goes into the white plug to the left.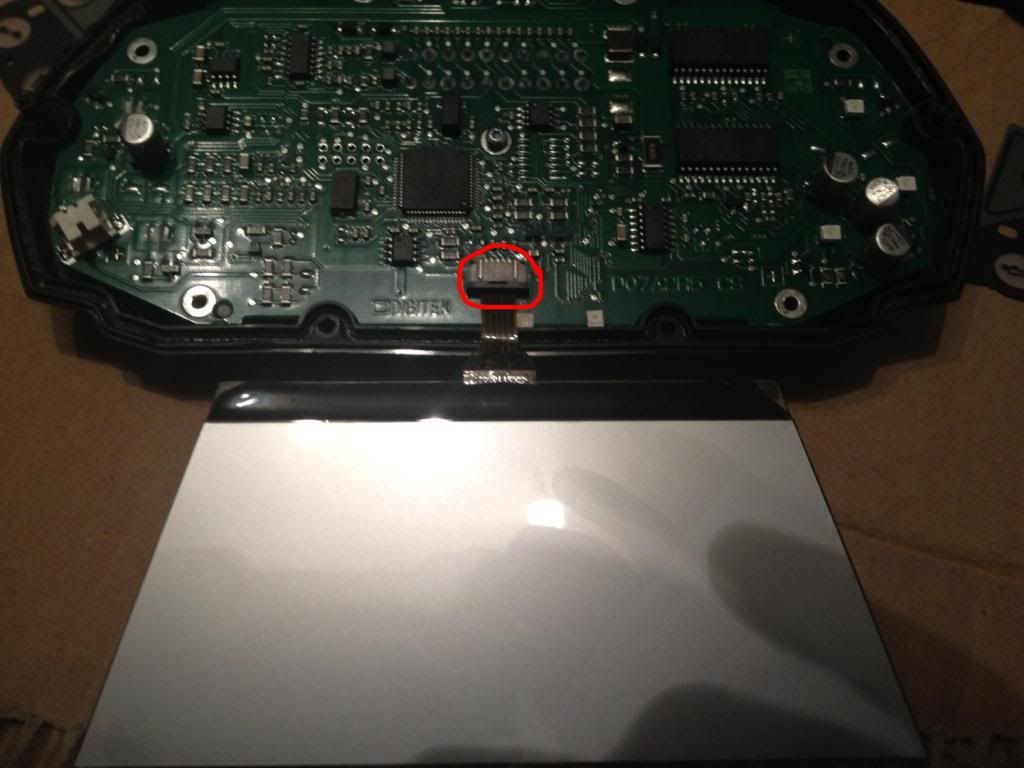 use a small flat head to open that clip, it doesnt come all the way out only about 1-2mm.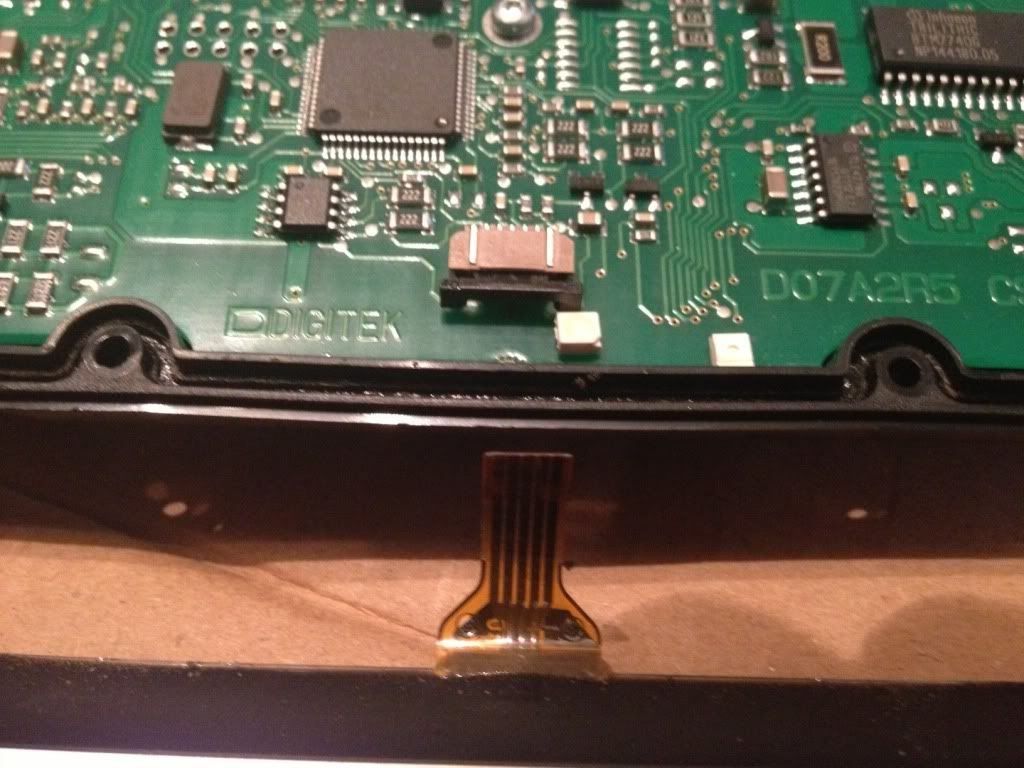 slide the ribbon cable out of the slot.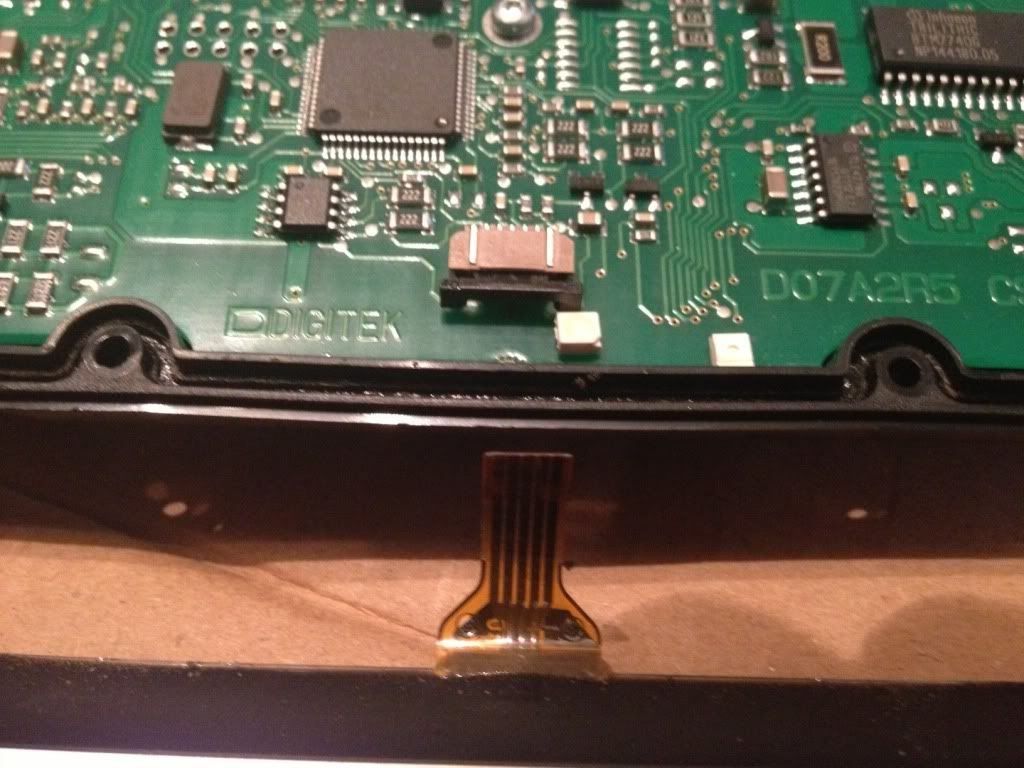 remove last silver screw in middle.
Then proceed to reassemble all the guts with new LCD into the good case from whatever gauge you purchased.