Discussion Starter
•
#1
•
Let me begin by saying that this project has been years in the making and it has only come together by true chance and luck.
My father purchased this motorcycle at a farm auction in lexington nebraska for 250 dollars about thirty years ago,brought it home, and he could just never get the thing to run quite right. So there it sat in the garage where the family dog chewed the footpegs off and that was the end of the story until I came along some years later. I needed a new bed, so my dad traded his cousin in denver the motorcycle for the most horrendous waterbed ever created. My fathers cousin took the bike to the ducati shop there and the mechanics there couldnt get the damn thing to run which really irritated my dads cousin. He was sick of looking at the bike and so he bought it back to me in nebraska when i was about 16 (i had since rid myself of the waterbed). being 16 and really interested in mechanics and motorcycles, i took a great interest in the bike and decided that i was just going to ride the thing regardless of how it ran, and let me say it was a bad idea. The bike would bog waaaay down until it almost died and then suddenly spring to life and set off with a bang and really run pretty well. I then took a serious interest in vintage ducati bikes and established a wealth of knowledge via hours of searching the internet. I had the worst time trying to figure out just what kind of ducati it actually was until one day, by chance, i heard of a local(40 miles away) mechanic that claimed to specialize in old euro bikes. I drove to the small nebraska town of huntley where I found a man named Sam Richman. Sam looked at the bike for about five minutes and he knew pretty much exactly what i had on my hands. The bike was a 350 w/c, with betor forks, a honda rim and drum up front, stock duc break out back and a myriad of other pieced together parts. I asked him to take a look at why it wasnt running correctly and then a few days later, called me and said that the bike was initially set up to run with a battery but a previous owner had set it up, rather unsuccessfully, to run without it. Sam corrected the issues and it was running like a top.
Thats when I became really excited. I used all of my high school graduation money to pile up parts that I would need to turn it into the vintage ducati bike i had always wanted. I found a tank, seat, clip-ons, ect. but then i ran out of money and the bike sat at Sam's shop for about a year.
I really needed a front end for the motorcycle, as i wanted to set it up as a vintage race bike, and i knew where just where i could find one at a very reasonable price. There was a terribly run down moto guzzi t3 at a local bike shop, and my father worked out a deal with the owner and i knew i had a perfect front for the bike.
a few years later and i finally have progress to report!
what i began with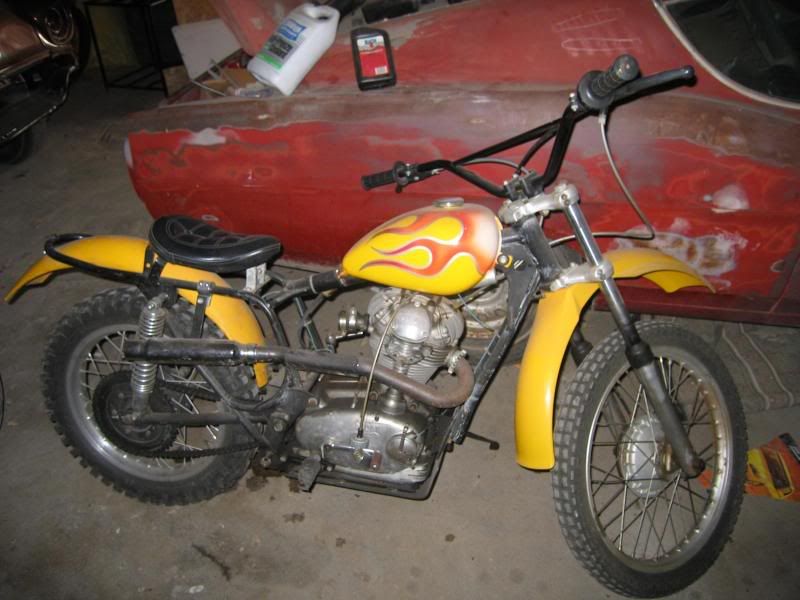 the guzzi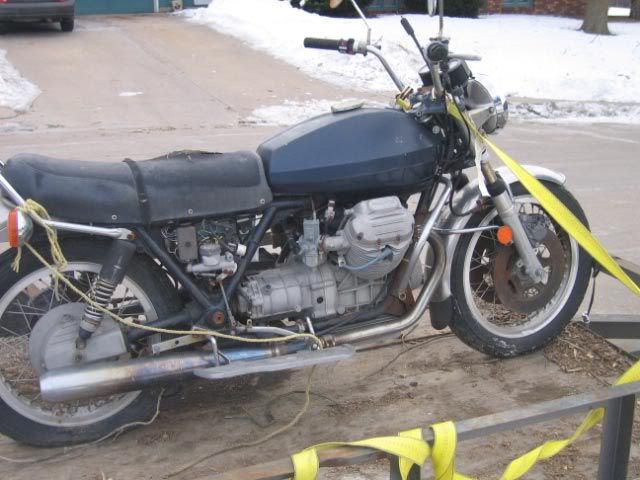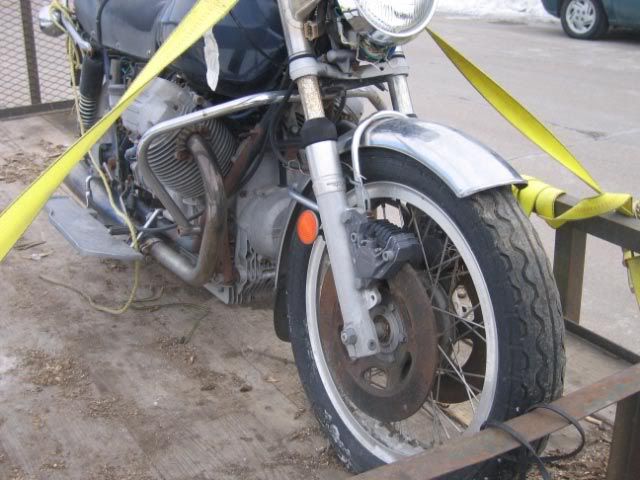 the bike as it looks today being mocked up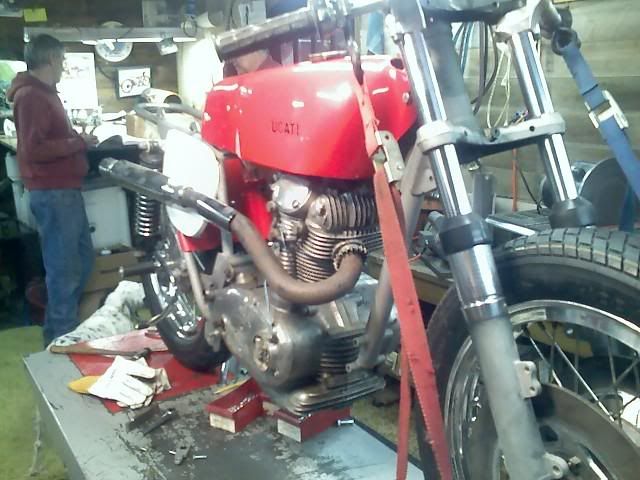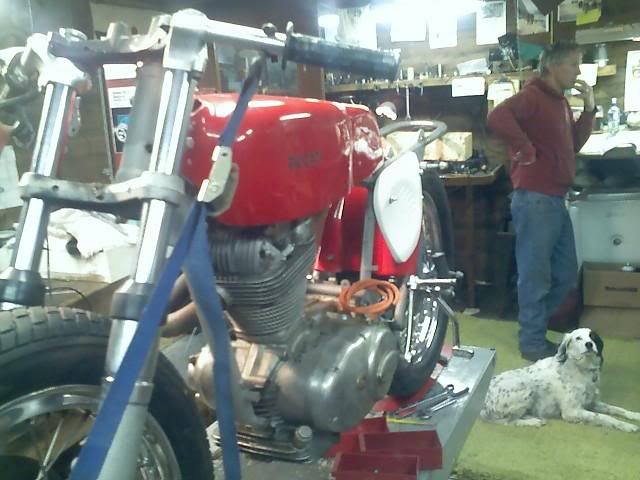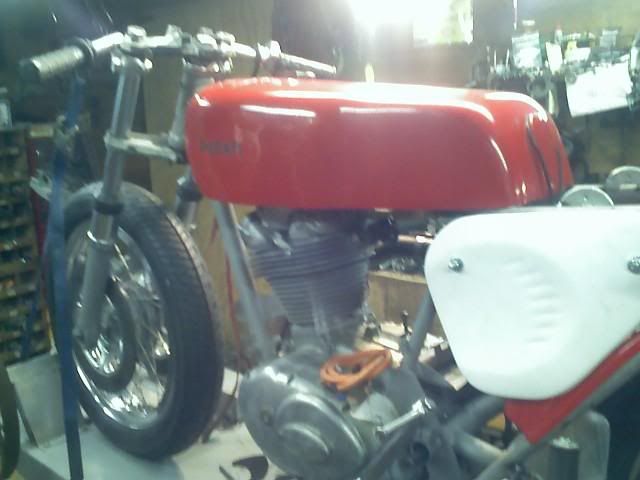 there are many many things im forgetting right now but i wanted to post the pics up. feel free to ask any questions