Discussion Starter
•
#1
•
I know this has probably been done before, but the subject pops up reasonably regularly, so heres how I did it:
Before: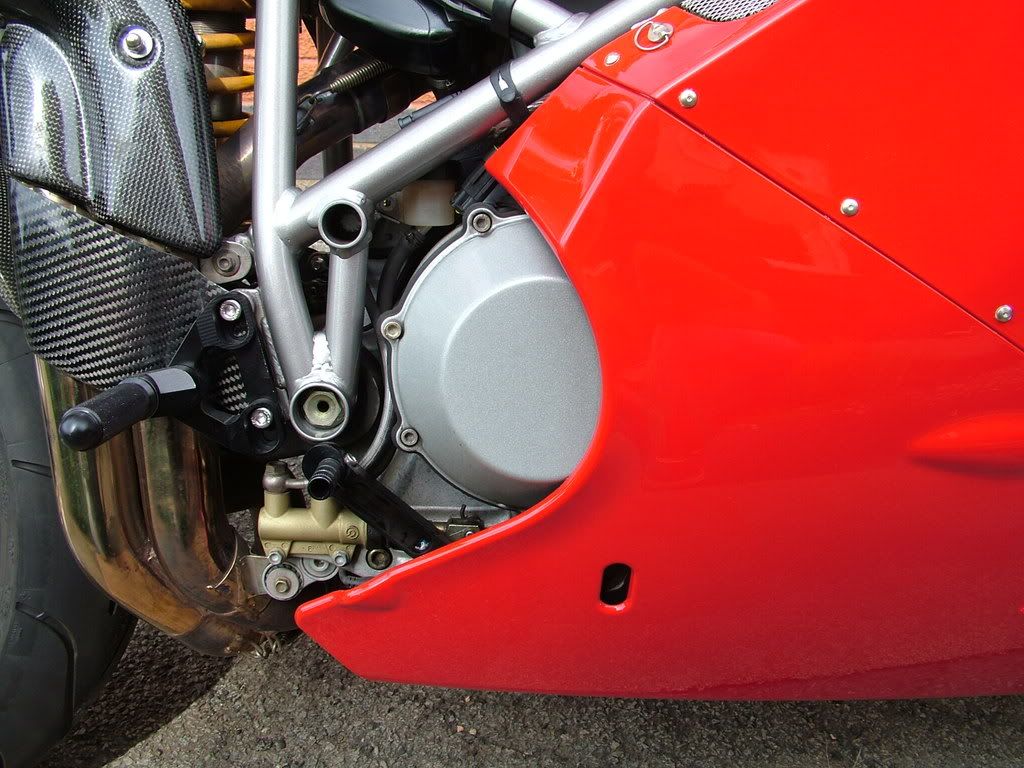 Remove RHS Fairing panel. Owners of unfaired bikes can obviously skip this step!
Remove O/E clutch cover using a 5mm Allen key. Take the rubber gasket off too. The gasket has some little collets in 4 of the holes, one or more may be stuck to the inner mating face of the O/E cover. Replace them into the gasket.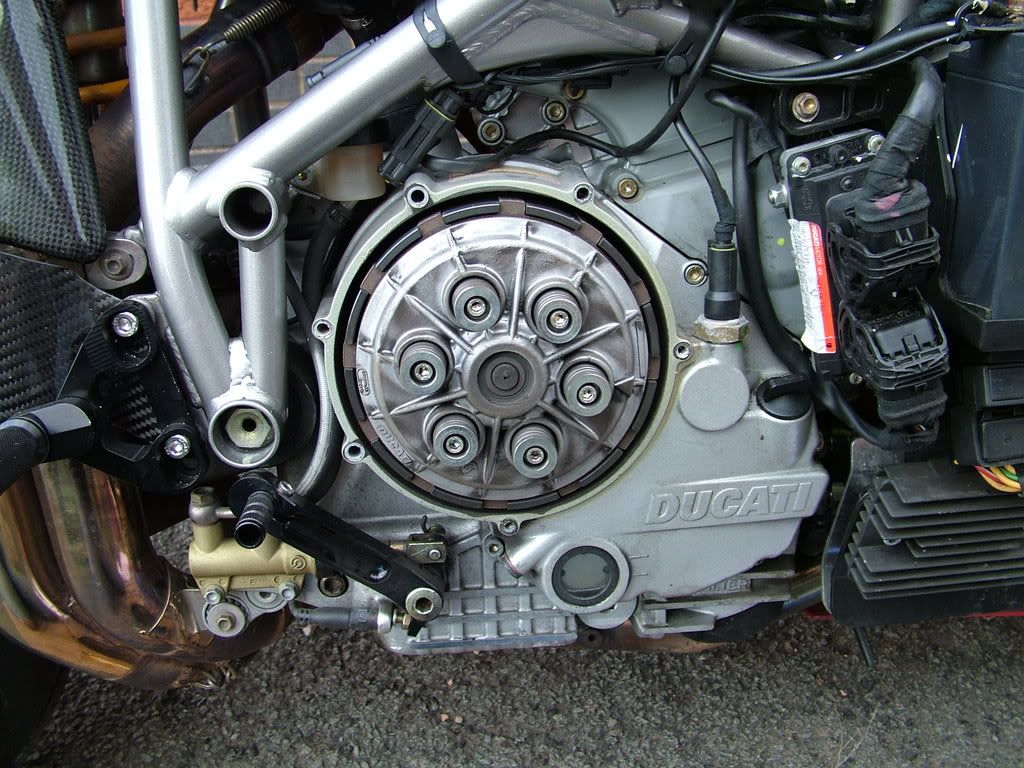 Inside of the O/E cover will be coated in clutch dust. This is normal.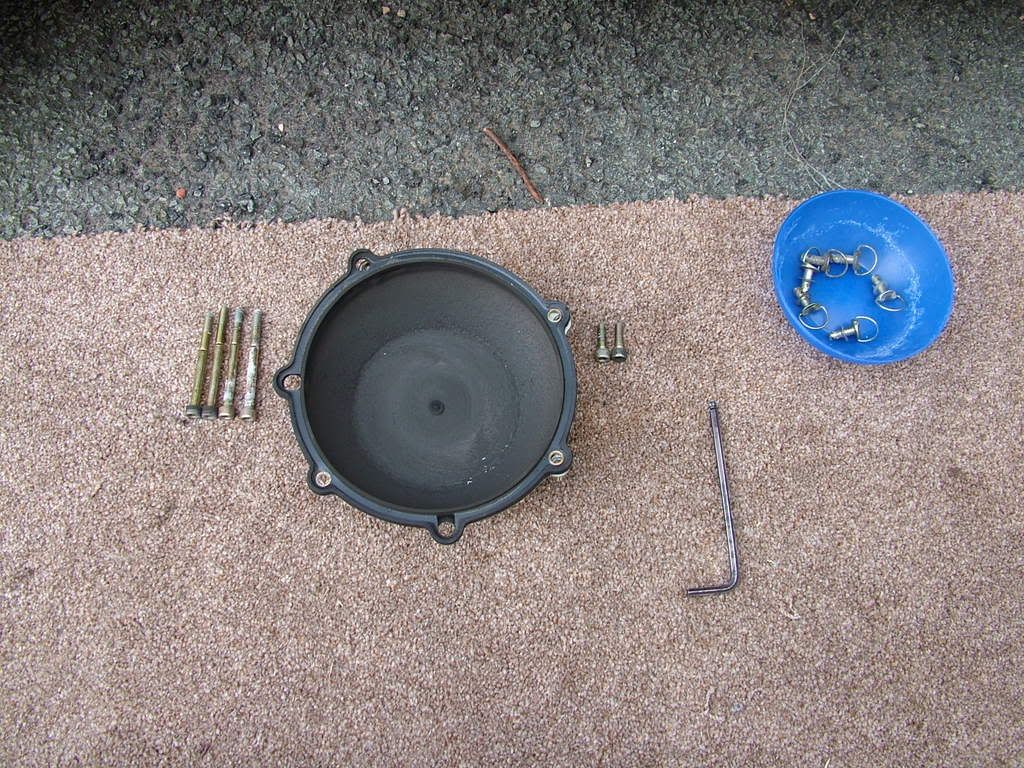 Remove spring retaining bolts with a 4mm Allen key. These bolts are often quite hard to shift and they are made of stale cheddar, so don't go at it too hard. A bit of gentle, sustained pressure on the key will probably suffice. If you try to whack them off, you will probably round the head, which is bad. If you really cant shift a bolt, use some WD40 or similar & let it soak in. Don't get it on the clutch plates!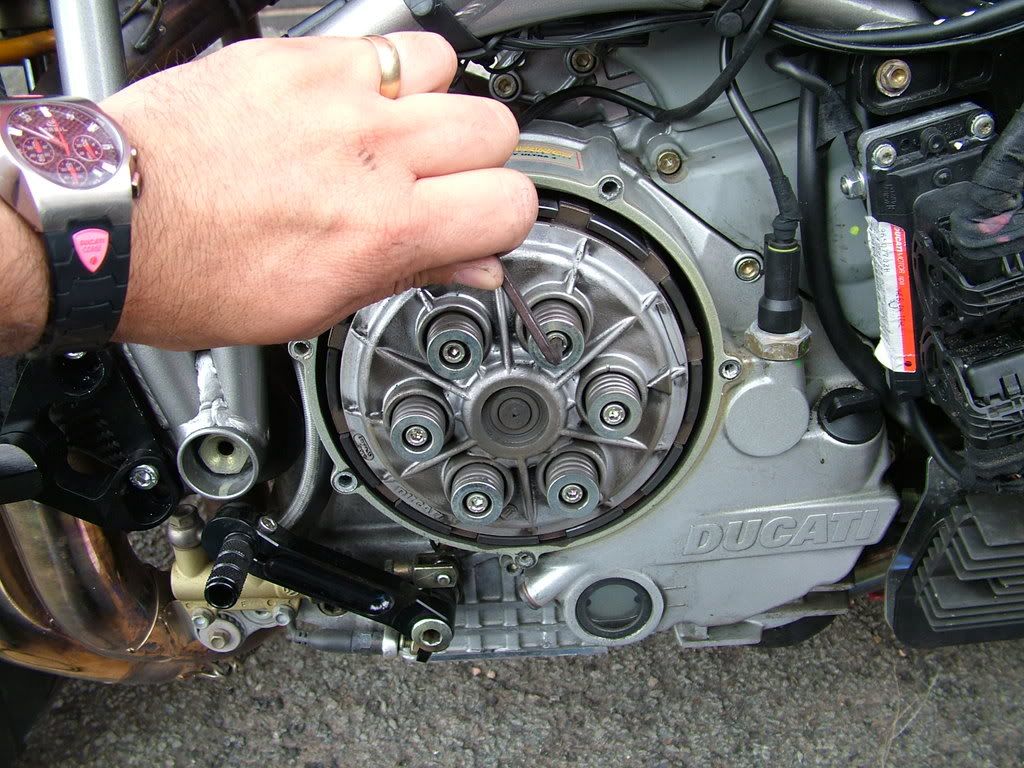 Note the slotted post and the triangle mark on the pressure plate. This will come in useful later.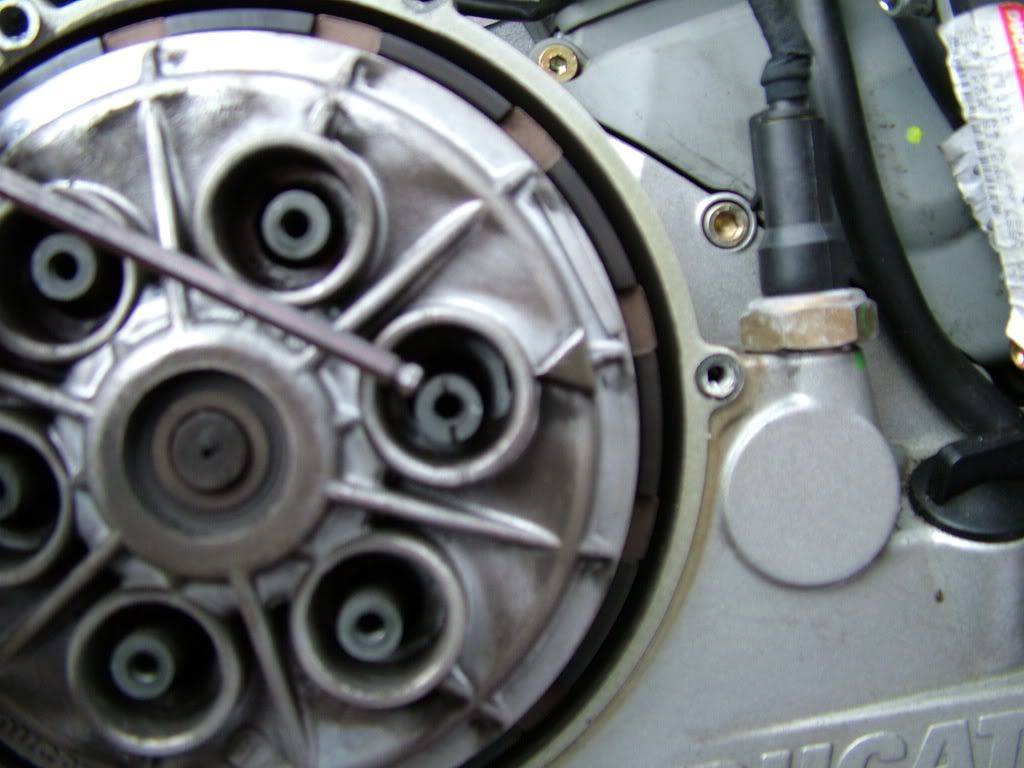 The push rod may well be stuck in the clutch control pin, which in turn will be stuck in the old pressure plate. DON'T PANIC! It's OK! Honest!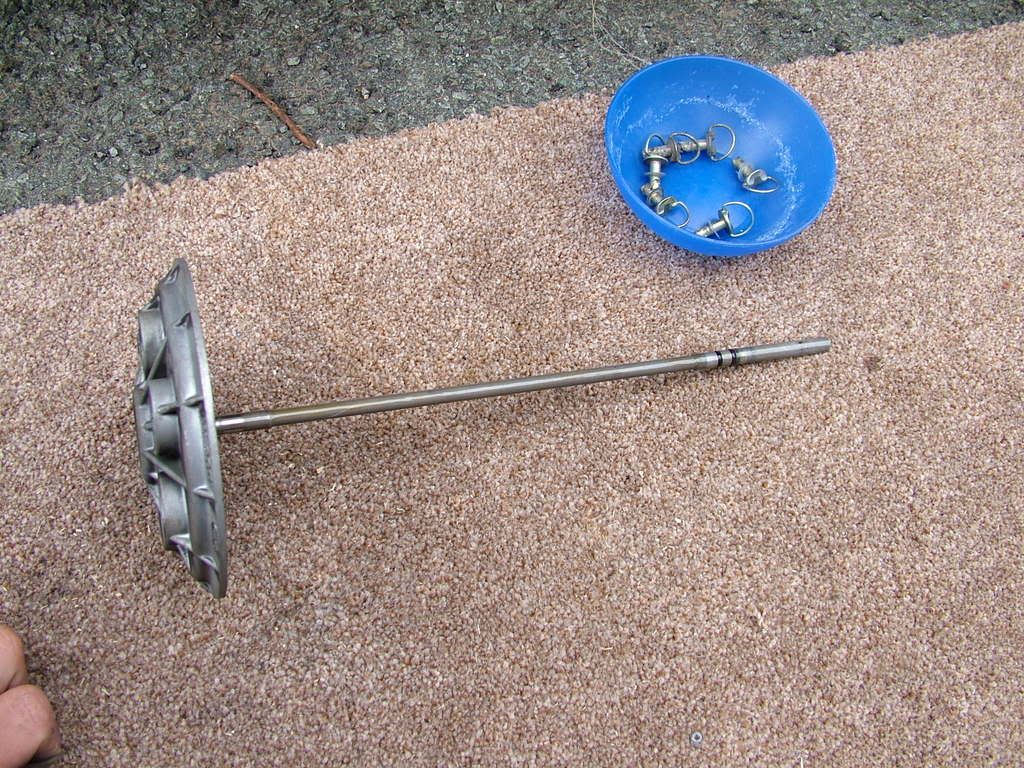 Drift the control pin & push rod out of the old pressure plate. Put something soft under the workmate (or whatever) so that the rod doesn't get damaged when it drops out. You don't need to whack it. A few firm taps will do the job.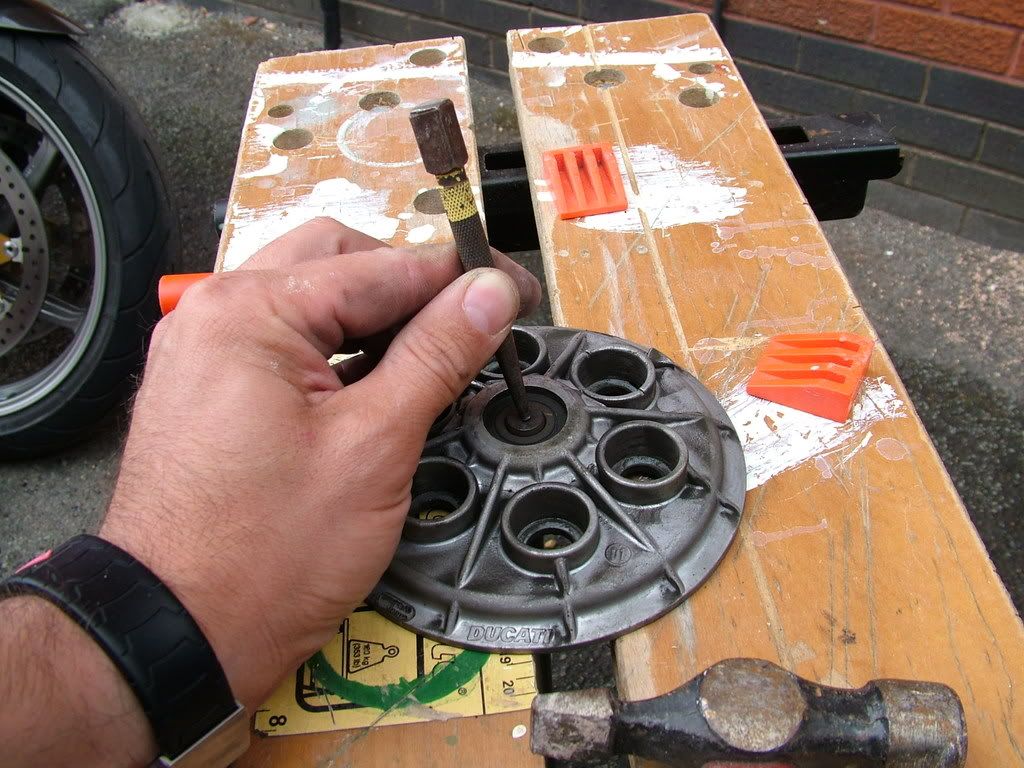 Insert the control pin/push rod into the back of the new pressure plate.
Put new pressure plate into place. The rod just slides right back where it came from. Note the marking on the new plate (a dot in this case). Align this mark with the slotted post.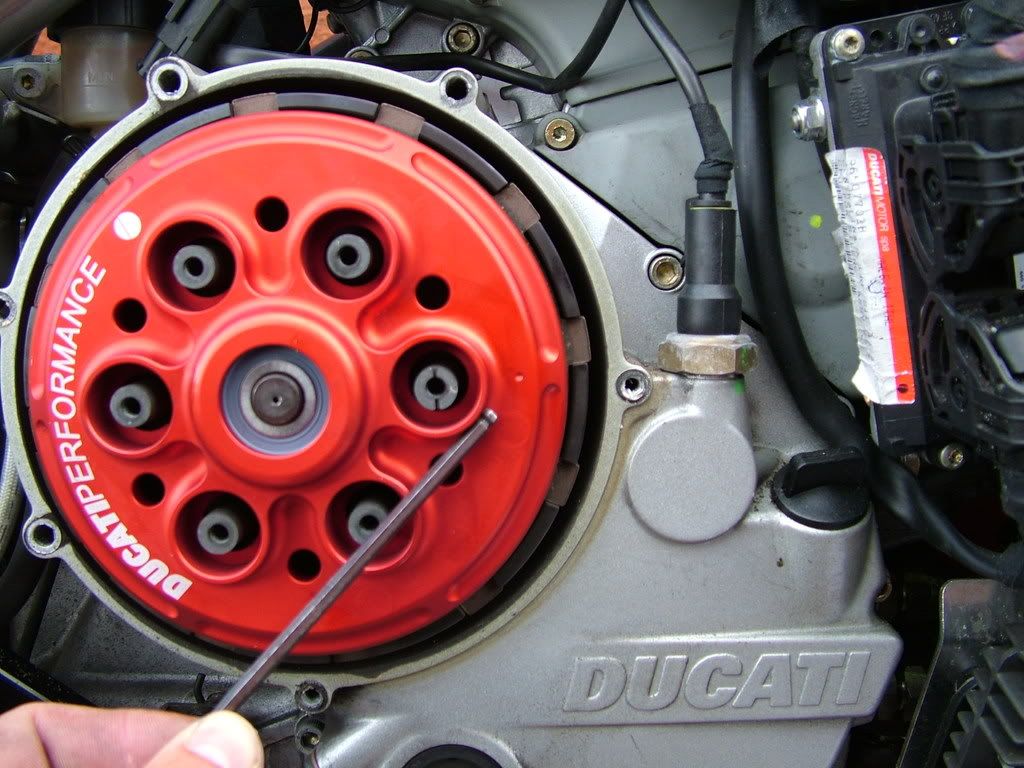 Put some oil on the threads of your new stainless spring retaining bolts. DO NOT LOCTITE THEM! The installation guide with the plate said to use Shell Advance Ultra engine oil. Yeah right. If you have some, then use it if you want to, as you can see I used 3 in 1. This will be fine.
Put the 1st spring/bobbin/bolt assembly into place, just tighten it enough to locate it at this stage.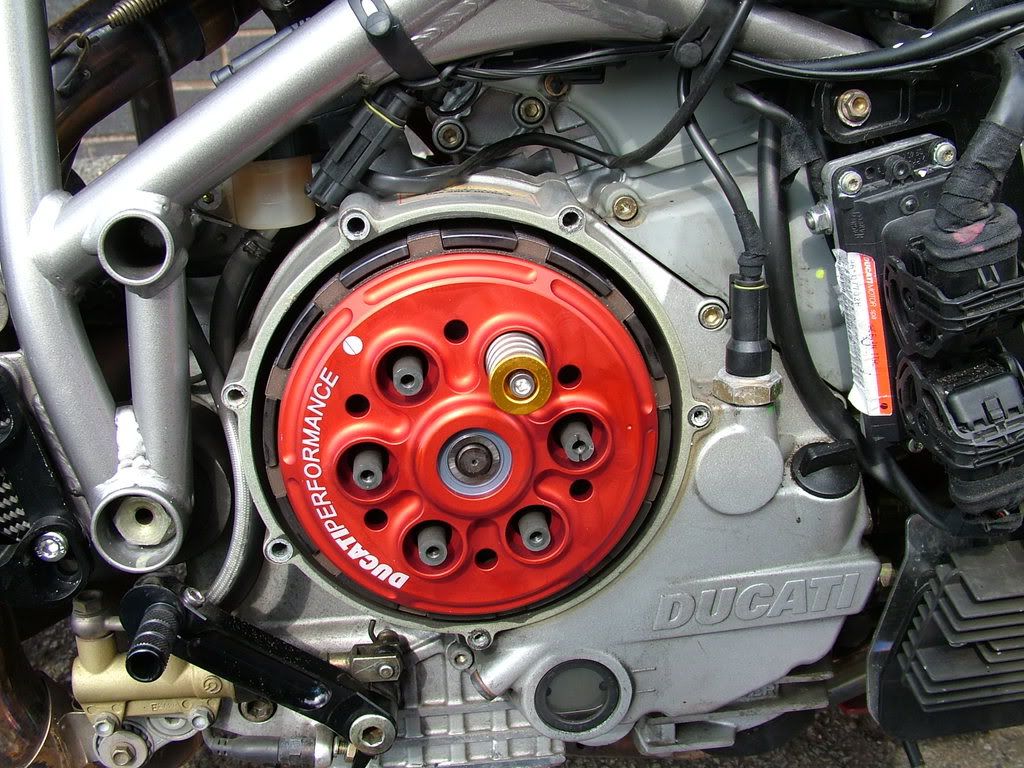 Put the 2nd assembly in opposite the 1st. Continue in this fashion till all 6 are loosely in place.
Tighten the bolts up, do it in a similar order to how you inserted them, ie tighten opposite pairs. If you have a small enough torque wrench, then the setting is 5nm. If you dont, just nip them up a touch when the bolt is fully inserted, about an 8th of a turn.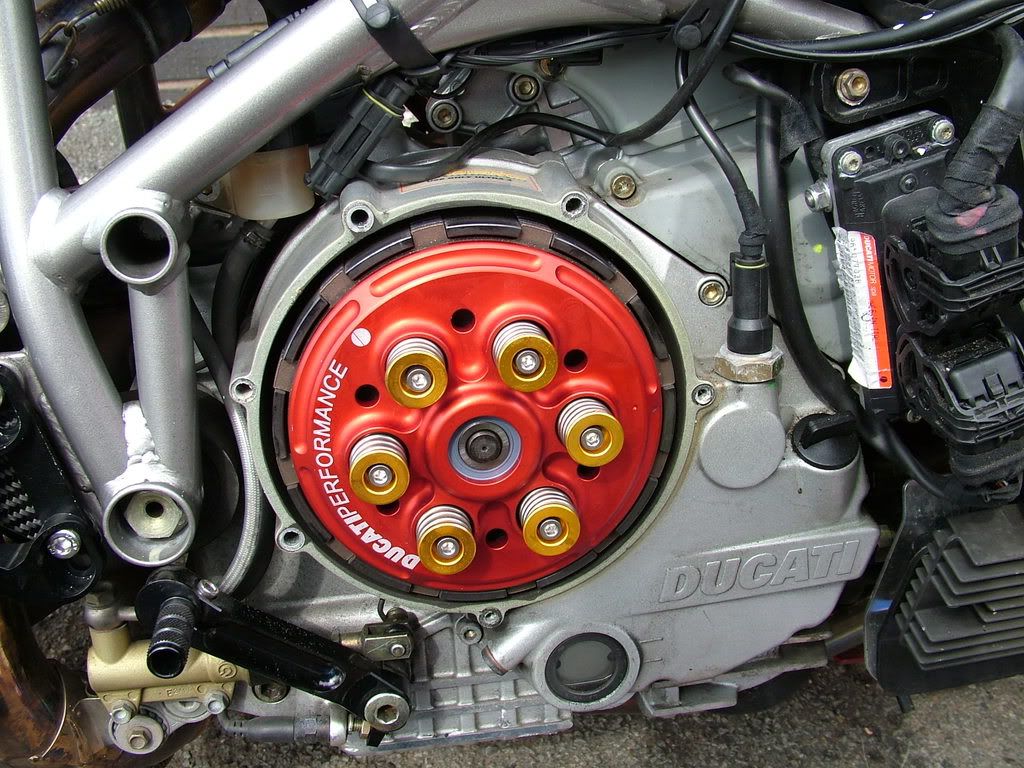 Put some Loctite on the cover retaining bolts as you use them.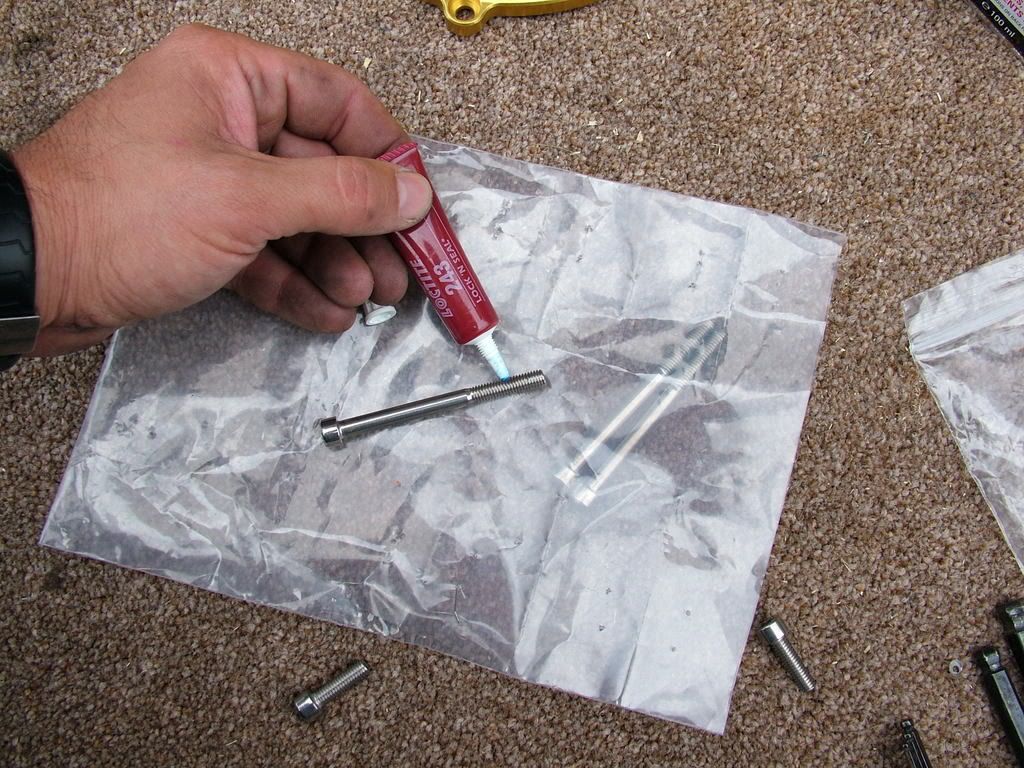 Replace the gasket. Some people don't, it's upto you I guess. Insert these 2 bolts first. They are long ones. Your cover should have larger diameter holes for these, they don't actually hold the cover on. Again if you have a small enough torque wrench, tighten to 10nm. If not, just nip them up nice & tight.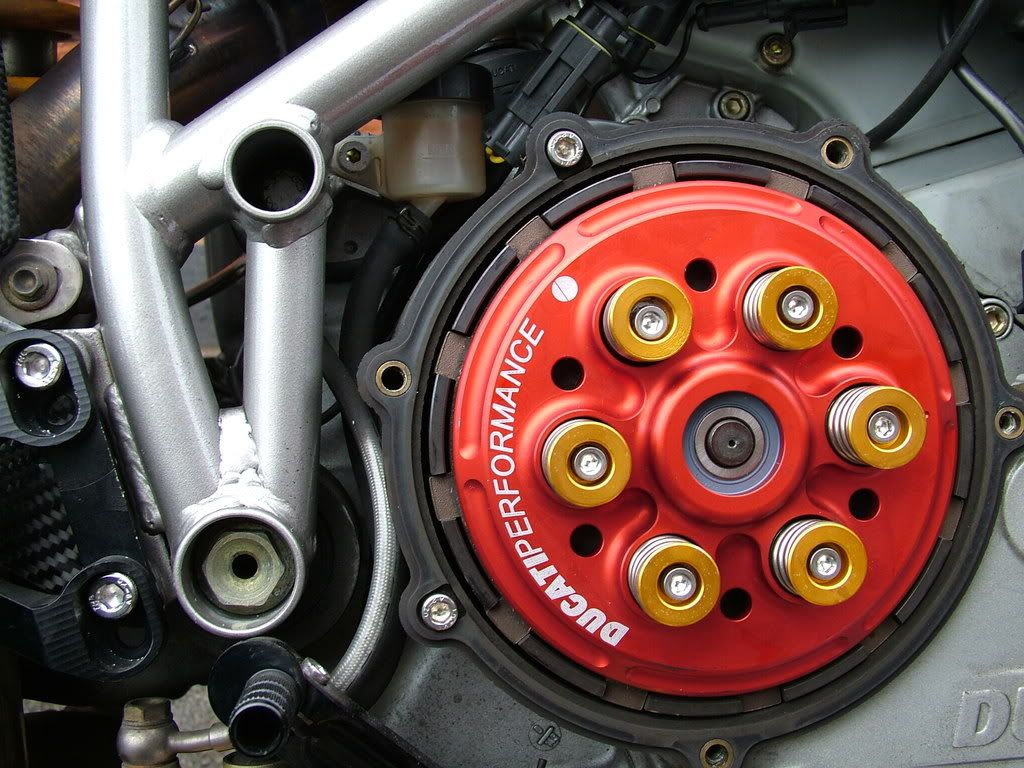 Put cover into place & insert remaining bolts. The short ones go in at 3 o'clock & 6 o'clock. Tighten to 10nm or just a good nip up.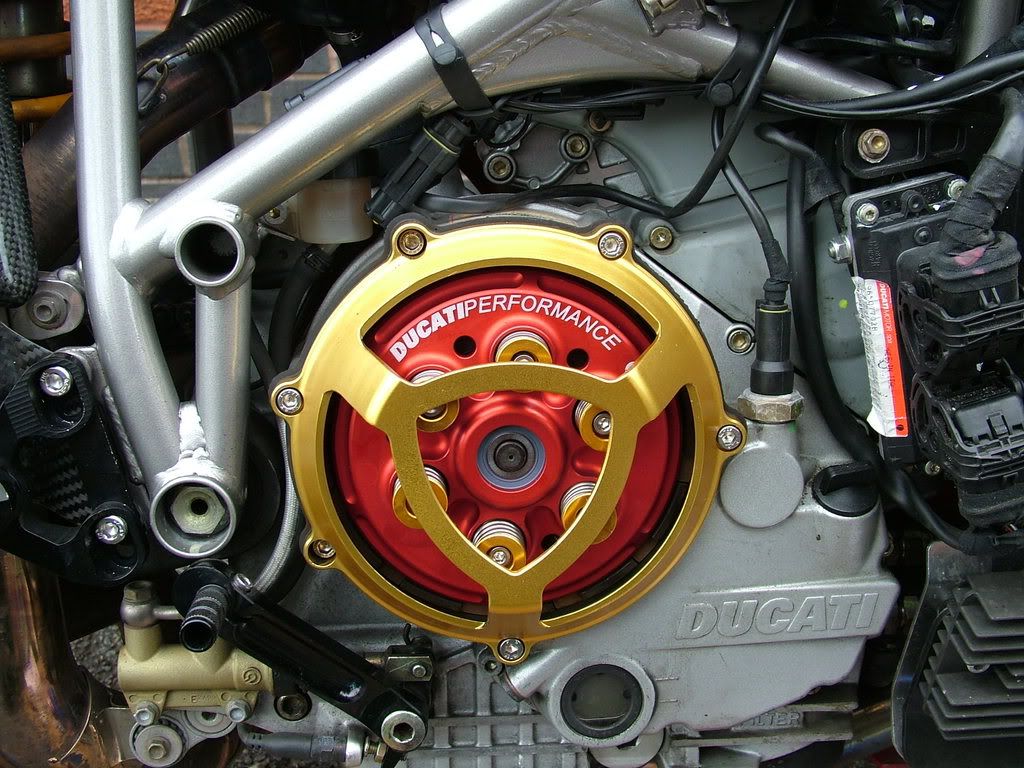 Finished! Thanks to David at
www.solocorse.co.uk
for sourcing the RCM clutch cover, stainless springs/bolts & bobbins for me. Top service from him as you would expect.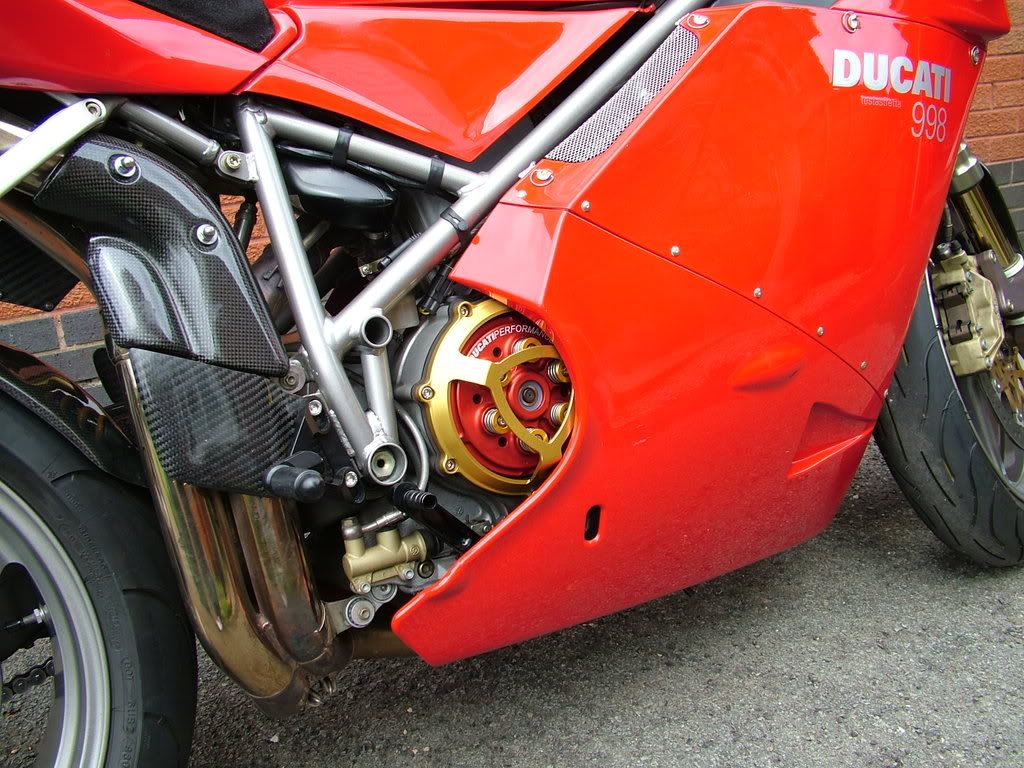 Hope you guys find this helpful.