Hello all!
Rob Guenther here, and I am new to the Ducati.ms forums, but I am a long time Ducati owner. I got my 2010 Streetfighter S back in June, and I have been slowly doing some minor upgrades.
I just finished the clutch and reservoir work, so I thought I would post and get some ooohhs and aaahhhs!
Rizoma small reservoir for the rear brake, Rizoma star pressure plate, and Oberon Clutch Cover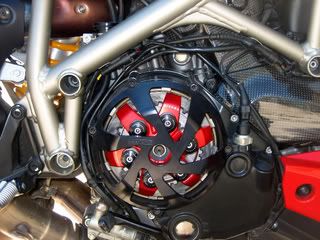 Rizoma Tall and Wide Reservoirs, Rizoma Lux Billet Grips, Rizoma clutch and brake levers, and Rizoma bar ends (cant see).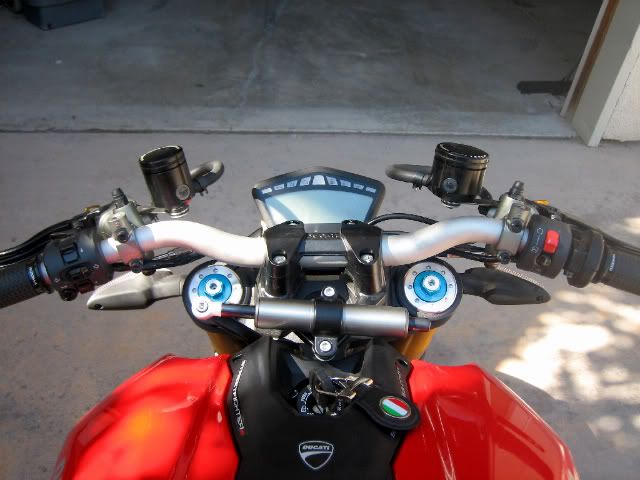 The side view!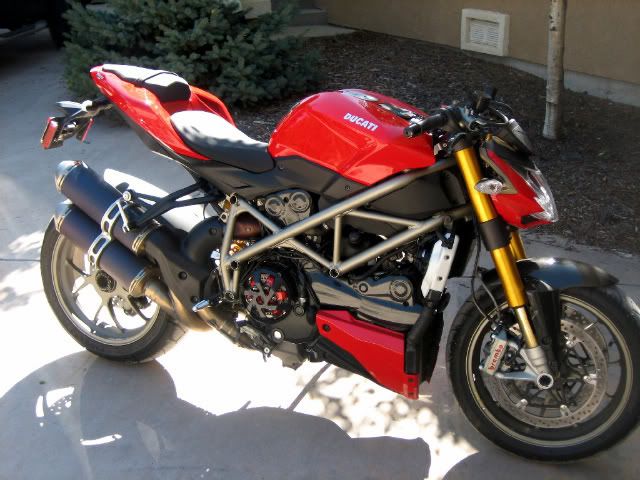 The sorely missed S2R1000
You may ask me, "Rob, where the F are the Termis?" The answer is...only guido knows! I ordered several carbon fiber parts and the Full Termi system back when I bought the bike, and apparently I am on backorder until sometime in September! DAMN YOU AUGUST!
Some future mods include MotoWheels rear license plate bracket, more carbon fiber, and hopefully my Fing Full Termis.
I will post some before and after Dyno sheets, but keep in mind I am at 6600ft, so obviously I will probably get more performance at sea level.
Cheers!
Rob