Discussion Starter
·
#1
·
This weekend I was at my shop and didnt feel like working on my 10 other projects so I pulled the stock muffler/cats off to see how they were assembled. I drilled out he rivets on the side coming into the muffler as that is directly where the cats are located. I then pulled out the insert which holds the cat. I didn't take any pix of the ceramic cat install, but here it is with it removed. I used my shop press and push the core out and used my air hammer to remove the rest.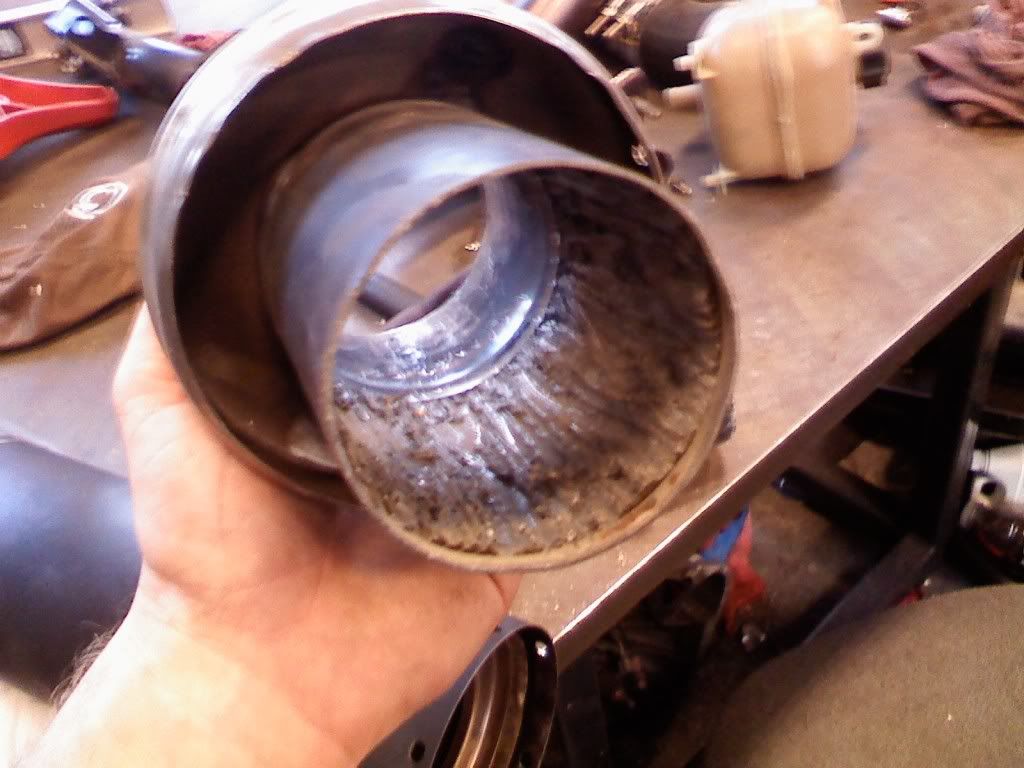 If you decide to do the same, make sure you have the right tools for the job as the material is very hard and you will not be able to just knock it out with a hammer. Once you start there is no going back. This is what the can looks like after you pull the insert out. You can see the actual muffler is only under half of the rear part of the can. It has one chamber that has two ports in and one out. There are very small.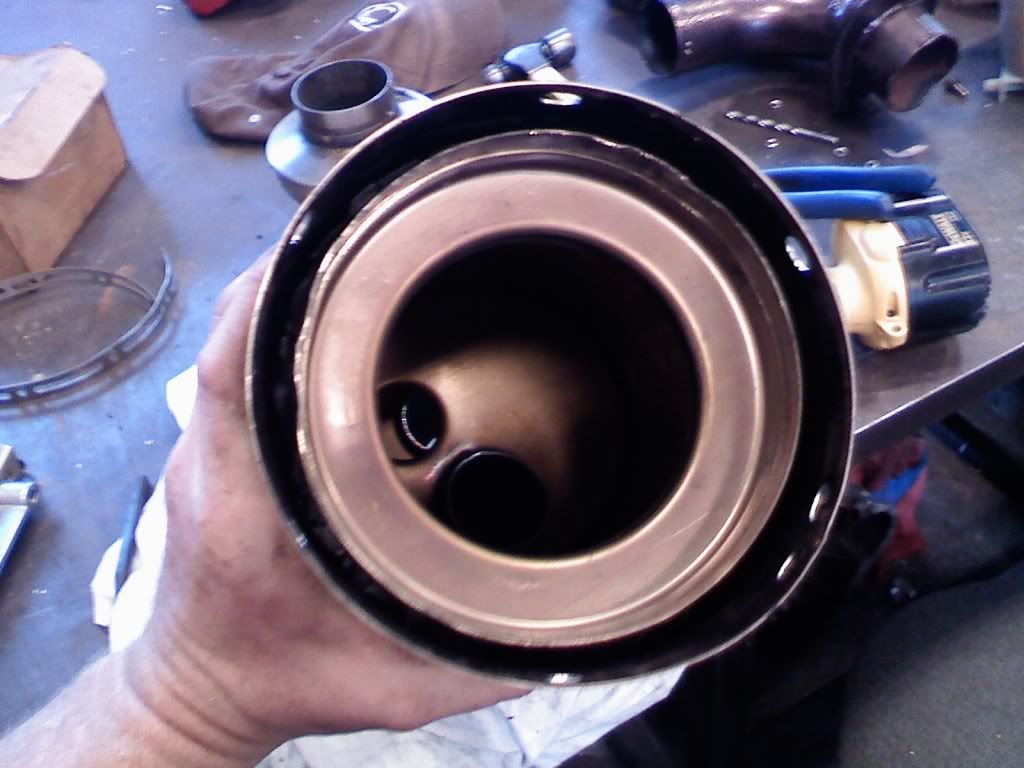 with the gutted cat back on.
My impressions of the sound are as follows. It is noticebly louder but not as loud as the term slip-ons. Its not as deep sounding and that is because of the muffler design and how it differs, but it is not raspy either. On the road it is slightly louder, but when in 6th gear wind noise is louder than the bike. This would be a good option for someone that would like a little more noise but not as loud as the terms.
As for the performance difference. It revs much quicker and now it officially power wheelies in 2nd under full hard throttle albeit only about 6 inches, before it would not wheelie under full power in 2nd gear on a flat road. So it definetly has picked up some torque from 6k and up. The only down side is the bike is a little more smelly at idle. My next step is to pull them back apart and weld a straight threw collet to the cat housing, drill it out and pack around it with fiberglass to duplicate a full straight through muffler. This will give it even less restriction and give it back the low thunder a twin emits. I should get it done this week depending how busy I am at the shop. Also here the bikes is without the mufflers. I ran it this way and let me tell you, the 20 seconds I had it running and reving, I aquired a headache and DO NOT recommend running it this way, it is as loud as any open header vehicle. It is very high pitched and ear splitting.