Discussion Starter
·
#1
·
I had wanted this tail section since I bought my bike back in 2010. I finally figured it was time to reward myself so I talked to Chris and he was extremely quick to respond and sent me numerous pictures to confirm paint color etc.
I hadn't seen too many detailed install pics so I wanted to post some of to show the process and to show off my new parts.
I had bought the termi 2 into 1 race kit quite some time ago so I didn't have completely stock rear. So I'll start with just a bare subframe and the install of the seat bracket.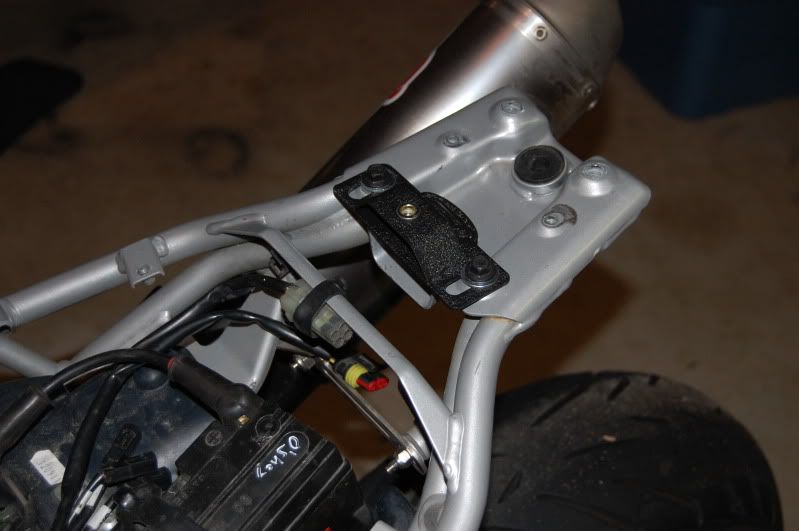 after I had this installed I lined up the tail section and marked my rear subframe so I would have a reference of where to drill
I did this with the seat on and then took that off and got to drilling.
one side drilled sigh of relief - really wasn't difficult
on to the next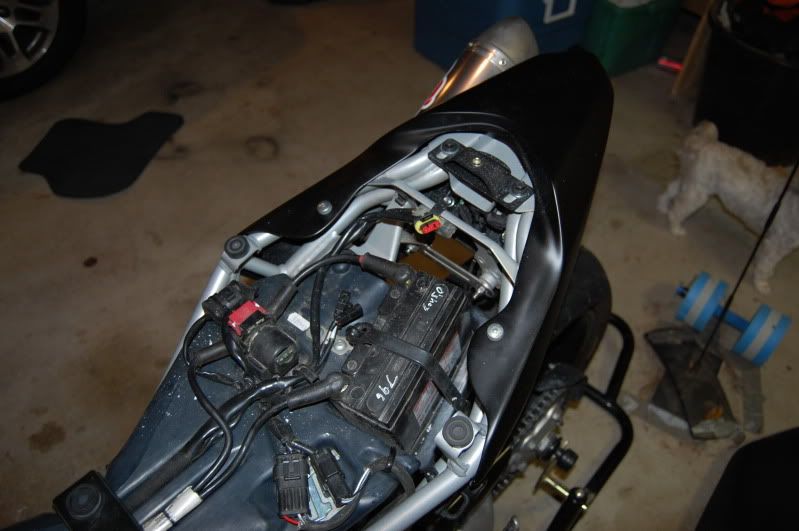 before I wired everything up I made sure I had a good fit and it was like a glove
then I got to the wiring which was pretty straight foward. I reused all of the stock connectors
I originally had a set of aftermarket blinkers up front so I installed the included resistors and I got my blink rate perfect
I ultimately decided to throw my factory rear blinkers up front as I wasn't all that thrilled with the aftermarket ones I was running. With this set up I no longer needed the resistors and have a perfect blink rate