Ok ...so I finally got round to installing the custom Alpina Carbon Matrix wheels which JC got me a great deal on during his winter special. They really catch a crowd wherever I park. Also they are so much lighter that I had to practically re-learn riding this bike. For the 1st half day I was over controlling as its waaayyy quicker to drop into and rise out of the corners ...as well had to turn up my damper a couple notches as its so light in the front end it tends to do a little wobble in the 3rd gear wheelies ( I know its me ) . All said and done they look a perform amazingly and were worth every dime I threw at them !

The Super Corsas are my hands-down favorite tire. I am bettin I dont get more then 3k miles out of them ...but who cares ? ! The stick like glue in corners and stops ......

Check out the video of the break in...sound is horrible as my 30,000 volt coils and next-to-zero resistance plug wires and boots set up a field that interferes with the go pro ...unreal ..the friggin thing is mounted on a stand 7 inches above the tank ! ......I am sure this is great therapy for one's innards
...will try the helmet mount next time ....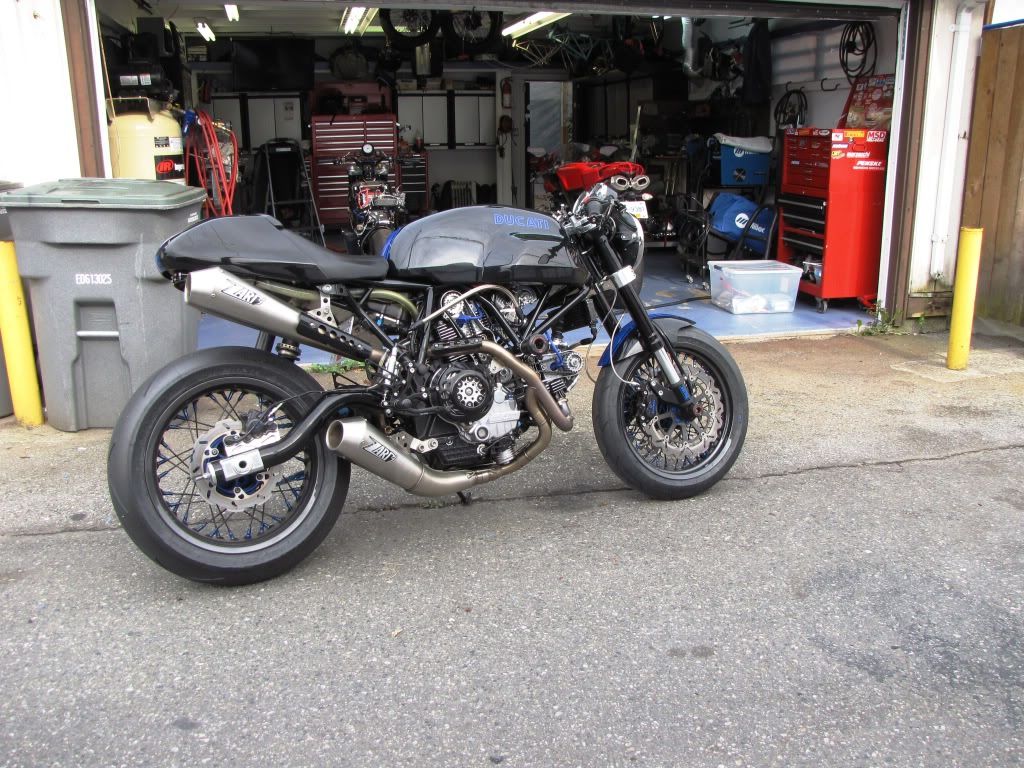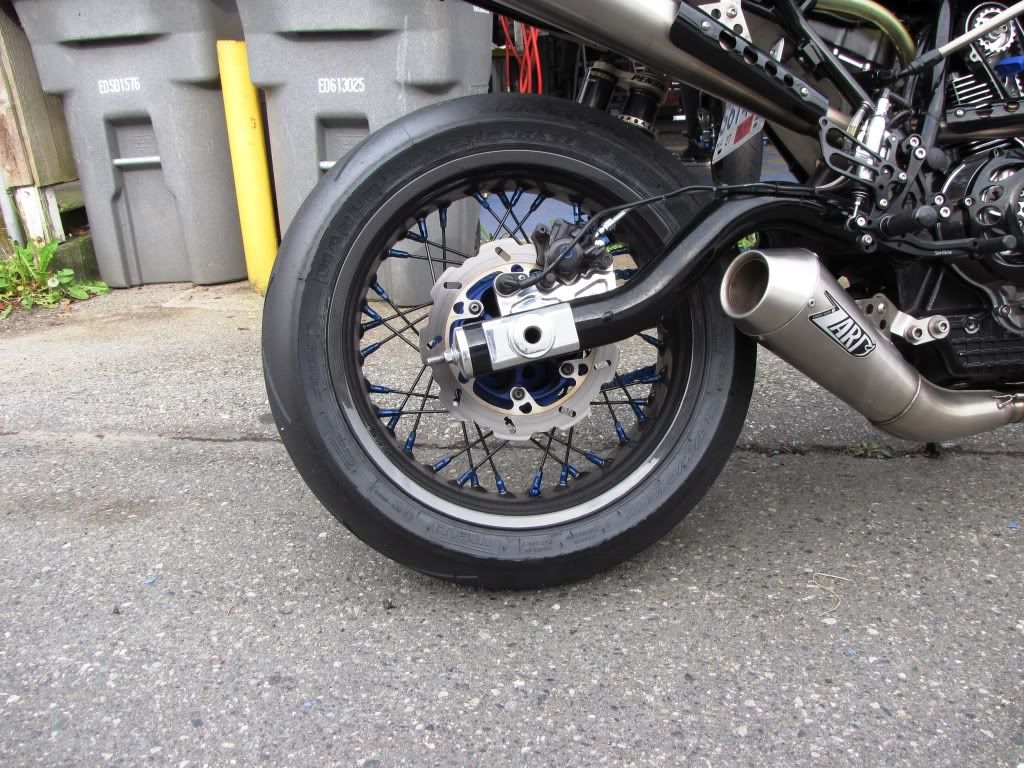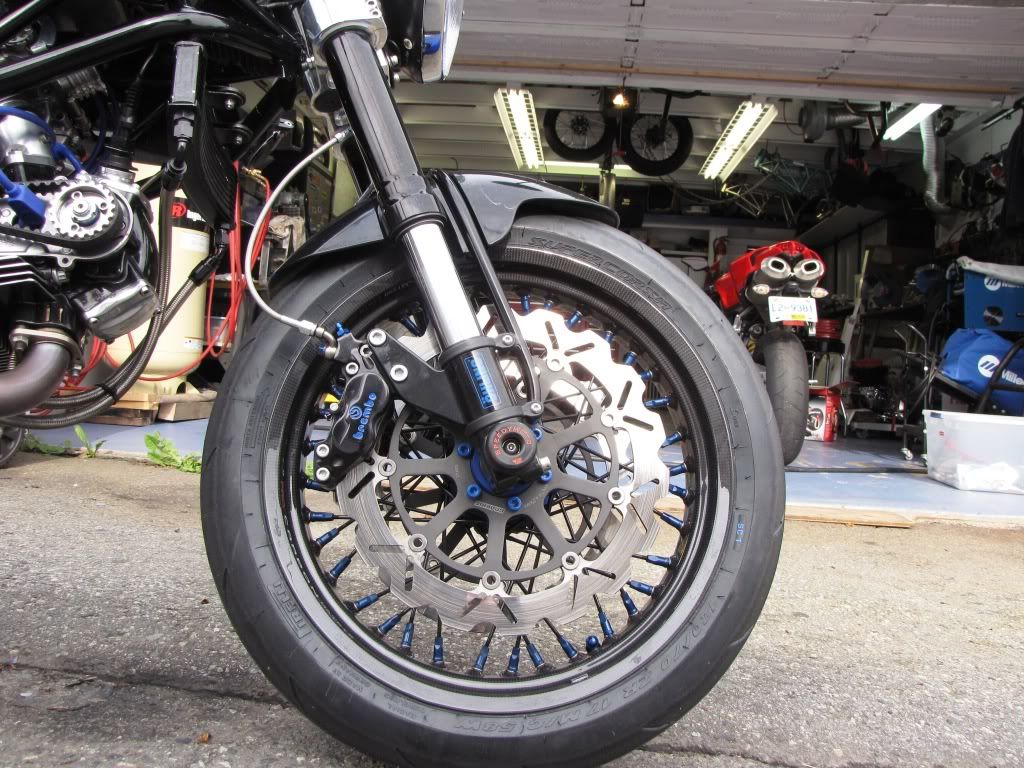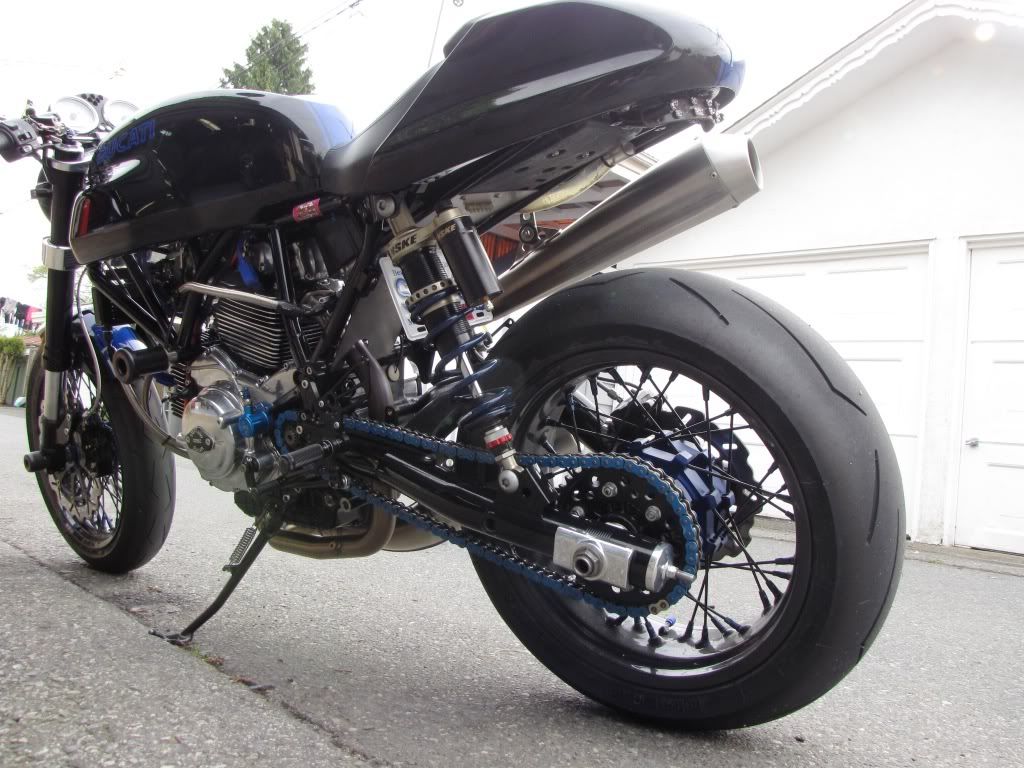 Just realized it might have been a good idea to clean them up after a half day ride


And never mind the comments bout the slack chain ...it was at 25mm when I left the building





Muzz