Added some techspec tank grips. I had these on my K1200GT and really liked them. Keeps pressure off my wrists and arms in hard braking when I can grip the tank. Easy to apply and easy to remove or even move around.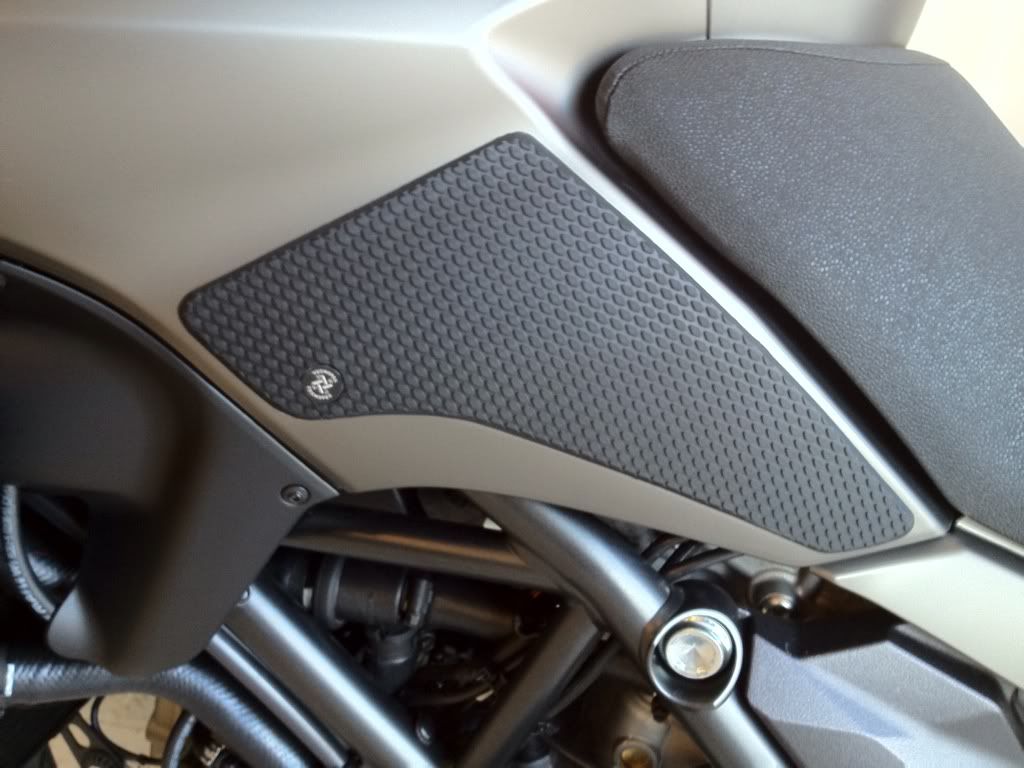 Also added a touratech side stand foot plate. I add something like this on all my bikes. The only time I've ever dropped a street bike in 25 years of riding has been from the side stand sinking into the ground.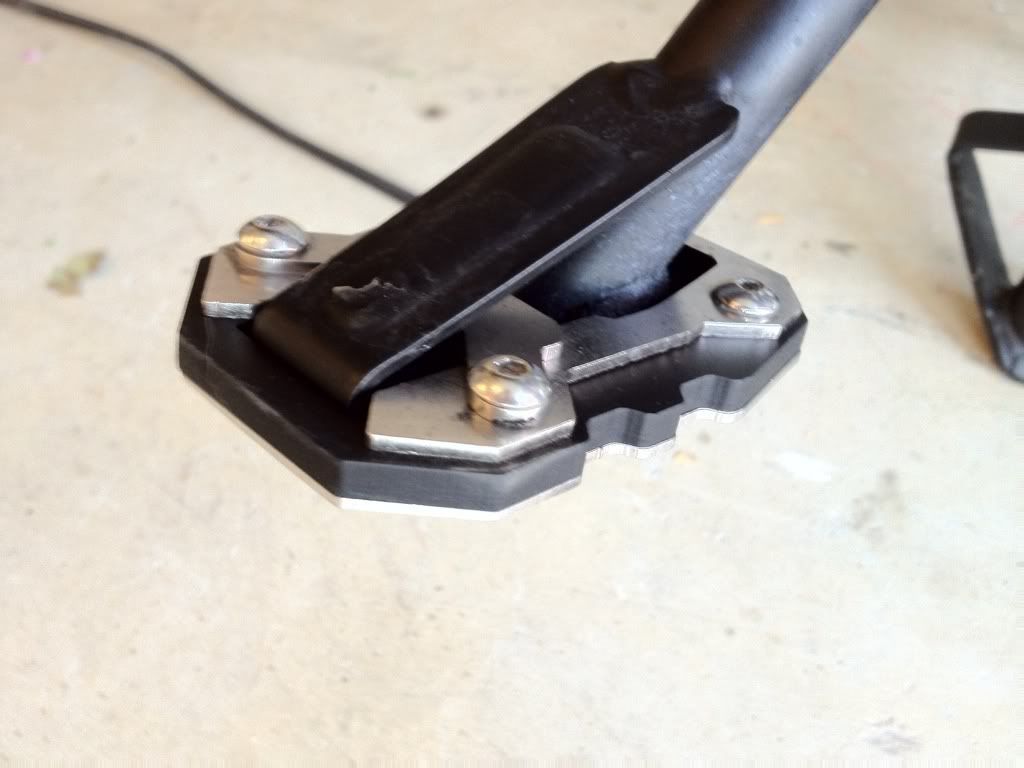 Also added a Kaoko throttle lock. I had one on another bike and found it to be the most factory-looking and high quality of all the throttle locks. There's some other nice ones out there, just my preference. A very easy installation.
I'm now about 95% done setting up the bike the way I like it. I've had it for 3 weeks but only have about 800 miles on it.