Discussion Starter
•
#1
•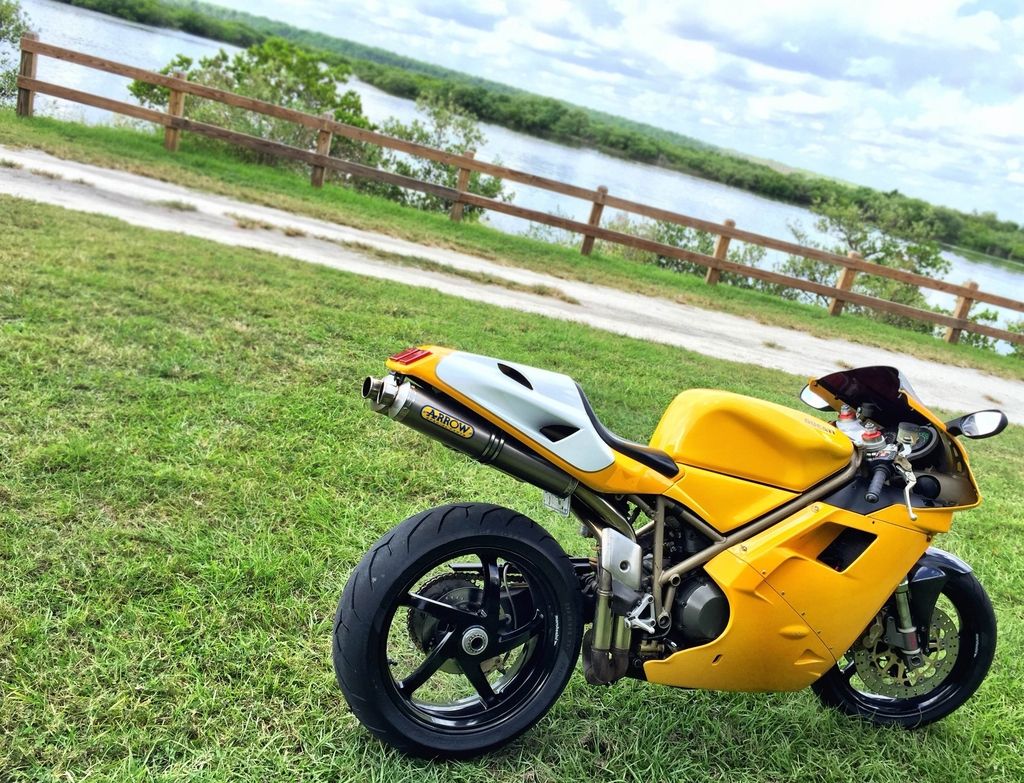 $3,800. Please come get this beauty, make her perfect, and take care of her like I would. I recently bought a car and would like to sell it. Unfortunately riding it is not an option right now. I need a 540i fun fund :grin2:
A 2001 996 engine was swapped in with right at 12,000 miles on it. The engine sat for 5 years in
TonyTuzz's
garage. After I installed it and primed the engine, it cranked up in about 20 seconds. The valve lash actually checked out okay and I did not need to adjust. The 748 had 8,780 miles on the odometer at the time of the swap.
============================================================
I installed these parts along with the 996 engine. All of them were new:
-Timing belts
-Fuel filter
-Oil pressure sensor
-Spark plugs
-Air filters, oiled then installed
-Intake runners
-Barnett aluminum clutch pack
-HDESA all aluminum clutch kit, black color
-O-rings throughout entire clutch hydraulic system
-EK Chain 525 SRX-2 (x-ring, gold, 98 links)
-OEM rubber chain sliders (upper and lower installed)
-JT Sprockets f/r, 15/42
-Black shortie levers (not pictured)
-Gotham Cycle "UM222" EPROM, fuel trimmer turned to the rich side with no sniffing performed, rather safe than sorry
-Cleaned up the exhaust manifolds, the welds were horrible and right in the way of airflow off the head as well as being very rough and globbed throughout the joints
-Custom plate mount fore of tire with LED light
-Replica fairing kit with heat shields
-Arrow Titanium slip on's (prev. owner)
-Carbon fiber under-tail piece, noticed not all of these bikes have that, not sure why
-Carbon fiber heel guards (prev. owner)
-Carbon fiber front fender (prev. owner)
---Receipts for about all of that---
Oil service at swap with Castrol 4T oil and HIFLOFILTRO filter
Flushed cooling system at swap, added Water Wetter
300 miles ago these were installed:
-Marchesini black 5 spoke wheels that had 4,000 miles on them
-Pirelli Diabo's (bi-compound)
============================================================
:frown2:
The bike has a dent below "Ducati" on the R side of the tank, and it has scratches on the right side fairing.
Please text me for more pictures and any questions if you are interested, I am working on hosting more pics tomorrow night.
Moving in to a new house and modifying things here is barely leaving me time to even make this thread, but I will text you back very quickly.
8 6 4 - 2 0 1 - 1 5 4 5
Sorry for not having more pics in the thread at this time.
Thanks for your interest.