So, I have been on the search for better lighting for a while now. First I replaced the original projector lens with a zkw-r lens, but the light still sucked . After a ride my low beam headlight glass was cracked, so I then decided to make my own headlight lenses with acrylic (Did a write up on that too" "check signature for link". This was mainly to save money and somewhat of an updated look. Next I tried a pnp kit from DDM 35w h3 low beam only. But I was not happy with the light output. It looked to me like light was everywhere and even in the dark I could not see that well. So I settled on an e55 bi-xenon projector retrofit.
I then purchased the d2s connector, Phillips 85122+ bulb and used the previous ddm ballast. Next came a lot of cutting and swearing. But I think the end result is night and day from the stock, pnp and finally the full retrofit. Enjoy the pics
Pnp kit dark road HID FAIL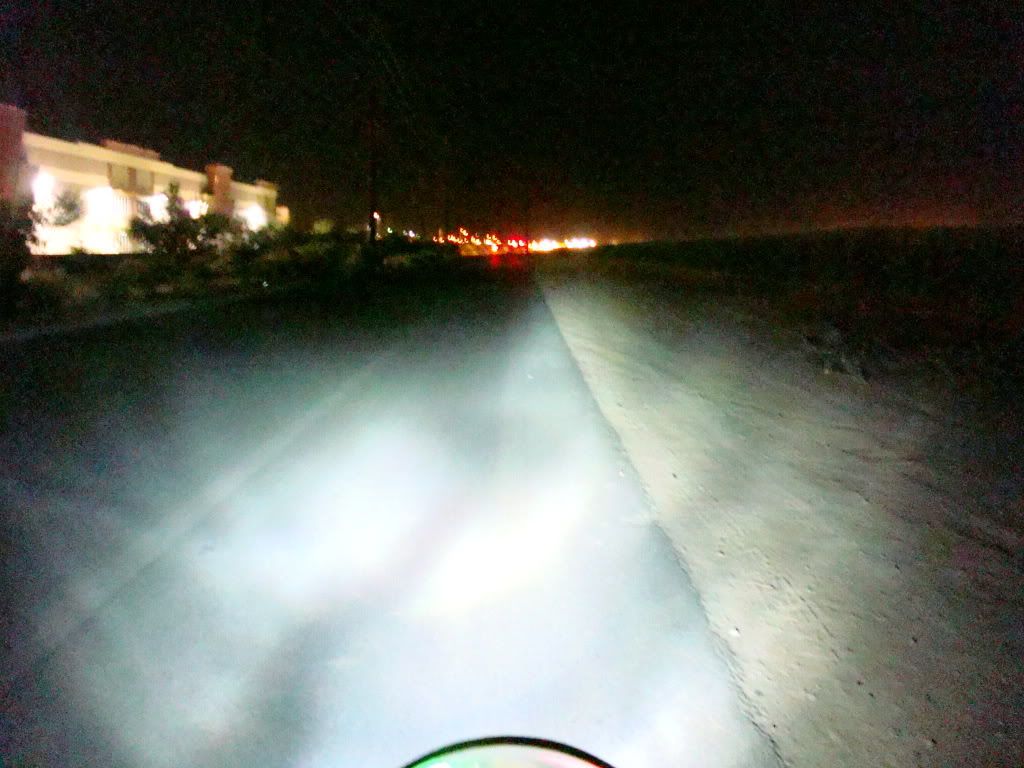 High beam, now not much spread due to acrylic lenses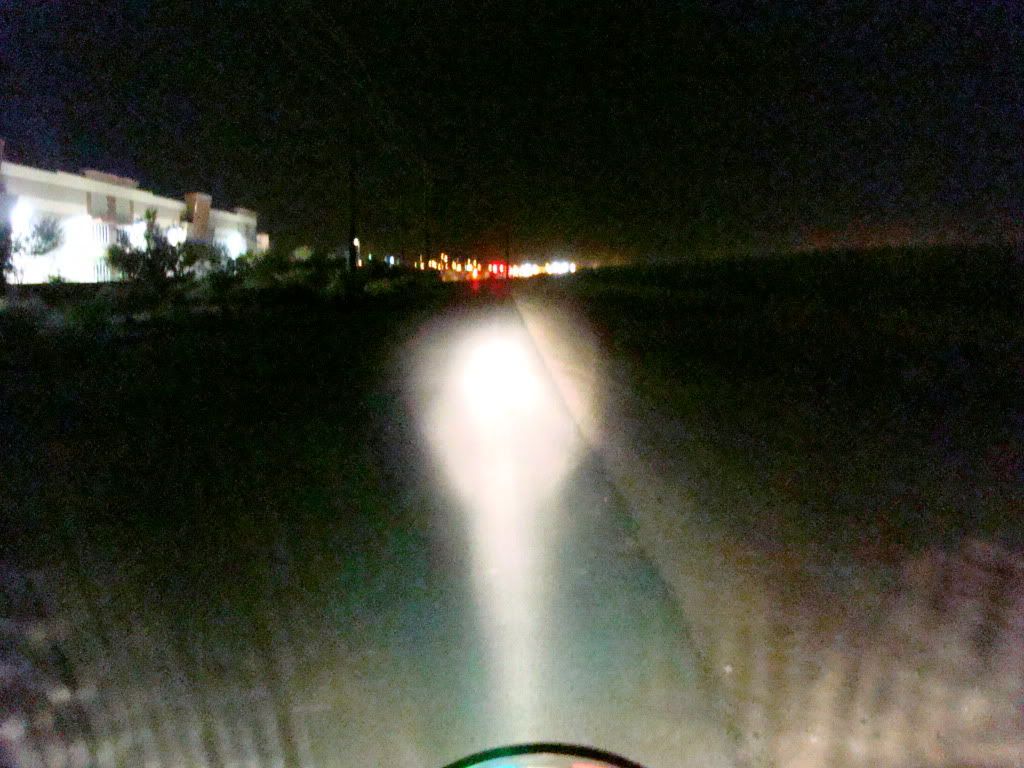 E55 Projector down street tried different camera setting for best picture.