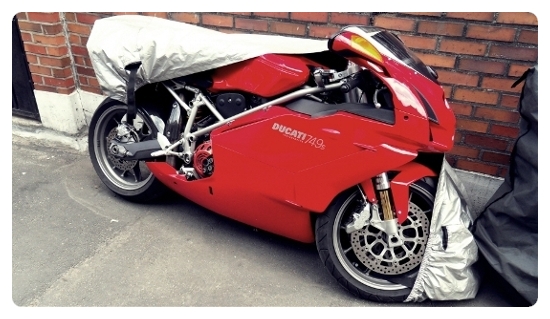 I have 2003 749S in south korea
6500km ran and all option is Stock (NoExhasut,No tunning)
My bike was run in rush hour time sevral month.
South korea have terroble rush hour all of the city.
Then one day the RPM gage is going down quickly sevral time when riding
Then I think that is not a big problem
couple of weeks past
break down(enging stop) occur sometimes when "Red Light"
That means when ran on the road have no problem
The breakdown occur when the motorcycle stop to run.
Then I felt the problem is not a big problem and I could to ride motorcycle
but after a week the engine stop occur so many time
I couldn't keep going on..Because every red Light my bike's enging is stoped.
So I was going to the Motorcycle Shop to fix problem.
but engineer can't find the reason why engine stopped on high temp.
(cooling system is Ok, Oil condition is Okay, Plug, AirFilter and
cylinder balance is also okay)
Usual check point is already checked when I going to the bike shop.
But the engineer says "that case is first time"
and Really don't know why engine stops on high temp.
Have you ever experience this case?????