Discussion Starter
·
#1
·
14t is the way to go, BUT in all the threads I searched, no one brought up or linked these options. My question is two-fold
1) how will pitch (520 vs 525) affect me (if at all)? I'm interested in the why, so even if the short answer is 'it wont', I'd still read and enjoy the rational from someone who knows.
2) Any real pros/cons between the OEM lightweight, the superlight, and what is the deal with the rubber dampened sprockets?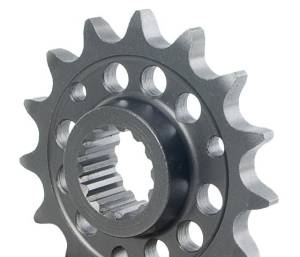 Superlite front sprockets are manufactured to be the lightest and most durable Ducati countershaft sprockets available today. These sprockets are drilled and lightened for less rotating weight. Superlite sprockets are used by top factory race teams.-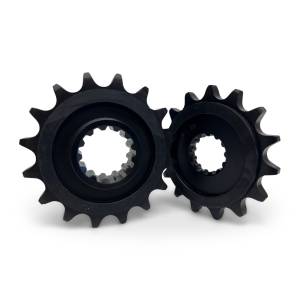 Italian-designed. Made with rubber ring to dampen sound & vibrations - Available for your Ducati in size 15 / 520 PitchSILENT SPROCKETS gears are the latest innovation from Ognibene's research and development department.The rubber profile applied on
I'll be doing this soon, its not expensive, but either way I'd rather be over informed and enjoy the journey. Thanks in advance for your time, I know this is a little bit of a loaded question and I appreciate you all taking the time to answer.