Discussion Starter
·
#1
·
So, I fixed all my issues:
Back in the Fall I put a Shorai Lithium battery and changed the location of the voltage regulator all while working out of a duffel bag in the public parking structure where my new bike crapped out on me.
I didn't really have anywhere to work on it, so it has stayed makeshift until now.
At my new house I sort of have a garage and finally got around to my big winter maintenance:
Here's what I've done in the last few days
-NGK CR10EIX Iridium spark plugs. I can verify they fit and work perfectly , but you need a different plug tool for installation.
-Moto Electric Hicap copper starting cables, and cleaning all contacts in the starter system (link below)
-KN153 K&N oil filter
-stronger magnetic plug.
-cleaned the sump filter
-Rotella T6 oil
-Mosfet voltage regulator (in the parking garage I used a replacement oem unit) along with the
-BikeSportsDevelopment relocation bracket (drilled 1x extra hole to fit Mosfet unit) . Link below.
——It's basically like having a totally different bike now. Before it would take me 10+ minutes to start when the bike was cold. Now it's starting cold like a brand new Japanese bike and holds idle right away (before I had to manually hold idle rpm until warm). Voltage is reading higher than ever and the bike feels amazing. I would probably credit the Copper cables and spark plugs the most, but maybe the mosfet and oil also played some small part, I don't know.
Also, I know someone will bash the Rotella T6 but I used it in my R1 for years with no issue at all and personally believe it's fantastic oil.
I know the 1098 is notorious for starter issues so I'm curious what you guys think.
Ducati right side regulator mount bracket
www.bikesportdevelopments.co.uk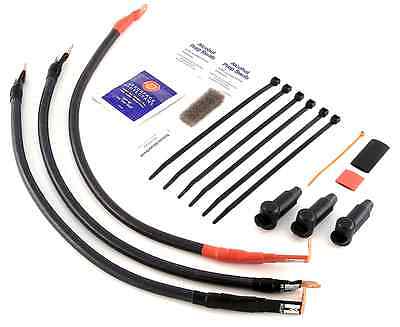 Ducati 848 / 1098 / 1198 Starting / Starter Upgrade Kit. All of the above creates chokepoints along the circuit path that causes a good portion of the required current to be changed to heat resulting in the starter receiving far less current than it requested ( a. 7 kilowatt starter requires 52...