Discussion Starter
•
#1
•
Hello all.
I'm selling my 4200 mile red 1098S. Light modifications including Mirror Extenders, Ducati Tinted race screen, wrapped exhaust, gutted factory cans with polished straps and tips as well as polished heel guards on the rear sets (I think that's what they're called)
All service records and a fresh service done 300 miles ago (chain adjust and oil change)
Always used premium Amsoil oil.
All Recalls performed.
Local Duc shop said the only stronger bike that particular tech had ridden was a 1098R with Termi's and ECU. Bike was on a dyno-jet awhile back before the cans were modified and it put down 149RWHP IIRC
Bike has never been down, infact it still has a little bit of a B*tch strip as some call it. Never tracked, just pampered and ridden on sunday's.
All stock parts included, including owners manual, rear seat delete, windscreen, factory mirror spacers, all original paperwork for the bike, the data recorder and its CD. I also have a battery tender for the bike i'll throw in.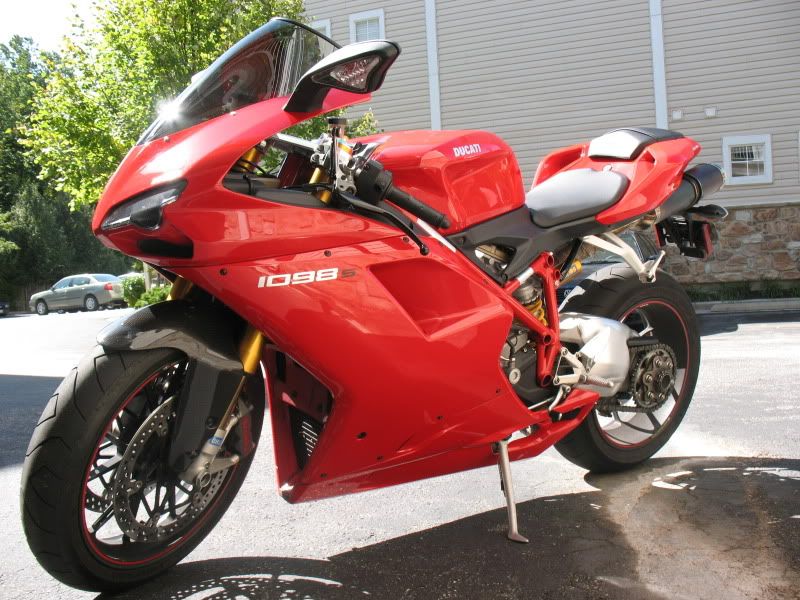 Asking 17K