Senior Member
Join Date: May 2019
Location: Yuma, Az., USA
Posts: 753
Quote:
It's still a work in progress....switched from mobil1 to shell...I don't think I'm switching back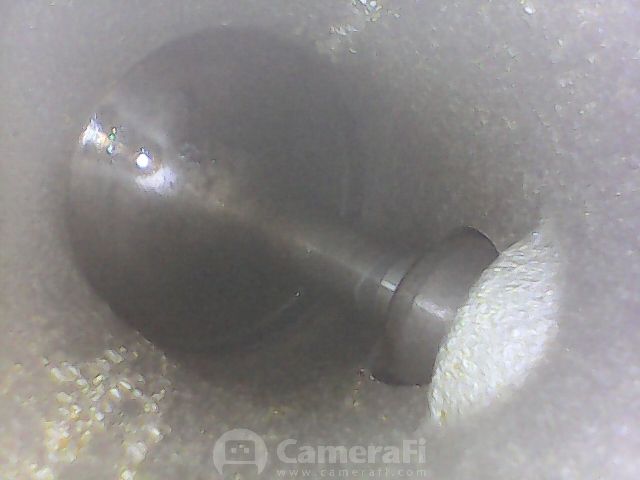 So what precisely are we looking at here? Since there are two completely different angles, and totally different looking valves, it could appear to someone that it's a picture if an exhaust valve ... and an intake valve. Obviously one is going to be cleaner than the other. That having been said, I don't understand what point
Member *Buhgaboo
is attempting to make.
I mean, I ~get it~ ... there's the implication that one oil made dirty deposits and another oil did not. But the two different camera angles call into question the validity of that notion. I'd send him a PM and ask, but early on in my own membership he sent me a PM calling me an ignorant f*ck, and insisted that I delete my post and leave the forum because he insisted that I didn't know what PTSD is (fair enough, that's his opinion and he's entitled to it ... he may have just been having a bad day ... which is 100% normal and completely forgivable ... we all have bad days from time to time). He seems like a nice person, but I'd not want to trigger him again, being triggered can be painful and very unsettling, so that's the last thing I'd want to happen to him. I'm more than likely on his ignore list anyhow.
That said I don't want others to think I'm trying to cast doubt on him publicly, regarding the implications of the pictures and the accompanying comments, when it would be better to send a PM to ask what his meaning is.
Can anyone shed light on what we're seeing in these two photos? The description that accompanies them is vague. And being ~ignorant~ (admittedly) I could use some help here. I'm not being sarcastic, I truly do not know what is being shown in them because I've never seen the inside of a Ducati engine's heads so I honestly do not know what I'm looking at.
It's his remark along with the pics that confuses me. Two pictures of a single valve after using two different oils for a couple/few thousand miles? Or two different valves (exhaust and intake) ?? Or some other view of the same two valves from each of the cylinders (ie; the exhaust valve from the vertical cylinder, and the exhaust valve from the horizontal cylinder?). Or are they pictures of valves from the same head, (one intake, one exhaust) implying that after having used Mobile 1 it made the exhaust valve dirty and Shell does not (without a picture of the same valve after using Shell)?
The reason I ask is that I'm about to buy oil to do an oil change on the bike I bought a few weeks back.
Any help?
.
---
Never Quit, Die Falling Forward
1996 900 CR. ...Go, Blow, Or Put A Hole In The Fence.
Slightly off topic (but how can you not be in these threads): I have seen first hand the insides of several Ducati 748 race bikes at half-season running Motul 300V (via sponsorship) and the following year, Mobil 1 (bought and paid for).
The 300V motors were due for a rebuild, the Mobil 1 motors looked and measured brand new inside.

I will always run Mobil 1. Unless it's a KTM, then it just don't matter and I use Rotella cause it ain't a finicky bitch.
I use Mobil 1 15w50 in my '02 Ducati Sport 900 and change every season which is about 2K miles for me. I had no hesitation making the choice especially considering "car" oil cannot affect a Ducati dry clutch. My only reservation is the moderate wear score Mobil 1 earned at the best testing writeup available:
https://540ratblog.wordpress.com/201...-test-ranking/
So, although Mobil 1 15w50 is not ideal, I haven't found a readily available, affordable, 50 weight synthetic alternative with better performance characteristics.