Gasoline Storage
---
Gasoline degrades continuously during storage primarily because of evaporation of the more volatile components (leaving a waxy varnish-like residue), chemical breakdown, and oxidation. Sunoco racing fuel, for example has a shelf life of about a year, if you leave it stored sealed in its original 55 gallon container. Higher storage temperatures will reduce the allowable storage time.

Pump gasoline is formulated differently than race gas and will deteriorate noticeable in about a month. Gas in a four gallon tank will often be still usable after six months. The greater the volume of stored gasoline, the longer it will remain usable, and the smaller the amount stored, the sooner it will break down.

It's an issue of dilution and evaporation rate, which means that the gas contained in a bike's SEALED gas tank remains usable longer, but the small amount of gas that is in your fuel line or vented float bowls, etc. will degrade more quickly during storage. Fuel injected motors have fuel lines that are sealed to the environment, so fuel evaporation is not the major concern, itís chemical breakdown which takes much longer.

So, for gas in unsealed containers or older bikes with vented fuel tanks or carburetors, you especially need to use fuel stabilization treatments (i.e. Stabil) during storage.

Most important, you need to run the engine before storage to insure that the stabilized fuel reaches everywhere in the system.

If youíve filled the tank a couple of months ago, but forgot to use a fuel stabilizer, put some in now and just run the engine to purge the old fuel from the lines.
---
Join Date: Mar 2006
Posts: 22
Good to know, thanks
Can you run the fuel with the Stabiler in it once you take it out of storage?
Quote:
Originally Posted by 2fasst
Can you run the fuel with the Stabiler in it once you take it out of storage?
Yes you can, the fuel stabilizer runs just like normal. Of course year old fuel with stabilizer wont run as well as fresh fuel. Stabilizer is primarily used on products that sit for extended periods or time, lawn mowers during winter, snow blowers during summer. It was designed to eliminate the hassle of draining all fuel out of a machine for storage.
---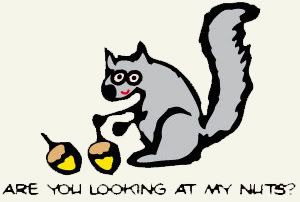 In a Michigan State University study that ranked 34 major countries by
their citizens'
acceptance of the theory of evolution, the United States ranked second to last (thank you, Turkey).
39%
of our adult population rejects the concept.
If you are going to use a stabilizing product, look at either marine grade Stabil or the Startron. Both are better for long term storage with today's high ethanol content.
Just started the bike that sat for 10+ years with 2 gallons of Powermist race fuel in it, steel gas tank, warm basement, bike runs great, no noticeable power loss, been 10 years so I can't quite remember how it felt in 2000, still, I was expecting rusty tank and gummed up carbs, but it starts and idles fine, lifts front wheel in second gear.
Member
Join Date: Apr 2008
Location: Tiverton, RI, USA
Posts: 57
Dry Gas
---
Would it help to add a couple cans of dry gas to absorb moisture in a steel tank along with the Stabil?

I had a 3/4 filled steel tank on my 1977 Honda 750F, added 4 bottles of dry gas in 2006 (I don't remember if I added Stabil or not), I just opened it a month ago and there was no added surface rust on the unwet surfaces, most of the gas had evaporated. I can't be 100% sure it helped but I think it may have done some good.

Bob
---
Bob
2001 RED ST4, FBF stage 1 EEPROM, Forza carbon slip-ons, K & N open intake, quiet clutch mod.
1996 Gas Gas JTR 270
1977 Honda 750 F2
1970 Honda QA50