My favorite Sportclassic! ... (Not Mine)
---
Hi,
I love watching Sportclassics.
I have seen many pictures of really really nice bikes on this forum, and many others on other sites like Pinterest.
But there are some bikes that really stand out from the rest. Some because of their color, some because of their tasteful mods, and some because they are different in a good way.
I thought it would be nice to have a thread displaying the
crème de la crème
.
I believe that we can gather the ultimate SC photo collection if each one of us shares one or more images of their favorite bike with these restrictions:
1) Try to share only 1 bike (your favorite SC)
2) It must belong to someone else (not your's)
3) Let us know where you found that bike (if possible)
4) If your favorite was already posted, find another just as nice.
I will start posting my favorite:
This is EIGHTfortyEIGHT's "Green One" (Forum member):
Quote:
Originally Posted by
EIGHTfortyEIGHT
View Post
Frame color is what makes this bike unique, but what I love the most is the overall look. Subtle but significant mods make it beautiful IMHO. Everything seems in the right place and it looks perfect to me.
What do you think? Do you want to share your favorite?
Senior Member
Join Date: Jan 2012
Location: Bucharest, , Romania
Posts: 236
This and this.
---
'06 Rosso Monoposto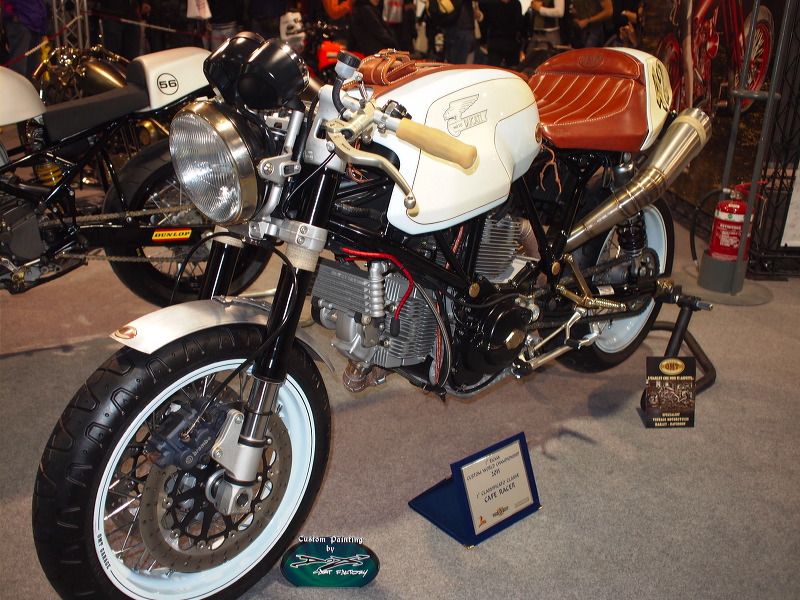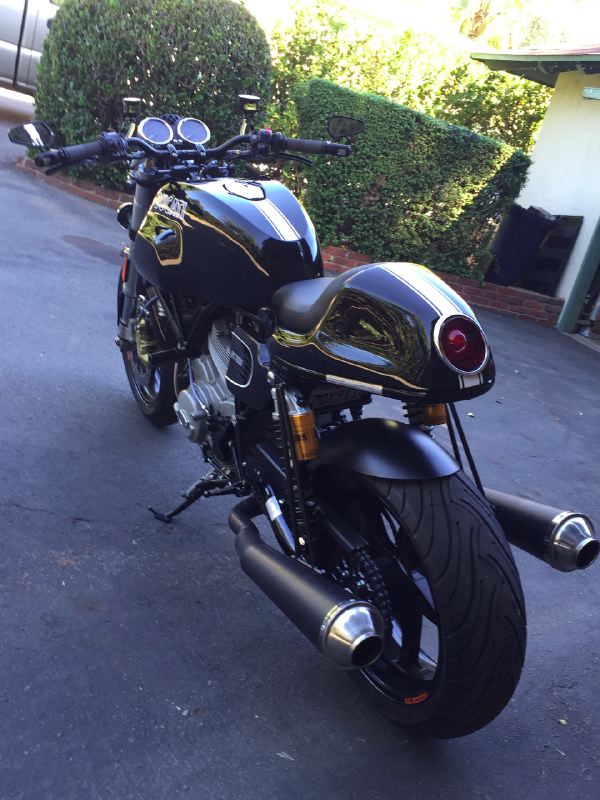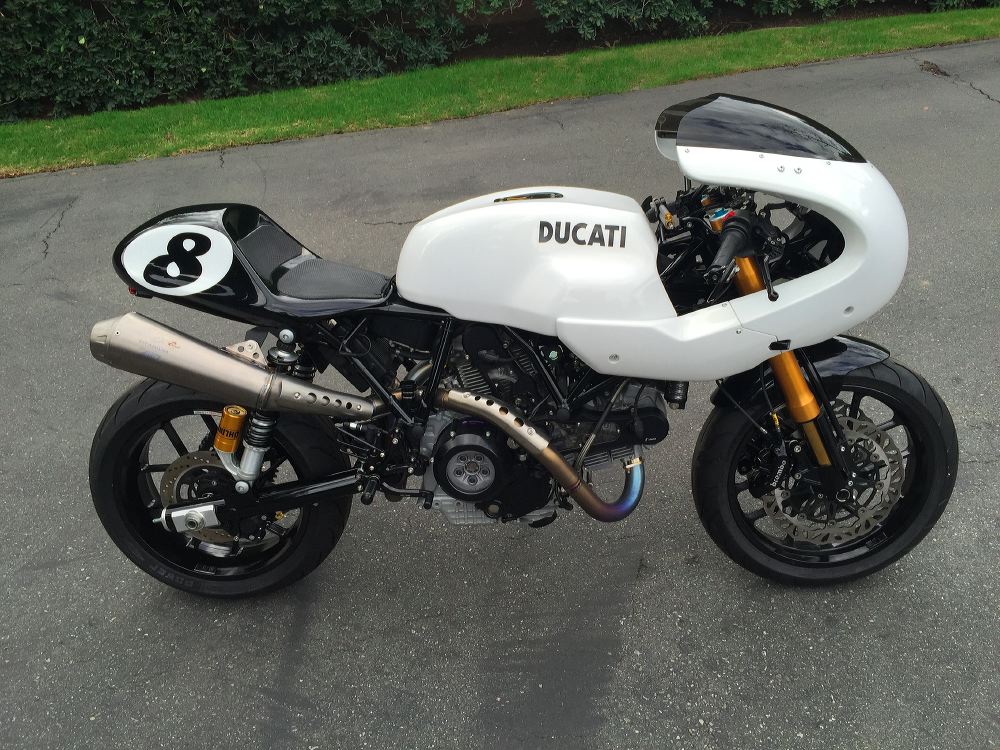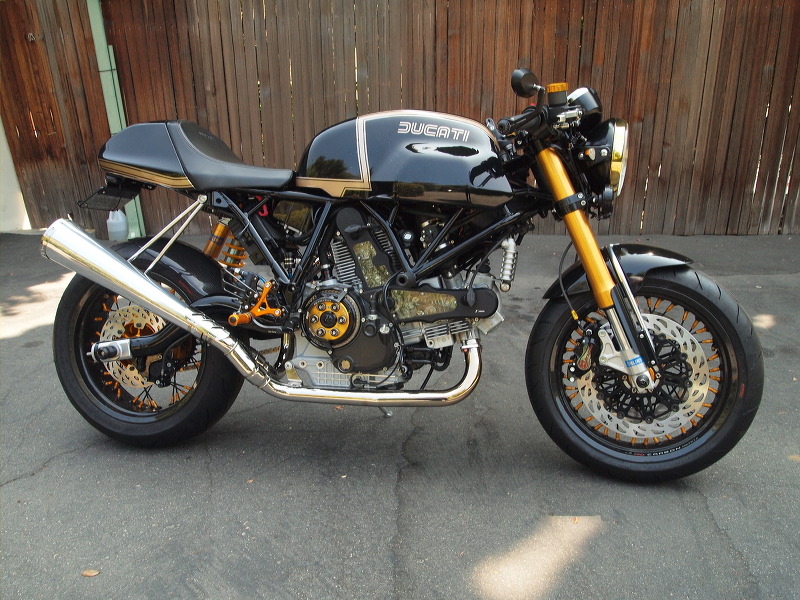 ---
2006 PS1000LE
2006 Carbon Thruxton Racer
Senior Member
Join Date: Jun 2017
Location: South of Cincinnati, KY, USA
Posts: 179
I love this Paul Smart
---
1965 250 Fuller-Custom Scrambler; 1998 916 SPS; 2002 MH900e; 2006 Paul Smart 1000 LE; 2011 Diavel Carbon; 2013 Multistrada GT; 2016 Scrambler UE
Quote:
Quote: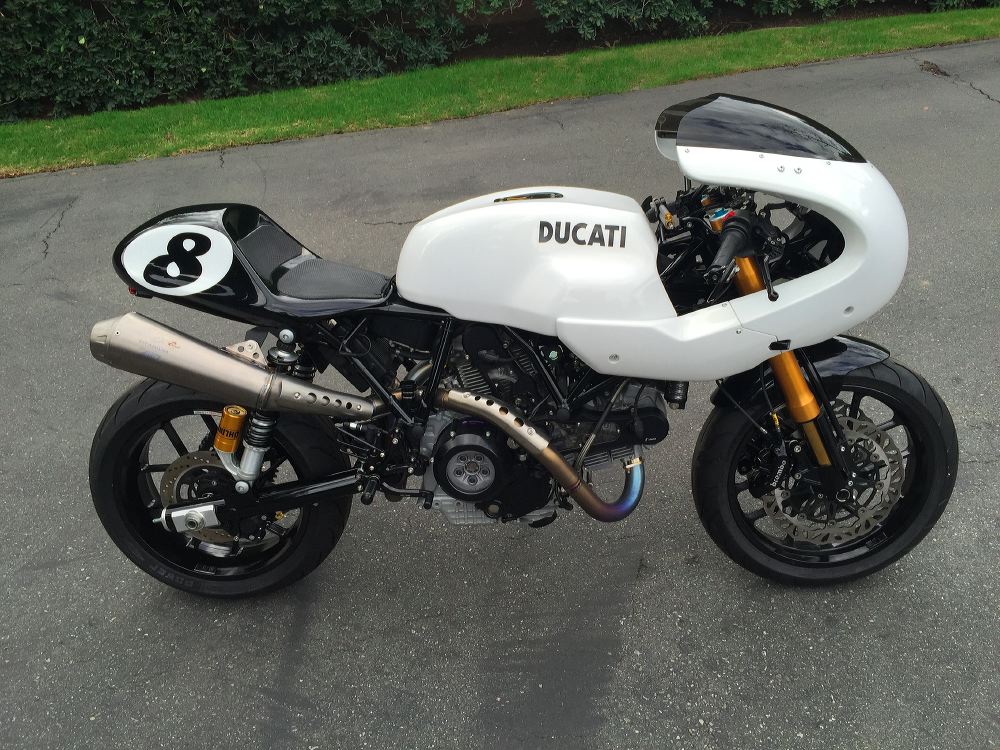 I learned something today: I have a weakness for white Sportclassics!
Specially if they have black wheels and are as beautifully finished as these.
---
Last edited by egomexico; Oct 6th, 2017 at

10:11 am

.
This one recently
posted by poolagent
is a beaut!
There are a number out there so I can't really say one rises above the rest.
Quote:
BIKE EXIF's top 5 Ducati Sport Classic Builds...
Full post:
Top 5 Ducati SportClassics | Bike EXIF
I personally like the one built from Revival Cycles..
That's an old one. Different in so many ways and really nice.
Those pipes must be loud!
Average Weird Guy.
Join Date: Aug 2011
Location: The Frozen Wastelands, Wisconsin, USA
Posts: 1,140
Cool thread topic Jorge.

SC's are kinda like lovable mutts,they're both wonky and cool all at the same time.

Personal fave of mine is ThunderDuc. It's a 2006 Sport Classic that I happened to stumble across on Google images while researching some styling cues for my 900SS restoration project.
---
'95 900SS CR affectionately known as "The Pizza Wagon"