What Did You Do To Your SC Today?
---
I went looking and didn't find a "What Did You Do . . . " thread for SC's. Found Streetfighter, Hyper, etc. but no SC. Thought I'd start one for us. (I could be wrong and just missed finding it but . . .)

New sprockets and chain for my GT. Always a nice thing to look at.
---
2007 GT1000
Semantics is the difference between "knowing your shit" and "knowing you're shit."
New fork seals, gearing change, new brake pads and rotor hone. Getting ready for GingerMan Race weekend after next.

Tomorrow will be new belts and valve check.
---
Garry W. Bird, YMRacing
AHRMA, CCS #72
Member
Join Date: Oct 2009
Location: Los Angeles, California, USA
Posts: 31
Passenger Foot Peg Brackets for the Monoposto
---
I prototyped a set of passenger foot peg brackets for my monoposto. Took awhile to develop but was finally able to put them on today. Pretty damn solid.
Senior Member
Join Date: Jul 2011
Location: London, UK for now. Home is the Bay Area, CA, USA
Posts: 1,095
Rode Lucas Valley Road, and got stuck behind a slow driver. Rode out to the coast, figured in the morning the tourists would still be heading north on 1 and I'd be good going south. Nope, got stuck behind a tour bus for the entire twisty bit, which was not only too slow, it was too wide for the narrow road, and had to come to nearly a complete stop for every hard corner or anytime there was a cyclist in the road. And going the opposite direction was just a stream of traffic so no passing to be had. Riding on the weekends is supposed to be fun.
---
My therapist has two wheels and desmodromic valves
On My PS
Oil and Filter Change
Installed NCR Oil Cooler


and on a customers 07 SE
Installed Demontech Black rear brake set up on a Alpina Carbon Matrix rim
with Superpsprox 14/39 drive set up
and Discacciati solid rear rotor
Then a
Aella frame slider
Aella Black Tapered Clutch Slave
Black Anodized Triple trees with Aella Black Tall Clipons with Quick Throttle
Front Calipers from Discacciati
Discacciati Front Rotors with Tapered Ti-Bolts

I'll attach pictures later

Thats it for this morning and day
I'm Bushed
will be doing Discacciati Master pumps and lines tonight
Pics of Todays install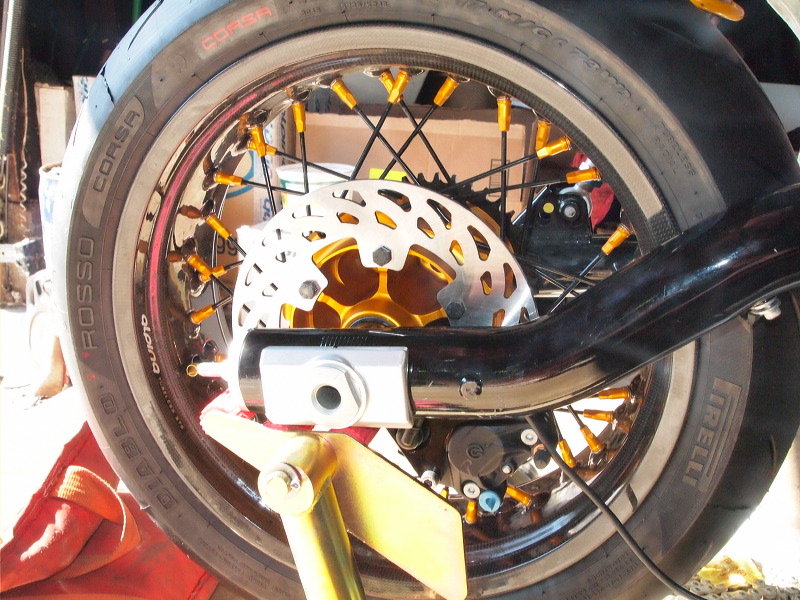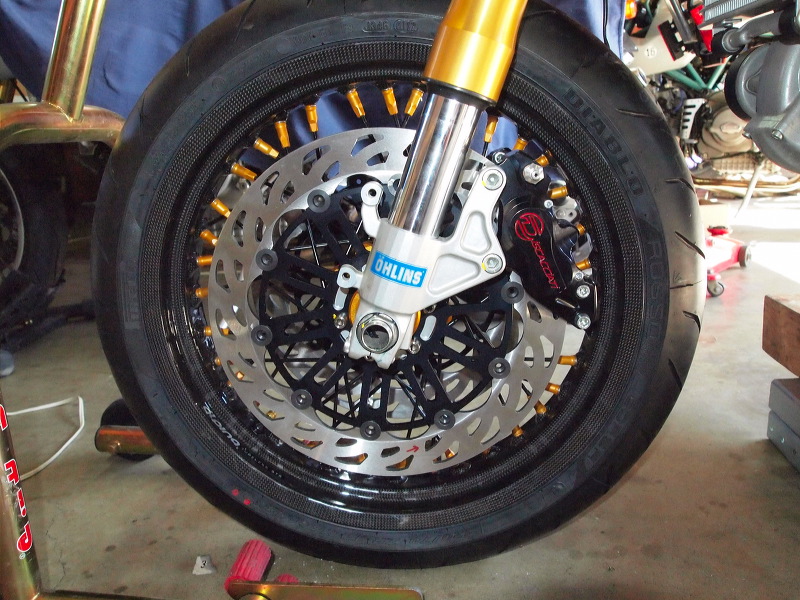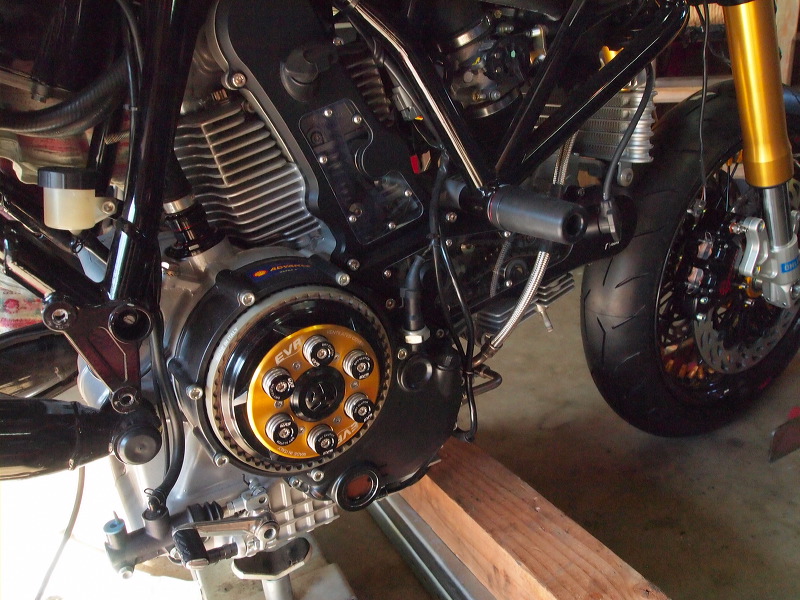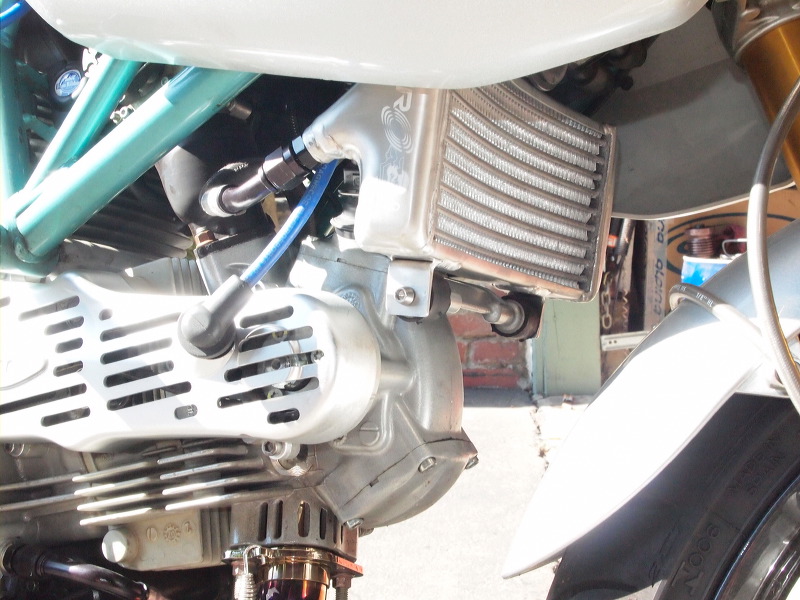 More here
1000s RCS, Aella Black Clipons and RIZOMA Done
and SE Work in Progress
1000s and SE as of 7-21
put a deposit down on one... (big smiles....)
---
- fare
2017 BMW R1200GS Rallye
(x5) Sport Classics
Which model?
Quote:
put a deposit down on one... (big smiles....)
Installed a short term GPS setup as well as trying out some new luggage for the ride to Vancouver.
unM0derator
Join Date: Feb 2009
Location: SF, CA, USA
Posts: 2,855
ETI tank arrived...will need to make some time to get it on and running.
---
Current pastimes: 2004 ST4s / 2010 SF 1098 S
Posting Rules

You may not post new threads

You may not post replies

You may not post attachments

You may not edit your posts

---

HTML code is Off

---