Senior Member
Join Date: Aug 2015
Location: Tucson, AZ, USA
Posts: 1,400
Finally got it home, had a hard time working out our schedules. Bike looks great, for a naked bike anyway. Throttle is completely stuck at the carbs, gummed up - cables move easily. So a bit more work to get it running, pics tomorrow.
---
1991 900SS
1995 900SS SP #746
Do we get pics of the 305 dream too?

Might be time for a group photo.
I just gave the Dream Machine back to the friend that gave it to me, I never loved that bike even after seeing a museum quality restoration during the last Gentlemans Ride!
Here is a pic of the new beast, problems with the starter motor, probably gummed up brushes so maybe I will be lucky
---
1991 900SS
1995 900SS SP #746
Another angle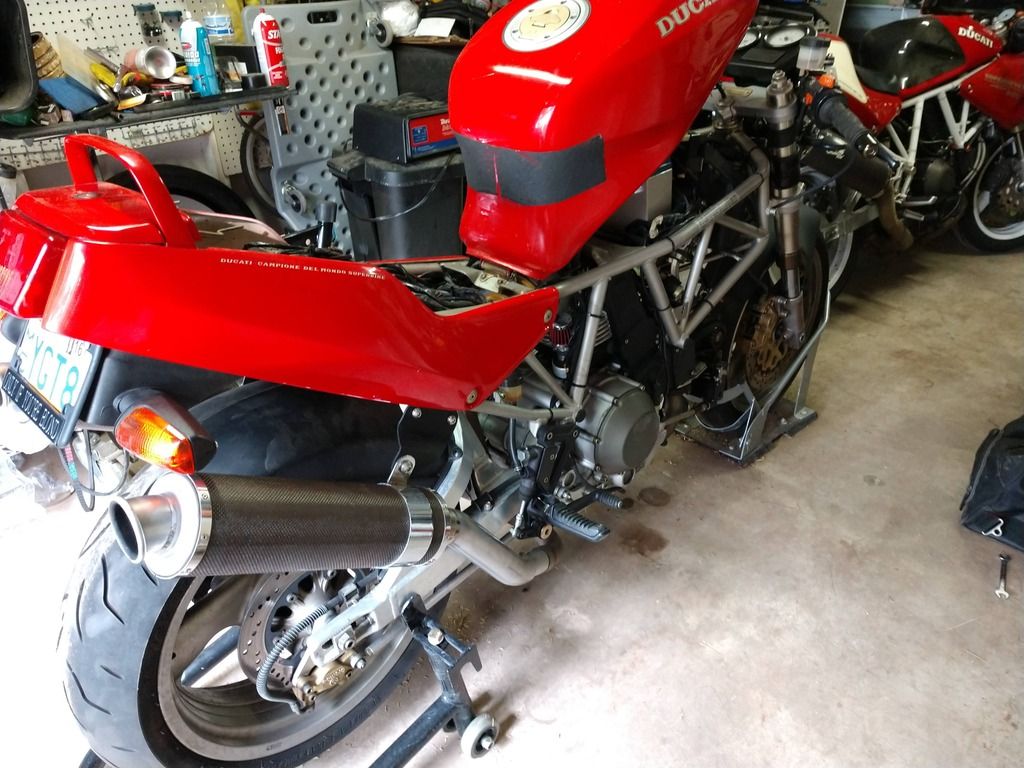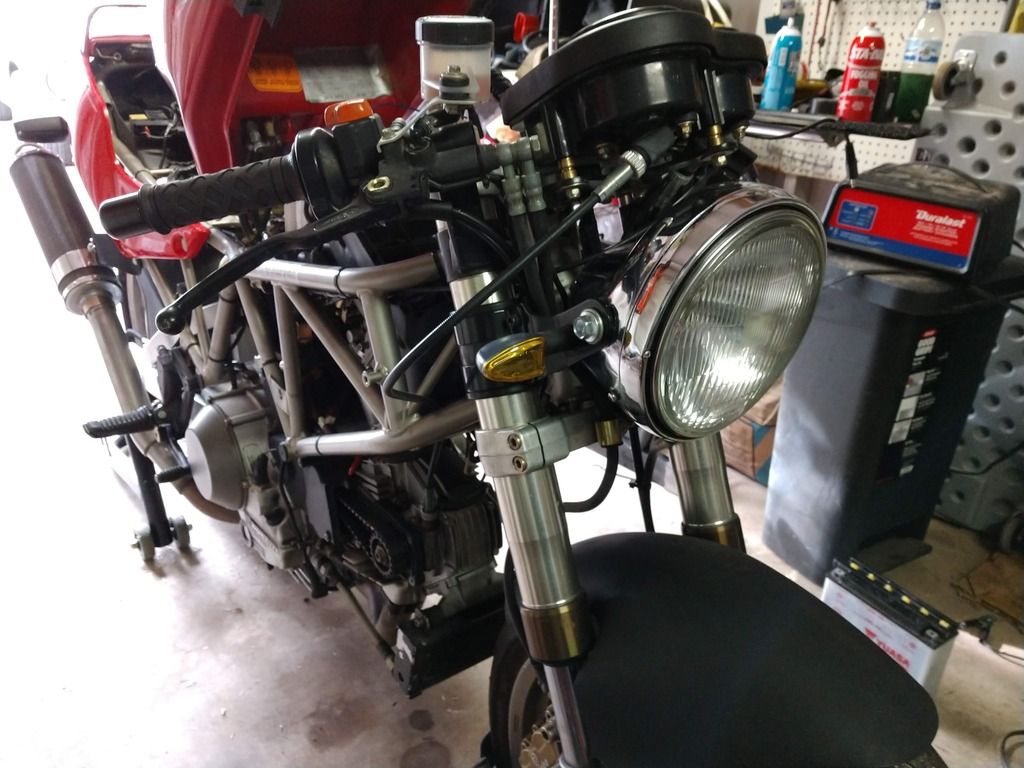 ---
1991 900SS
1995 900SS SP #746
---
Last edited by RockAZ; Dec 6th, 2018 at

5:56 pm

.
No pictures came through for me.

I would pull the end cap and look for oil inside ( bad seal), no need to pull the side cover just to peak for bad brushes or seals. It can be a PIA to put back together though.


I had a customer drop a 305 dream on me this summer so now I own another bike I did not know I needed. Probably end up a wall hanger as I am not that into that vintage of bikes.
I'll try photobucket later today.

Looks like the wire from the post to the starter brush separated. It appears to have been repaired before. Replacing that wire with a new one, although it was very gritty inside no oil was evident.
---
1991 900SS
1995 900SS SP #746
Soldered the post back on but cannot fit it into the case on the bike. F-IT, buying a new starter.
---
1991 900SS
1995 900SS SP #746
Dream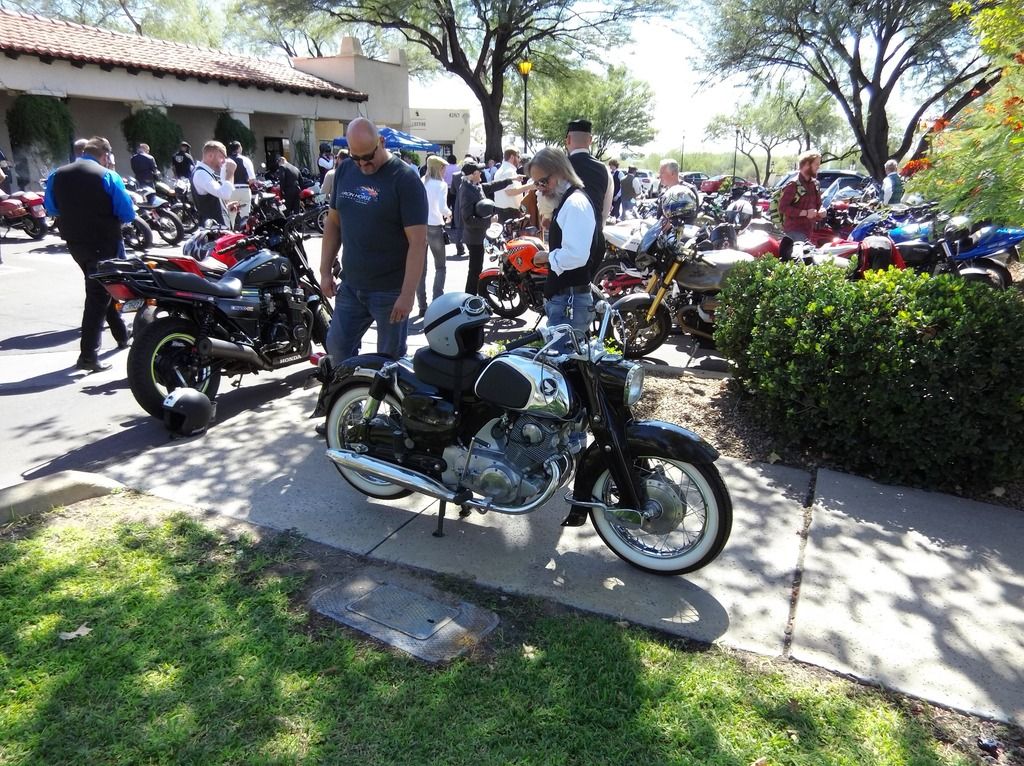 ---
1991 900SS
1995 900SS SP #746
You can buy just the starter brushes and post from Ricks if all it is is the isolator has been broken. The kit comes with new brushes ,post,isolator.
Looks like they lowered the front a bit but overall in good condition, nice buy!
Yes thats like my new 305 except yours was in a nicer condition. Mine is a barn find from the 80's. that came with a story the prior owner was the husband of the woman in the video attached, kind of why I got sucked in.
www.youtube.com/watch?v=FFuXhflHhhA
Now it needs some nose art
---
Last edited by ducvet; Dec 7th, 2018 at

10:38 am

.
---
Suspecting all that crap I saw in the starter is not normal, and with the two different wires on the commutator brushes and evidence on non OEM caulking on the starter housing - this job has been done before by a PO. I ride in some incredibly remote areas and often stay overnight away from home on a ride so I am going to replace the starter.

However, given a good nights sleep, I will once again attempt to offer up the cap to the starter since the new one will not arrive until Monday.

Oh - that was not MY Dream machine! What a beauty, it belonged to a fellow at the Distinguished Gentlemans ride here in Tucson.
---
1991 900SS
1995 900SS SP #746
Posting Rules

You may not post new threads

You may not post replies

You may not post attachments

You may not edit your posts

---

HTML code is Off

---