I have a '94 SS and a '99 996 and would sell the 4V long before the SuperSport. I've had 4V guys look down their nose at my SS because it's not the latest, greatest Duc like what they are riding. I think it's mostly they are look-at-me type riders that have that 4V superciliousness. I'm also certain that most of them have never ridden a 2V. A lot of people feel that if it's not posting the highest number on Cycle Worlds comparison chart then it's junk or that buying anything less makes yo a wantabe. I say screw 'em. Just enjoy what you like.
Senior Member
Join Date: Nov 2006
Location: South East, MI, USA
Posts: 1,211
Quote:
...The power is fun but on the street, I spend more time slowing down than anything else. You have to be flying to make it feel like you're working the bike at all.
Quote:
Ah, I see. So the the argument is that the superbikes aren't as usable on the street because of too much power and less friendly ergonomics.
Quote:
...i donno what hes talking about with the too much power thing...
you can never have too much power.
Me thinks I've been misquoted...
I never said the 996 had TOO MUCH power. I said the power was fun. But on the street it's not very useable, not for me anyway, not on the roads around here.
I've commuted on my 996 (25 miles each way) and I used to commute on my 900ss back in the day (65 miles each way). For me, the 900ss made a much better commuter bike than the 996 ever did. I've heard the 999/749 series are better in the ergos department but even so I've heard of guys putting mega miles on 916s too. It's a personal thing.
I've ridden a couple M900s and an S4 Monster. I liked them both but would buy an M900 over an S4. I also have a 907, so add a watercooled, fuel injected two valve to my list of experience... and still the 900ss is my sentimental favorite.
---
-Craig
1991 851 Strada
Senior Member
Join Date: Nov 2006
Location: South East, MI, USA
Posts: 1,211
Quote:
... A lot of people feel that if it's not posting the highest number on Cycle Worlds comparison chart then it's junk or that buying anything less makes yo a wantabe. I say screw 'em. Just enjoy what you like.
My sentiments exactly...
---
-Craig
1991 851 Strada
Senior Member
Join Date: Nov 2007
Location: Charleston, SC, USA
Posts: 343
if we were going by the Cycle Worlds comparison chart, we would all be on inline fours..... EEEEEWWWW....
i had an ST.. that was a bit of a bastard child in this conversation, as its 2 valved, but liquid cooled......
and one of my fav bikes, that i will own used in the future, is the hypermotard.. and thats a air cooled 2 valve...
i guess thats why i dont have the 'hate'...
---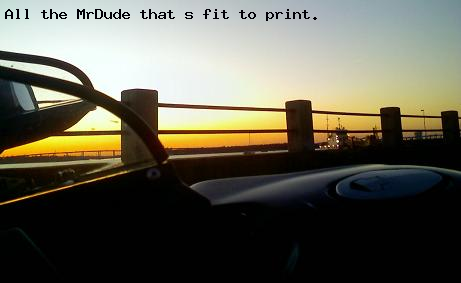 Hate is quite a strong word.
I rather prefer the 2V Ducati motor over the 4V.
A project I'd like to complete is a water jacketed SS of some sort. Just..........because.


Dez
Nyc
I would go along with what the other guys say that have both, and that if I had to pick I would also pick the 2V, value not withstanding. But I love my 955sp. A 916 variant was always on my personal bucket list, and owning an ultra rare one makes it even better. It took a few rides, well maybe more than few, before I could speak 916 at all. Compared to modern superbikes it doesn't make that much power, but it does feel like a purpose built race bike. And it has a sound that has to be experienced to believed, V twin sound with a serious bark to it. And with the light internals it revs very quickly for an old bike.

My SS on the other hand is always fun to ride, and I have never felt like the bike was a power/speed limitation in street riding. Most of my fun roads have 50 to 90 mph curves, with few long straights, so the power isn't an issue. Simple light and torquey is a great recipe.

There is definitely room in my heart for both. Now I need an NCR Sport 1000 and a 999R. And a dual sport. And a truck to carry them.....
---
1992 Ducati 900 SS, 2004 BMW R1100S, 1978 BMW R100RS, 1996 Ducati 955SP (sold in a moment of stupidity)
i counsel PEACE
---
lets stop all this 2V verses 4V bickering and go pick on the 3V guys.. what a bunch of DORKS !!!
Senior Member
Join Date: Feb 2007
Location: Brizbane, Queensland, Australia
Posts: 454
Quote:

1. What's so glorious about aircooled 2 valve Ducatis? Can someone please educate me?
The sound and the way they deliver their power ... they are simple old engines, I like mine with carb's over injection for the same reason
Quote:
2. What's so wrong with the better performing engines with over 30-50% more HP and similar torque for roughly the same weight as the 2 valve air cooled engines? Is the maintenance that much harder or more expensive?
What Ducati make a 4 valve engine now ... wow next they'll be fuel injecting the 2 valve engines ...
All personal preference, nothing wrong with a bit of rivalry between engines (2V v. 4V v. 3V) and models (carb'd v. Ie) ...
---
"There are some things nobody needs in this world, and a bright red, hunchback, warp-speed 900cc café racer is one of them -- but I want one anyway, and on some days I actually believe I need one" Hunter S. Thompson

Bikes:
1994 900 Supersport R.I.P.
1997 900 Supersport
Member
Join Date: Mar 2007
Location: Warren, MI, USA
Posts: 70
I have a Monster 750,S4,916,748, and a 998 and I love them all. Depends who I ride with is which bike I ride. I do like the rawness of the 748 and 750 if it makes sense, you guys with those probably understand. the S4,916, and the 998 seem to me like they have to have a lot of road to enjoy them. around town the 2 valvers, the highway 4 valve for me.
But, do understand that they are all Ducatis 2 or 4, we are all bikers one and the same...
---
2002 Ducati 998, 1998 Ducati 916, 1998 Ducati 748, 2001 Ducati Monster 750Dark, 2002 Ducati Monster S4 , 1990 Honda Hawk, 1989 Honda Hawk, 1995 Kawasaki Ninja ZX6R, 2001 Harley Davidson, 2000 Buell X1 Lightning, Yamaha TW200
1. A lot of 2-valvers have deep seeded feelings of insecurity that manifest in hatred towards the 4-valvers they long for, but can't afford
2. A lot of 4-valvers are obnoxious snobs that have more money than skills, so to make up for it they're condescending to the 2-valvers
put another way: the 2-valvers often believe they're the true "Ducatisti" because their bike's roots go back to Stonehenge, while the 4-valvers believe they're the true Ducatisti because theirs are the ones that win all the races and make girls go gooey.
The truth is they're both right. If you own one, any one of any vintage, and you love it, then you know what it's all about and you're a true Ducatisti.
And just like military service automatically makes you a citizen, anyone who has ever performed a valve-job on a Ducati, is also the real-deal in my book!
---
_______________________
Posting Rules

You may not post new threads

You may not post replies

You may not post attachments

You may not edit your posts

---

HTML code is Off

---