Found the guy to build custom exhaust and does stuff like spaghetti system. Here is my 1000ss race bike he just finished. His name is Bart chamberlain.pm for his number
Sent from
Motorcycle.com Free App
Quote:
Though someon might be interested in this reply I got from Chris re Silmotor
"Hi Liam!

SILMOTOR has already opened and we have a lot of stuff in stock.

All our manufacturers are producing Slip-on and full exhaust systems!

What are you looking for?

Here you will see some current projectís etc. of SILMOTOR: https://www.facebook.com/SILMOTOR

Mit freundlichen GrŁŖen / Best regards / Cordiali Saluti
Chris Schimmelschmidt

Durchwahl: +49 (0)6142 / 793971-11
E-Mail:

[email protected]

"
[You can view their Spaghetti exhausts for the early 900SS bikes here:
https://shop.daniele-moto.de/artikel...spx?sd=3716_3]
I crash tested my Silmoto exhaust last weekend...
Luckily at low (10 - 15 kph) speed - gravel on road as I turned, lost front, and dropped it on RH side. Slip ons were unmarked - slight scuff on front corner of metal bracket that forms the cylinder, but CF was unmarked. Two slight scuffs/scrapes on the RH header below footrest. It WAS slow speed though - only damage to bike was a busted front indicator, and bent some fairing brackets. Bugger. 1st time down on the road in 17 years. Proved one thing - the bike has to be literally on it's side before the exhaust will scrape/touch...
My experience with the exhausts is good - easy fitting, and a nice sound. I run mine without the db killers, due to silly NZ law that says the exhaust may not be "easily modifiable" - as in baffle removal by removing a circlip. It's kinda noticeable when under throttle, but really quiet (quieter than the standard system) cruising at 100-110 kph (65-70 mph). BTW - it passes at the local VTNZ (vehicle testing place for NZ road compliance) without a problem. The only comments I've had about the noise are positive ones - as in "Man that sounds nice!".
---
'95 900 Superlight IV #064

Mods are: K&N filter, airbox lid on with rubber trumpets removed, MBP collets, full SMI (SilMoto Italia) spaghetti exhaust with 'open' carbon cans, 41mm FCR's - #182 mains!, Barnett alloy clutch basket, Oberon slave cylinder, Ohlins fork springs, Ohlins rear shock, Verlicchi swingarm.
Quote:
Noice mate !!!!!!!
Keep the info coming, and the pics too !!!!!
Looks great

Cheers
Darryl
Just received a shipment of Italian Spark MotoGP silencers and have grabbed one of these for the project 2 into 1 exhaust. With the Spark MotoGP silencer it's got a very nice bark to it. Will post some pics once I have the silencer support bracket finished.
One of our new Italian made Spark MotoGP style silencers fitted to the new exhaust I have made for the FastBikeGear project Ducati. Just need to make up a better looking hanger and polish up the headers and link pipes. Rear primary is several inches longer than stock system which was one of the three targets. Entire system is about half the weight of standard. All pipe work is 316 stainless. Bike seems to be significantly crisper at lower and mid range revs. Haven't had a chance to open it up yet as the roads were wet today. I made the primary pipes the same diameter as stock primaries, as the calculators showed these are large enough to flow well over 100hp.

The collector is not what it seems from the outside. The exit pipe from the splitter is only 44 mm and extends a little way up inside the silencer as it is my theory this will improve the performance of the collector in the mid range revs. There is a also a V-section welded inside the collector to help merge the gas flows.


Sounds deeper and much angrier than cored stock mufflers and headers that were on this bike previously.
---
Last edited by FastBikeGear; Jun 18th, 2013 at

2:54 am

.
Why is this a "sticky" taking space at the top of this forum, when from what I see/respond to there are many more important things than some dude that went bust/disappeared or whatever.

Just my opinion for what it is worth I would rather see "this is for henk" up there and other basic stuff about my bike won't start, run or whatever.
---
Richard Collins - 2001 900SSie
I have a 2 strike policy - 2 no responses from a poster = no more responses from me to any post by them. I have a good memory!
Ouch!!
---
my sweet ride (Left) and my sweeter ride (right)
1996 600ss (now sold) 1995 900ss
Hi Chris - what would you call this?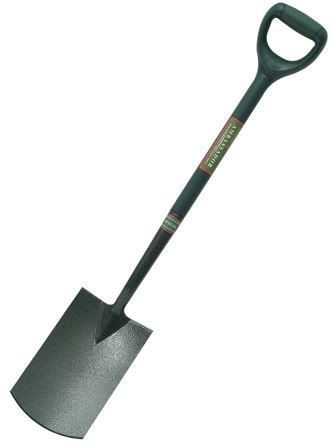 ---
Richard Collins - 2001 900SSie
I have a 2 strike policy - 2 no responses from a poster = no more responses from me to any post by them. I have a good memory!
Quote:
Hi Chris - what would you call this?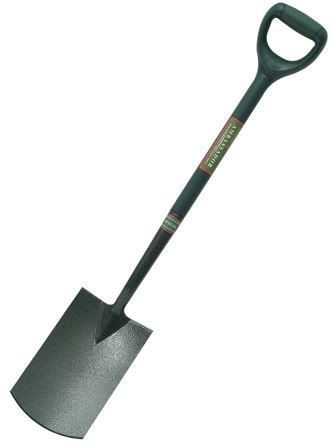 You're talking to a landscape gardener here Punch
---
my sweet ride (Left) and my sweeter ride (right)
1996 600ss (now sold) 1995 900ss
Quote:
We gave Sil Moto an order for 10 Supersport exhaust headers.
If anyone is interested in getting a set for your SS, let us know.

-M
Hey Moto, old thread but thought to ask anyway. Any SilMoto headers for an 800ss?
---
2018 Supersport S
OK, I admit...haven't read the thread...
---
Is there a general consensus on which pipe/pipes work best (midrange/top end/both) on SuperSports?

What real gains are you guys seeing ride-ability and power wise?

Can anyone post detailed photos?

IMO it would be a tough call if 1K's worth of header pipes netted 3-4HP. I'd always believed that these bikes suffered more from poor head and port design rather than outlet pipe restriction, but I don't know.

Anyone dyno'd their bike before/after WITHOUT having loads of porting/flowing/big-valves done at the same time?

Sorry if all of the above is contained within this thread - it would be great if all of the useful stuff could be added to the first post!
---
---
Last edited by Air Duck; Nov 9th, 2013 at

6:18 pm

. Reason: bold format added