Quote:
Nice looking bike. You can never enough SS's! Great spot in PG too!
thanks.
well you know I'm addicted to 900SS
Senior Member
Join Date: Apr 2014
Location: Huntington Beach, CA, USA
Posts: 911
Not mine.
---
1993 900 Supersport SP
1999 900 Supersport
Junior Member
Join Date: Feb 2015
Location: Skelleftea, -, Sweden
Posts: 12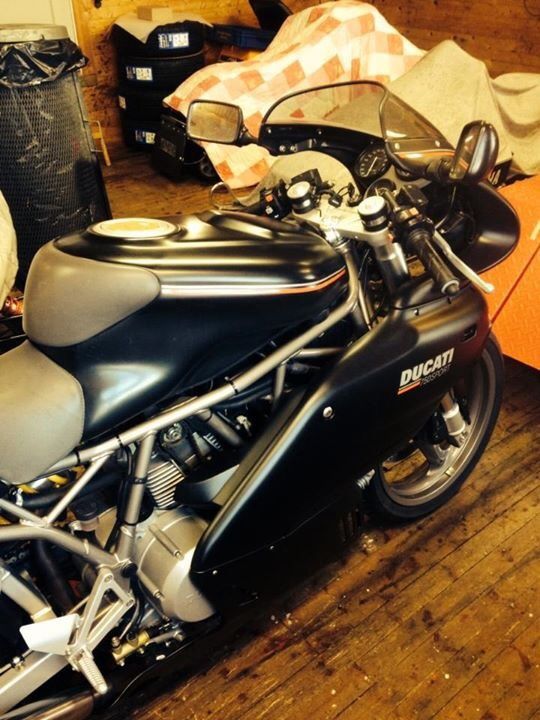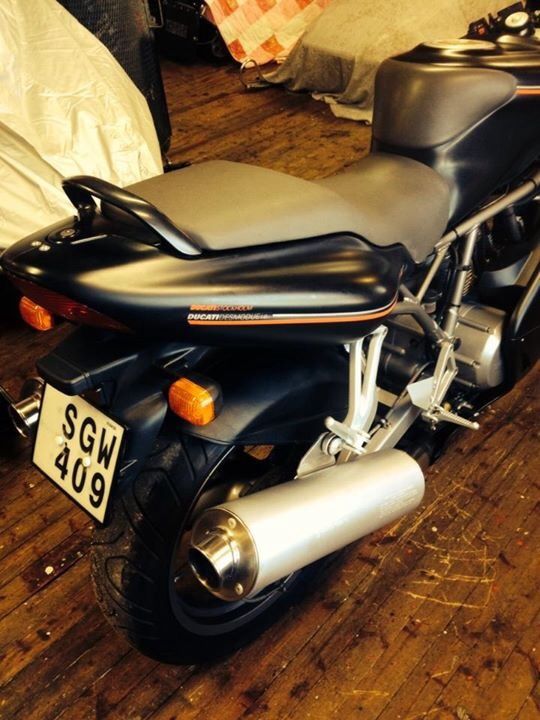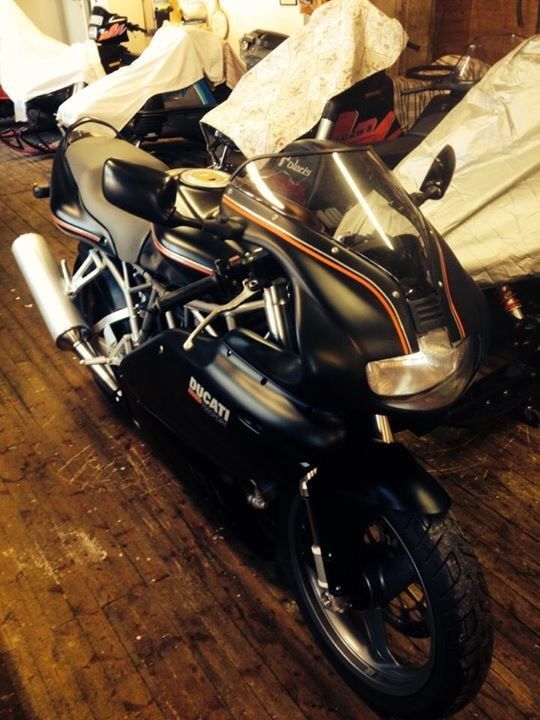 First Morning Ride to Work...
Senior Member
Here's a pic of me and my relatively stock '94 SS SP, which I took to the New Zealand National Ducati Rally a couple of weeks ago. The bike did itself proud and held it's own chasing Superbikes and Multistradas around the countryside at 150-200+kph. Managed to take out the Best Supersport award too.
---
Hamish, ex Britten Motorcycle Company
'89 900SS now Superdue:
'95 cases, close ratio box, XX9R Ohlins R&T front end, Monoblocs, Speedymoto Upper Triple, Apex Clip-ons, 5 spoke Marchesinis, Bespoke discs, Hel Lines, Carbon/Composite tank with c/f filler, carbon Supermono fairing, dual projector beam headlights, billet rearsets, carbon 955 Corsa tail, 944cc, Lightweight flywheel/Barnett clutch, Aluminium Plates, DP Cams, ported heads, 41mm split FCRs with 90mm CNC velocity stacks, 45mm Spaghetti pipes with carbon cans, Ignitech, Dyna Coils, Magnecor wires, Ohlins shock, 1000DS swingarm. Lots of Carbon and Titanium. EVERYTHING else is custom. Just about finished...
Plus
'95 900SS/SP:
Bought May '11.
07 Aprilia Tuono: Sold. '06 GSX-R1000: Full Ohlins: Sold. (written off same day by MadMartin!) '03 Monster 620ie: Sold. '00 Aprilia Mille R: Sold. (Gone but not forgotten) Several 750 Pasos, ZZR-1100, VFR750 and other small Hondas
etc
Junior Member
Join Date: May 2013
Location: Yorkville, Illinois, United States
Posts: 11
99 ss900ie. Out on a warm day.
this was last month at the Carlsbad mx reunion
Sent from
Motorcycle.com Free App
---
1994 900 Supersport CR
2014 899 Panigale
Fred! I will ride with you anytime!
Caught some rain on the ride in.
Senior Member
Join Date: Sep 2011
Location: Frederiksberg, , Denmark
Posts: 151
The must beautyfull angle...