Member
Join Date: May 2012
Location: Linköping, , Sweden
Posts: 34
---
Last edited by Chuckracer; Jun 3rd, 2013 at

8:21 am

.
Senior Member
What manner of indicator is this? Looks great! Where did you get it?
---
Hamish, ex Britten Motorcycle Company
'89 900SS now Superdue:
'95 cases, close ratio box, XX9R Ohlins R&T front end, Monoblocs, Speedymoto Upper Triple, Apex Clip-ons, 5 spoke Marchesinis, Bespoke discs, Hel Lines, Carbon/Composite tank with c/f filler, carbon Supermono fairing, dual projector beam headlights, billet rearsets, carbon 955 Corsa tail, 944cc, Lightweight flywheel/Barnett clutch, Aluminium Plates, DP Cams, ported heads, 41mm split FCRs with 90mm CNC velocity stacks, 45mm Spaghetti pipes with carbon cans, Ignitech, Dyna Coils, Magnecor wires, Ohlins shock, 1000DS swingarm. Lots of Carbon and Titanium. EVERYTHING else is custom. Just about finished...
Plus
'95 900SS/SP:
Bought May '11.
07 Aprilia Tuono: Sold. '06 GSX-R1000: Full Ohlins: Sold. (written off same day by MadMartin!) '03 Monster 620ie: Sold. '00 Aprilia Mille R: Sold. (Gone but not forgotten) Several 750 Pasos, ZZR-1100, VFR750 and other small Hondas
etc
Quote:
Had my first real ride last night on my new-to-me '97 SS/SP after importing the bike to Canada from the U.S. and getting a new back tire (I think the one on it was original, no sh*t, 16K miles, can you say FLAT?). Took it nice and easy on a twisty road along the lake past wineries and orchards to scrub off the new rubber, I have already fallen in love with this bike with the exception of the stock seat. I have visions of me riding it with one of those thick sheepskin seatcovers that the cruisers favor, flappin' in the breeze... not.
Here's a couple more, snuck out for a lunchtime ride yesterday.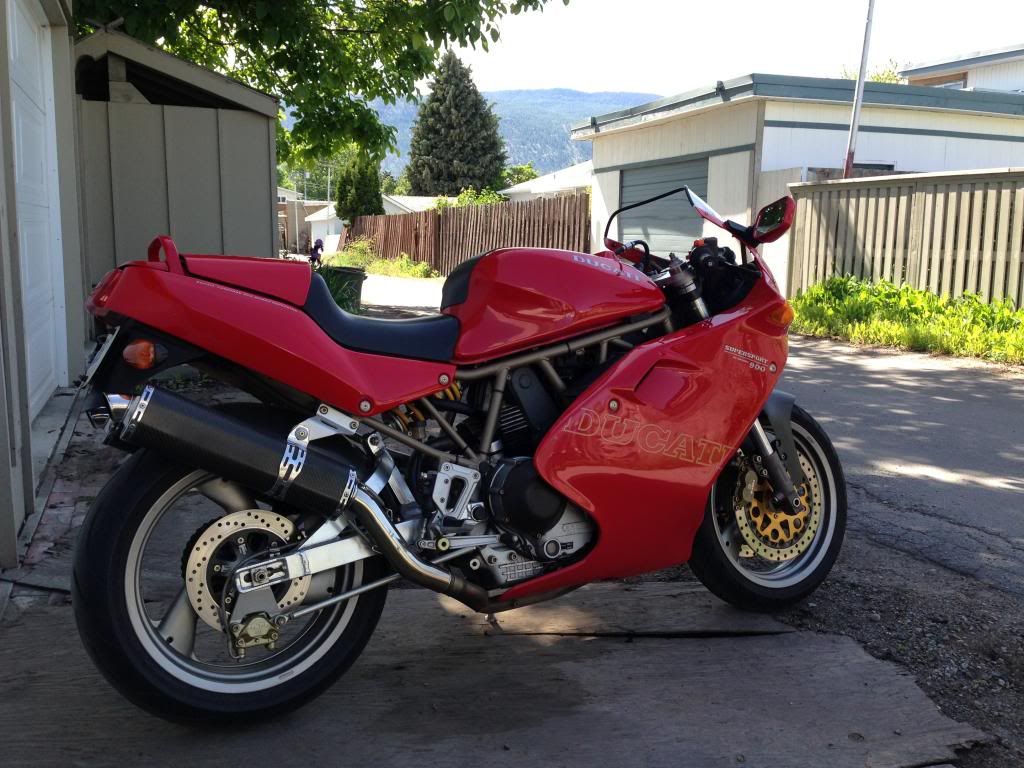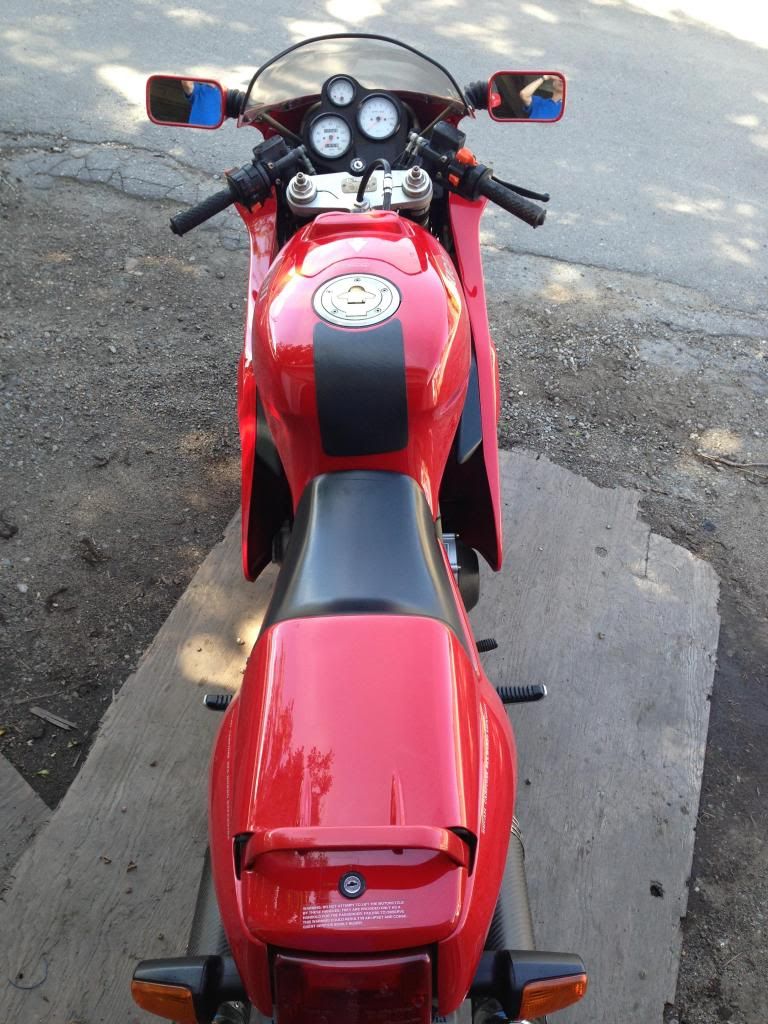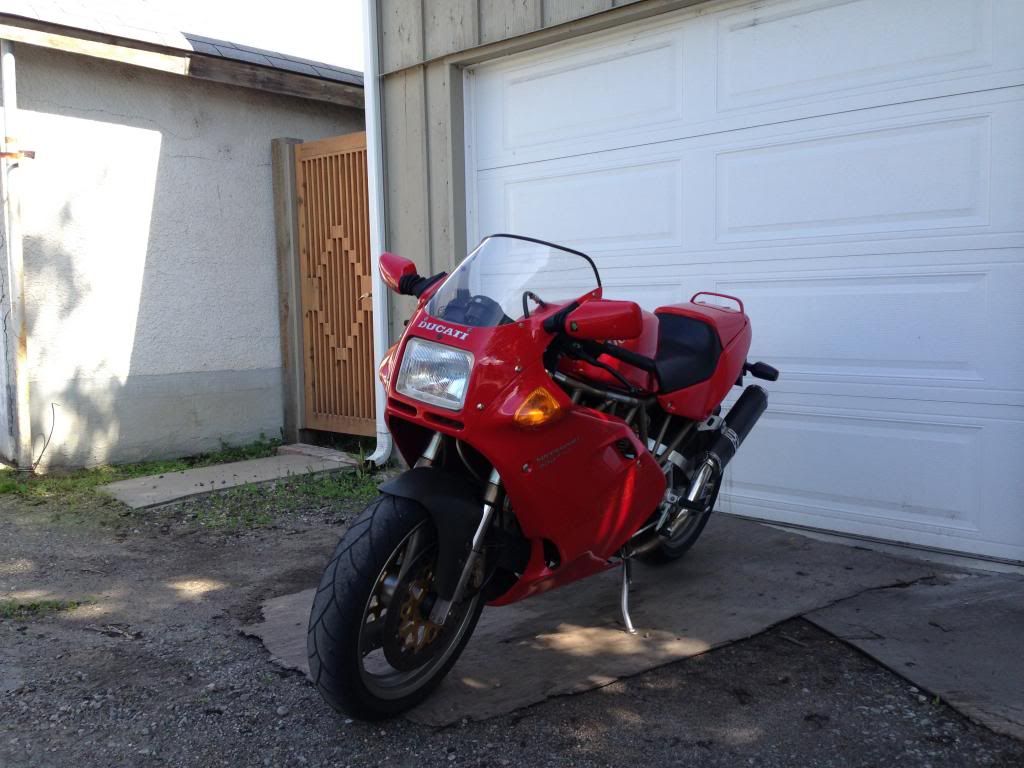 ---
'09 Multistrada 1100s
She looks great dspear99ca.
Bet she looks even better at speed out on green mtn rd. eh?!
Nice!
Btw stock seat is good for 11 hrs in the saddle. IMO. Never tried the other seats...maybe I'm a glutton for punishment. Hehehe
Sent from
Motorcycle.com App
---