Belt Adjustment: Questions Answered...
---
From the beginning of a modern Ducati ownership, there are two things which always come into mind during service; valve clearances and belt's. Clearances are a straight-forward, easy process, but belt tension seems to mistily most who have attempted it. Unlike clearances, which require to have a tool which is very cheap, belt tensioning tools are costly and avoiding there cost is what us home service guys are all about!
I did my first belt change in May 2007 using the advice of a well-known industry tech. Since then, the no-tools necessary approach to belt tension has been constantly on my mind. I decided to put the different methods to the test and prove which ones work the best.
The belts will be first set by the correct method and then every other method is tested against proper belt tension to see if they fall "within spec".
Method #1
This is the proper way to adjust belts without buying the Clavis Model 4/5 or Gates Model 507.
- Computer (MAC or PC)
- Tuning software (shareware)
- Microphone (borrow from friend)
Once the belts have been installed, you can place the microphone between the two belt pulleys (tension and fixed). I put it on the bottom because the mic was so sensitive it would pick up plucking from either belt. When plucking the belt, the computer software will show the appropriate frequency. Adjust the tensioner to the spec below and your done.
75hz for vertical
85hz for horizontal
Results;
A perfect tensioning of the belts. A very interesting note; the 75hz was such a fine-tune adjustment, it took almost 10 minutes to get it and have it stay at 75hz. Using the other methods your going to read about below, it would be 99.5% impossible to get even close to 75hz. The 85hz was much easier and of course the 240hz you could almost do by ear. (240hz is what you use when adjusting for cam timing on testastretta's)
Method #2
The first alternative method is what I refer to as the "Push to Casing" method. In this, you'll be pushing the belt up, between the two cam pulleys until it reaches the top of the casing OR where the cover rests.
Results;
As you can clearly see, the belt almost reaches the top of the case. In the video it does, but under heavy pressure. This method DOES work, but obviously not nearly as accurate as the frequency method.
Method #3
This is an odd-ball method because its not so accurate, but does require a tool. The caliper measuring method, says the belt should't move MORE then 5mm up and 5mm down in between the two main cam pulleys. So you take a set of calipers, open it up to 10mm and push up/down on the belts.
Results
Yet again, you can clearly see, the belt does ride between the caliper opening. This particular measuring technique "could" work pretty well, but never the less, not perfect under any circumstances.
Method #4
The second alternative method is what most people call the twist. This is where you grab the belt between the belt drive shaft and the pulleys and twist. You're somehow suppose to tell its a 45 degree twist.
Results;
Looks like 45 degrees to me, or is it? This method is flawed because, as in the case push-up method, there isn't any easy way to tell if it can be twisted more or less. Somebody might be able to twist more then I can, so its pretty useless.
Here is a video of the tests so you can see for your self in moving images;
Click here to play in WMV
In conclusion
From adjusting my belts for the last 7 months, using method 2 and method 3, I've never had a broken belt or anything go wrong (besides a blown motor, non-belt related) My belts at 6k (1k of track riding) looked brand new when I removed them from the broken motor. Belt tension was set pretty darn well for guessing. But, after the testing above, you can clearly see, the cheap/free method of using a tuning device is super easy and worth the trouble. All the other 3 methods were guess work and unless I had already properly setup tension, you can see how the other methods could have been deceiving. What I've learned in this test is pretty straight-forward. The difference between 75hz and 85hz can't be measured by hand, using your fingers to twist or push the belt. So if Ducati has such a specific frequency for belt tension, there is evidently a reason behind it and EVERY SINGLE service manual I've read, clearly says this measurement is crucial!
So to answer several people's questions on the matter. No, you don't need the special Clavis or Gates measuring tool. Yes, you should use method one, which uses a computer and software to properly adjust your belt tension, especially on a testastretta.
100% free webcam site! | Awesome chicks and it is absolutely free! | Watch free live sex cam - easy as 1-2-3
---
Last edited by tye1138; Dec 22nd, 2007 at

9:59 pm

.
Thank you for that.

Did you do tuning measurements when using the other methods?
What readings did you get?

SF
---
999R
998 Bayliss
You da man!!!! Very very cool!!! Thank You!!!
Oh yeah, Cut your fingernails you nasty man.
---
2008 MV Agusta F4 Black and Grey (street)
2008 Ducati 1098 Yellow (street)
2007 Ducati 1098 Yellow (track only)
2007 Suzuki GSXR-600 (track only)
2004 Ducati 999R Fila (Garage Queen)
Nice write up.

I hope you have time to take other measurements after, lets say 1k and at 6k and again at 12k with the sonic tuner. Obviously, this is only good for your style engine but should apply across the belt manufacturers line. It would be interesting to see if it remains at that setting or trends going out of scope.

Neat little gizmo you have there. Oh, if you can, find out what mic make/model that is.
---
998 Monoposto - The final form of a legend
---
Last edited by level7; Dec 23rd, 2007 at

12:39 am

.
Prolific Poster Award
Join Date: Mar 2004
Location: The valley, Sac, Ca., USA
Posts: 8,634
First of all, thanks a million for the tutorial. I see in the video you recommended method #2 and #3 as Desmoquattro only. We used #2 on a recent 916 adjustment. However, I didn't pick up a video of method #4, I assume this is the same method discussed previously on this thread, for the Testastretta, not the Desmoquattro. This manual method may be accurate in the hands of a trained technician perhaps, in relation to the notion that feel plays a role? I understand my level of skill doesn't qualify me to use feel just yet, so the bottom line in your recommendation is to use the PC or Mac method only when doing the belts on the Testastretta.

Why does it seem so critical between the tension for the Testastretta belts compared to the Desmoquattro?

Years ago, my step father was a concert organist for the Hammond Organ Company. He composed music and wrote it as fast as I can free hand a letter. I recall him many times tinkering with the mechanics and sound components and sometimes using electronic measuring devices and tuning forks. He obviously had the ability to tune both organs and pianos by ear, but my question is-could it be possible to have two tuning forks with sounds that replicated 75Hz and 85Hz? Being in the same house didn't mean I followed music or studied it. I was too busy partying and chasing girls. If thats not possible, then when is someone going to compose a simple CD?

Reading manuals, observing videos and looking at photos is all good. Nothing like sitting down in person going through this stuff. I still get lost in the manuals because of my lack of mechanical background. Much of the terminology can throw me off or mislead me. In time I'll pick up what I need to know by asking a lot of questions, even the manuals have different methods or ways of achieving the same results.

Thanks again for taking the time, we aren't there yet but its a great start.
---
Present:08 1800 Goldwing,03 999R#189,Past:03 FLHRI Road King, 09 1125CR Buell, 07 1100S MTS, 04 999S, 95 916, 01 900SS, 05 600RR, 05 600RR totalled, 66 650 BSA, 68 Honda DOHC

Ducati-Owners-Group of Sacramento region.
Initially, Ducati set there belts using a tool that pushed on the belts physically. My original service manual for the 916 has this tool and its not so widely available. When the 748R was released, the belt width changed and so did the manual. Now, they discuss frequency and the Clavis tool. Every 4v bike since then has required the use of frequency based tool for adjustments. I believe its because they wanna keep harmonic vibrations down to a minimal and keep the tension loose without it flapping around. An example of this is wear marks on the inside of your belt covers. This is where the belt vibrated so much it ended up scratching/melting the inside of your covers. Both my 748/853 and 748R motors HAD this identical problem and neither motor had been set (as far as I know) using a tool, all of it was done by hand. My guess is, Ducati wanted to keep that wear and belt wear down to a minimal and longevity was increased as a result.
When measuring out the frequency of the belts and adjusting them, you realize how fickle the whole thing is. Normally, I hold the belt up between the pulley's and adjust the tensioner. When it starts to pull down on my fingers so I can't hold it up anymore, its done. If I were to measure that with the frequency gauge, it would be far below 80hz, more like 40hz. Even though the tension felt the same, the difference on the tensioner between 80hz and 40hz is around 1mm of turn! When the tensioner hits the belt, it starts at around 40hz and at its peak travel its up at around 300hz +. Obviously at its max position, the other tests don't work. But telling the difference between its minimal position and 85hz, thats pretty hard.
As I said before, to me... it sounds VERY wise to purchase the proper gear to adjust your belts. I was a non-believer until I did the test myself and discovered what the other's have spouted in the past. I'm very excited ya'll get to see how its done properly and how little it costs.
A Computer
A Tuning software package (
www.versiontracker.com
) do a search on there
An Audio card with mic interface (built-in or buy M-Audio box I listed)
A wired lavaliere microphone (any brand, mine was a sony EMC-50PS)
The only expense is the mic and audio card. Both of which are 1/18th the cost of a Clavis or Gates measuring tool. Plus, having a laptop = very quick setup and take down. The vertical cylinder took a while due to its lower frequency, but that while was still only a few minutes.
BTW; gotta have finger nails... they come in handy when prying things and if you don't have a screwdriver! lol
100% free webcam site! | Awesome chicks and it is absolutely free! | Watch free live sex cam - easy as 1-2-3
How did you calibrate your software and microphone? You are playing Russian Roulette until you have a calibrated system.
---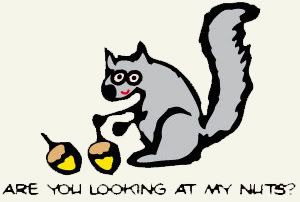 In a Michigan State University study that ranked 34 major countries by
their citizens'
acceptance of the theory of evolution, the United States ranked second to last (thank you, Turkey).
39%
of our adult population rejects the concept.
Well done Tye...you da man!
---
2004 998
Quote:
How did you calibrate your software and microphone? You are playing Russian Roulette until you have a calibrated system.
Good catch. I have two guitar tuners. They both are "off". I don't know which one is more accurate. One is a store bought popular tuner and the other runs on my Palm. It's pretty sophisticated and written by guys that look like they know what they're doing.
Oh and the mic is ECM-50PS not EMC-50PS, google told me
.
---
998 Monoposto - The final form of a legend