Senior Member
Join Date: Sep 2005
Location: Vancouver, WA, USA
Posts: 215
More
---
Port Townsend, WA in August. Yup, that's Turbo!

Don
---
DucatiDon
2005 ST3
2005 MTS 1000 S DS
Senior Member
Join Date: Sep 2005
Location: Vancouver, WA, USA
Posts: 215
Even more!
---
Shots of our bikes, in the garage, in the Columbia river gorge, and on the backside of Mt. Hood.


Don
---
DucatiDon
2005 ST3
2005 MTS 1000 S DS
Senior Member
Join Date: Dec 2004
Location: Beaverton, OR, USA
Posts: 1,956
So, a few shots of my own. Here are a couple of shots from 3 years ago at Crater Lake, OR...
Here I am contemplating Hwy-12 (Lolo Pass) that leads from ID to MT...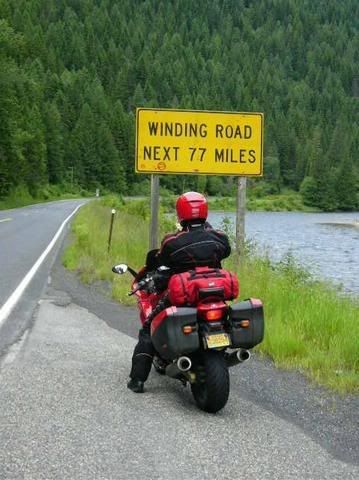 A shot from the top of the Spiral Highway in Lewiston, ID...
Another oldie taken in Lassen National Park, CA...
One of the many, many forest roads in OR...
In 2004, I entered my ST in a bike show at Ducati North West held at PIR in Portland, OR. I won first place!...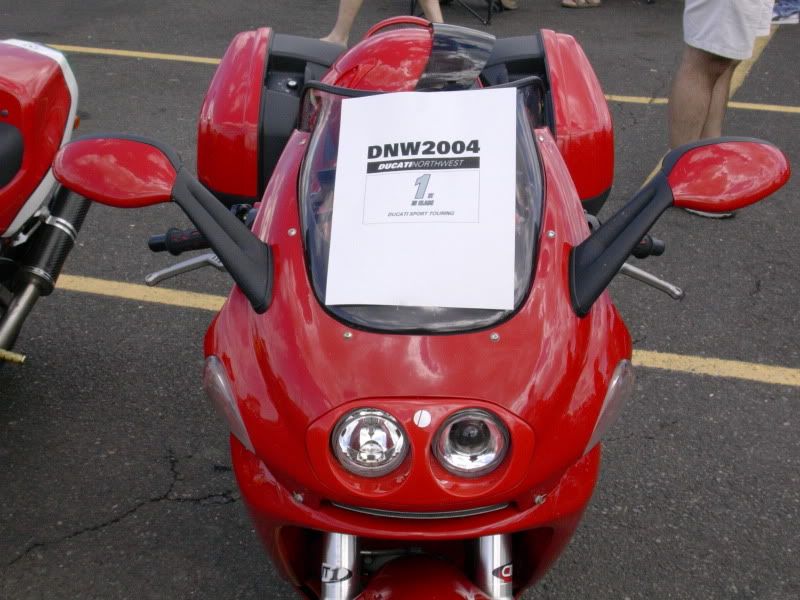 Finally, a shot of my pet bug taken at the top of McKenzie Pass, OR...
---
Mark (Turbo) Trbojevic
2016
WHITE
Multistrada Enduro
2015
GREEN
Scrambler - Urban Enduro
Still needs a life.
Join Date: Mar 2004
Location: Edmonds (near Seattle), WA, USA
Posts: 12,378
So far most of the photos have been from us PNW STriders. Let's hear from the rest of the USA and overseas.
---
Bill Anderson & Darkwing Duc (06-ST3s, black) Edmonds, WA. USA
Junior Member
Join Date: Nov 2006
Location: Ajax, ON, Canada
Posts: 2
Member
Join Date: Jan 2006
Location: Mauldin, SC, USA
Posts: 65
Some shots from my travels in Ohio.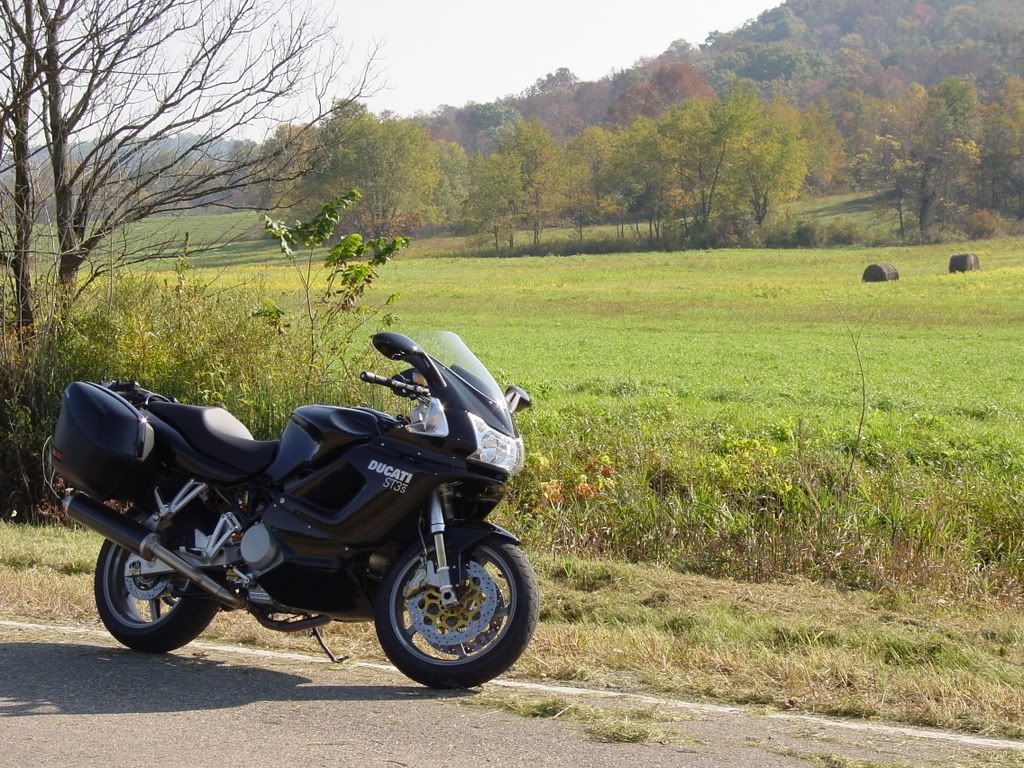 ---
06 ST3s ABS The faster black one
I don't actually tour with my ST2, unless you count 2-3 day rides in the mountains of NC and GA, which I do the same thing on my 748. I've done one "tour" with my ST2, and it was a 3-day trip to Key West and back for New Years. I left the house on Dec 30, 2000...it was 29 degrees.
Here's the ST2 at the Duck Key (part of the Florida Keys)...
---
Can't get a new sig pic to load. Oh goodie.
Senior Member
Join Date: Sep 2005
Location: Arlington, VA, USA
Posts: 231
Southwest Virginia Saturday 11 Nov 06
---
On the road with a fellow Mid Atlantic Ducati (MAD) club member, 10 and 11 Nov, 550 miles of blasting around the roads in Va and WV.
---
Vince
'63 Bronco 125; '78 GTS; '82 SSD; '82 Katana; '85 Mille S2; '13 HyperStrada
Here's my bike on a local road. No touring pics yet.
---
Regards,

Frank, '05 ST3, (Red!!)
"Veni, Vidi,....Ducati!!"
A couple of shots from May 2006 when I made a trip from Illinois to Virginia and back. These were taken on the Blueridge Parkway.
ducsbill
---
2005 Ducati ST3, Black
2007 Ducati MTS 1100S, Black
Rantoul, IL
Posting Rules

You may not post new threads

You may not post replies

You may not post attachments

You may not edit your posts

---

HTML code is Off

---