Parting out a MINT 2001 996S Tricolore w/ only 2,500 miles!
---
We will continue to add parts from this bike to our website.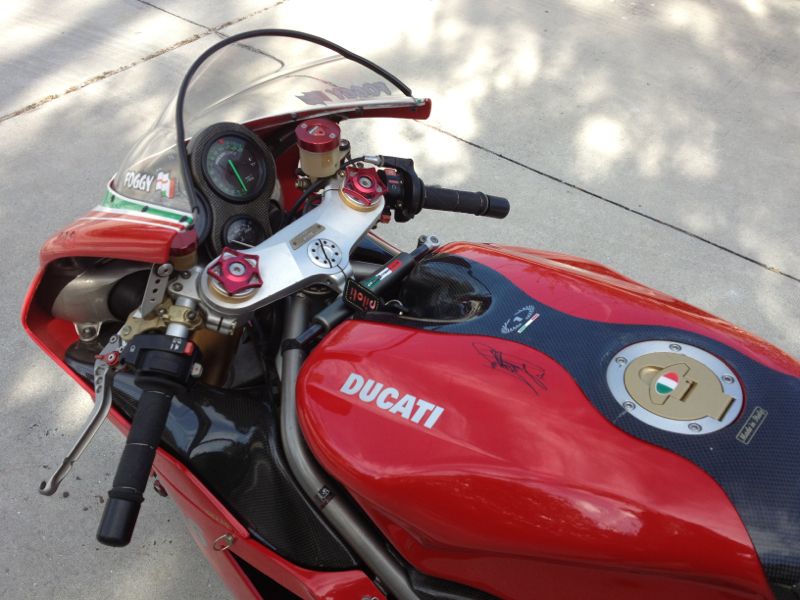 ---
Gotham Cycles - The Ducati Parts Specialist
Follow us

Facebook
Twitter
Quote:
Just curious? Why would you part this bike out??
Right?
Someone has to want it complete.
---
2007 1098S Tricolore
Senior Member
Join Date: Jan 2008
Location: York, Pa., USA
Posts: 100
$$$$$$
---
got to make a living , just a shame
Senior Member
Join Date: Nov 2016
Location: royaloaker, mich.,
Posts: 740
worth?
---
never know unless you try listing complete.$8k ???
Well, this ruined my day.... I'm never buying anything from you now that I know your game
---
2001 Monster S4
Prolific Poster Award
Join Date: Jul 2010
Location: Grass Lake, Mi, USA
Posts: 5,591
Think of all the guys who come on this forum with an old beater they are going to resurrect, and these clowns are destroying rare motorcycles for parts. They are ALL worth more parted out, that doesn't make it any easier to stomach.
---
'96 Ducati SS900CR, '07 S4RS, '06 Busa, '77 Bonny,
'00 Superglide, '85 Sportster, '78 SR500
Hmm, I see they don't come around here no more!
They were always a necessary evil. They have parts, but how they got them was just wrong.
Senior Member
Join Date: Jun 2017
Posts: 385
It's just a 996S. I can't find much information on some special "tricolore" livery, it's not an SPS. They sold 180 996S US import.

So I think we all need to step back from the cliff.

If 1 996S has to be sacrificed to provide parts for resurrections, I don't see anything wrong with that.
Posting Rules

You may not post new threads

You may post replies

You may not post attachments

You may not edit your posts

---

HTML code is Off

---