FS: AXO one piece suit
---
For sale is an AXO one piece suit that I've never used and its been in my closet for years. Size 56, I'm 5'9'' and about 190lb and its a tight fit (why I never used it). Super clean and ready for use.
Full grain cowhide leather suit with perforated external areas
Anti-bacterial, anti-sweat, perforated, removable polyester lining with elastic inserts
Stretch material on under sleeve, crotch and calf
Elastic ribs on waist and knees
Streamlined hump on back
Inner removable CE approved elbow, shoulder, and knee-shin protectors
Knee sliders included
Suit is located in Tucson AZ. For sale $300 plus shipping (USA only).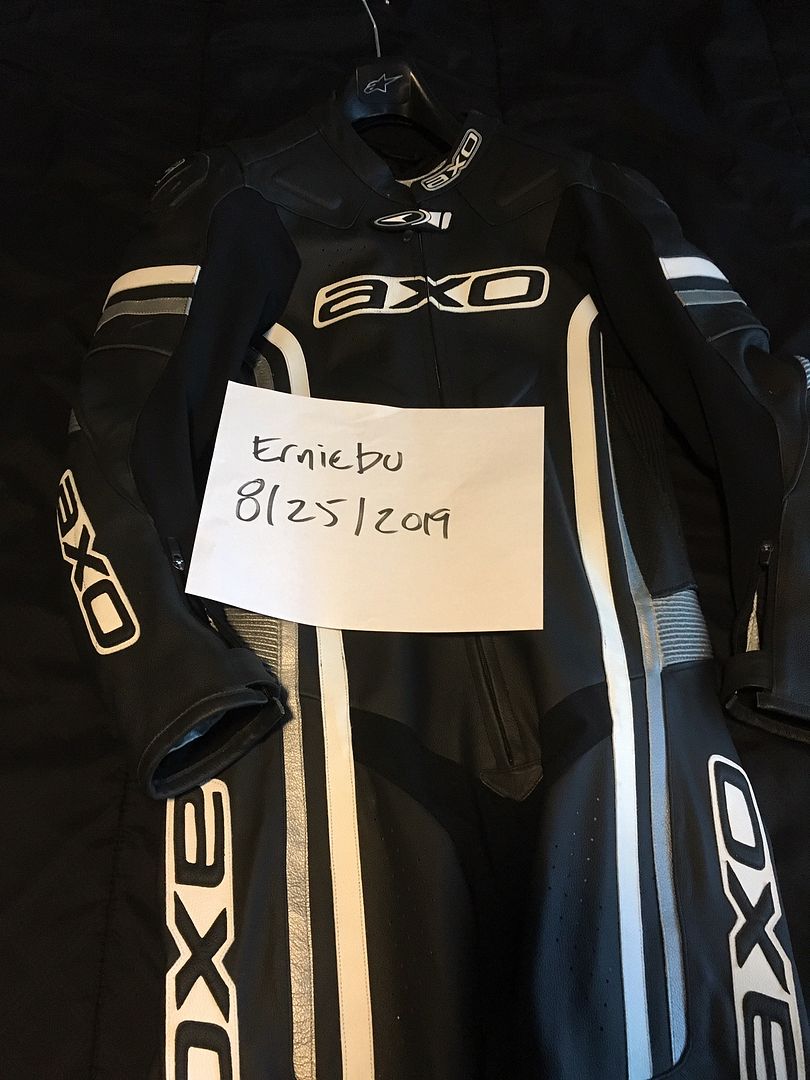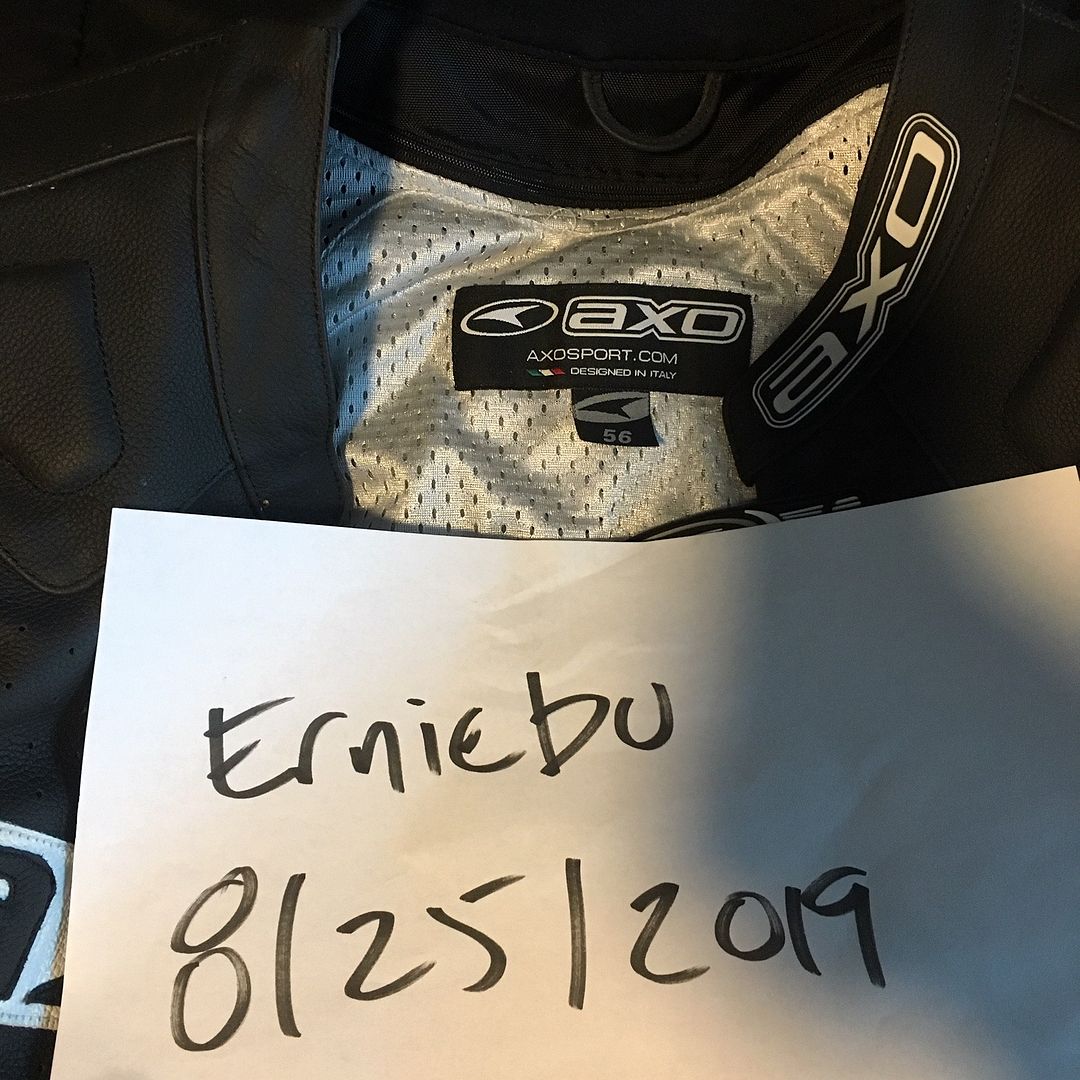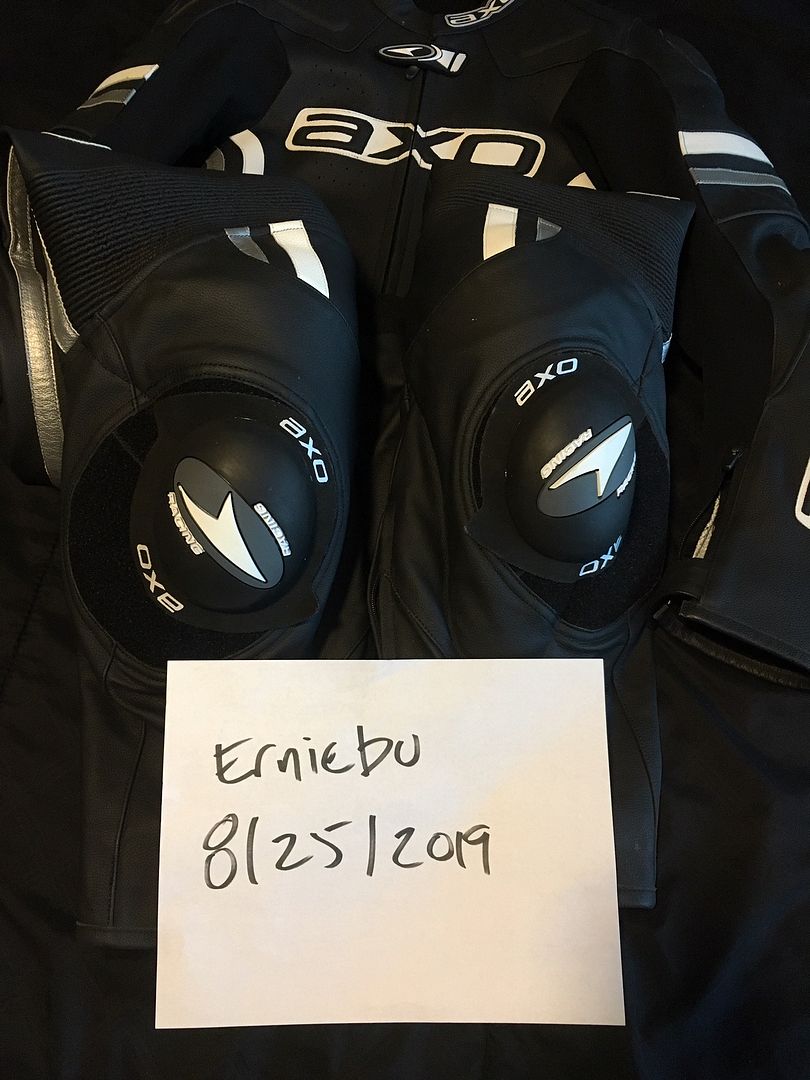 BUMP! Lets sell this. Price is OBO so make me offers!
Price drop! Lets get this awesome one piece sold!
---
Scott
Sacramento CA

'03 Ducati ST4S with ABS - '12 KTM 500EXC - '19 BMW R1250GSA
(Jessica Focker's) '15 BMW S1000RR - '17 KTM 350EXC-F - '09 Yamaha XT250


Some of the most asinine things people do are typically preceded by the two words "Watch this."