Senior Member
Join Date: Jan 2007
Location: Petaluma, CA, USA
Posts: 550
F.S: Ducati Performance 848 Dry Slipper Clutch Conversion Kit - #96795210B
---
I am selling a Ducati Performance 848 dry slipper clutch conversion kit(#96795210B) that I have put together myself from some new and some used components.
The kit I have comprised has many components not found in the original DP kit, as I have upgraded many of them to suit my own personal taste.
This kit is complete and comes with a parts list. Advanced mechanical skills are required for this conversion as well as a few specialty tools available from your Ducati dealer or friend.
Here is what my kit consists of:
1. Brand new in the box, DP dry slipper clutch specific to the 848's short input shaft, # 96862910B - comes with all the specialty hardware that is necessary for this conversion.
This is the heart of the kit - without this DP clutch hub and retaining nut, the conversion cannot work.
2. Brand new in the box DP clutch plate set - #19020111A - steel/friction/convex
3. Brand new in the box DP vented clutch cover made of billet aluminum and carbon fiber - #969943AAA with all new titanium mounting bolts.
4. Brand new pressure plate hardware: 6 DP black retainers / 6 Dukabike black springs / 6 M5 x 20mm titanium screws.
5. Used primary gear set from a Hypermotard 1100S - tapered shaft / not splined.
6. Used 1198 Black clutch side casing with new red billet oil filler cap and all new titanium mounting bolts.
7. Used 1198 clutch rod without built in pin - needed for most aftermarket clutch slave cylinders.
8. Used M8 x 20mm grade 8.8 large primary gear retaining bolts - (8).
9. Parts list
10. Free Shipping to the Lower 48 US States Only!
The DP kit is listed at $1750.00/ new from the dealer plus tax. I am selling my kit for $1350.00 which includes Paypal fees and shipping to the lower 48 US States.
You are saving $400.00 plus getting a much nicer looking and discontinued clutch cover ( the DP Tekno cover is ugly) and better hardware all around.
PM me with any questions or for more pictures!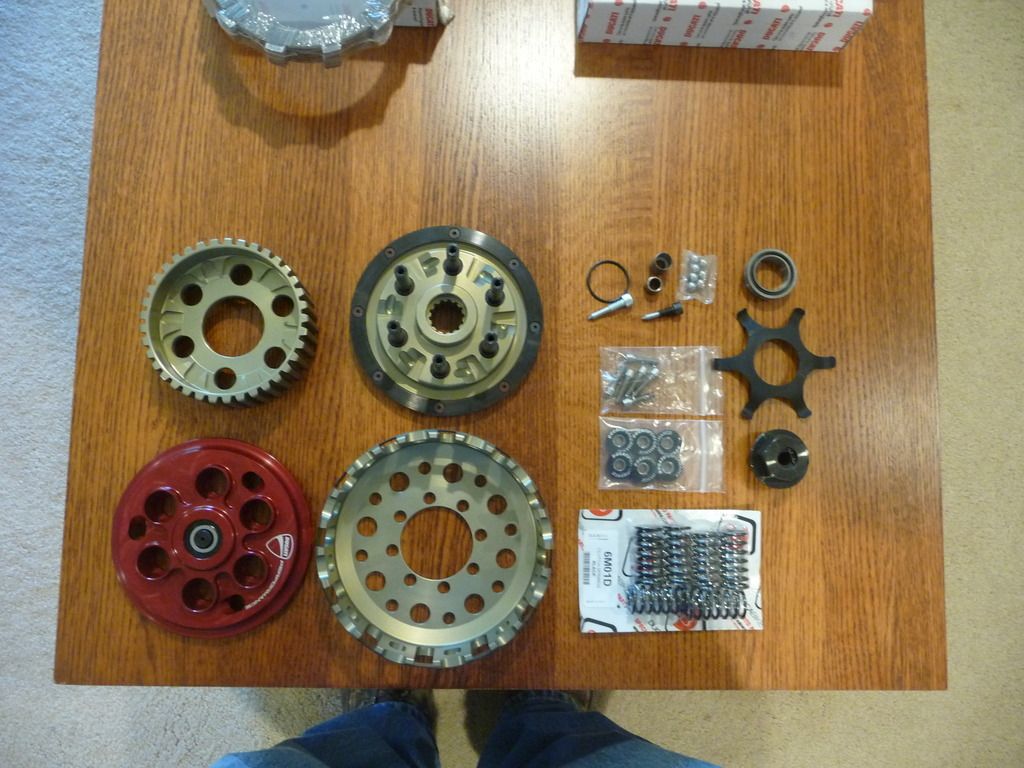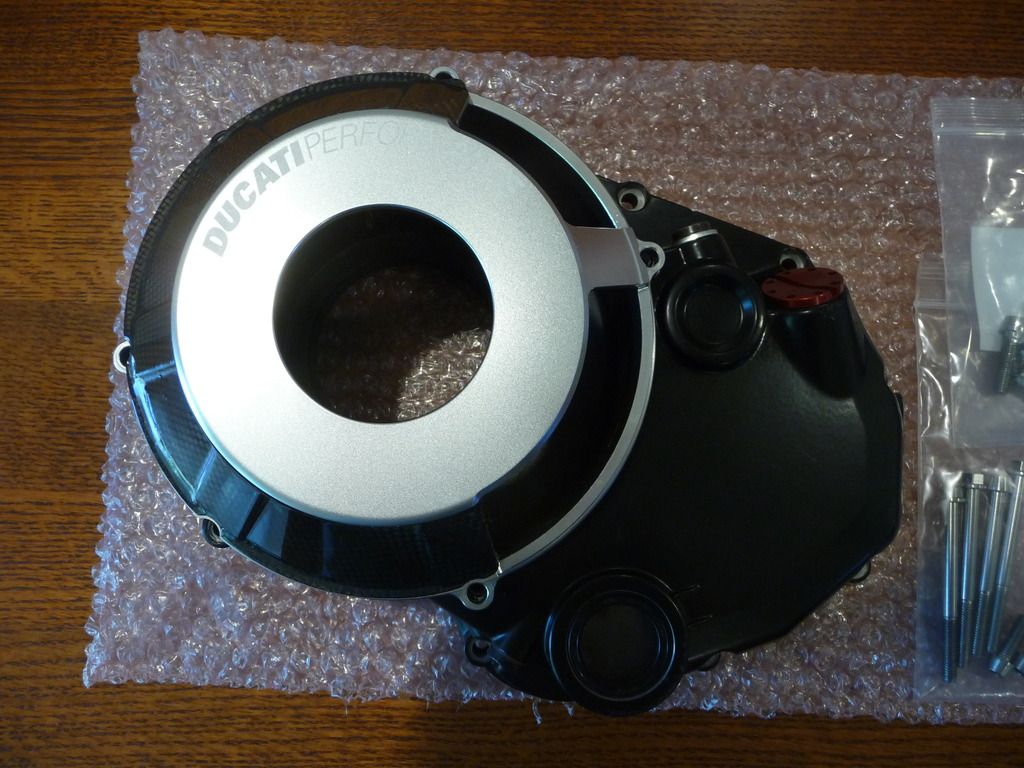 Senior Member
Join Date: Jan 2007
Location: Petaluma, CA, USA
Posts: 550
BUMP - $1,200.00 shipped and Paypal as gift or add 3%.